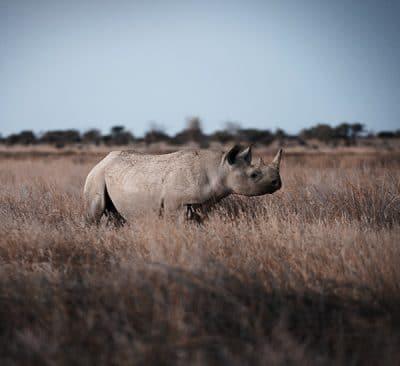 Did you know that Namibia is home to the largest population of free-roaming cheetahs – about 3,000 – in the world?!
Burchell-Wolf Safaris, based outside Etosha National Park, has announced it is taking reservations for the upcoming season beginning March 1, 2023. The group, which runs a 30,000-acre property (50 square miles) – with only a single boundary fence and no internal fencing – offers rifle and bow hunters the opportunity to hunt trophy-quality animals such as Eland, Gemsbuck, and Kudu.
And yes, arrangements can be made for predators like cheetahs – but it all depends on the availability of tags. You have to ask a member of the team – or just fill out the contact form online!
Check them out at Namibia hunting safari The family-owned and operated safari services company, begun in 2019 by Scot Burchell and Katie Wolf, now offers to pair you and your travel-mates with your own highly-qualified, professional hunter – unless otherwise requested – to provide the best service possible on all of your hunting expeditions. If you only want to watch, that's fine too – observers are also welcome to tag along.
The $30 billion-plus safari tourism market is anticipated to grow at over 5% annually through the end of the decade – driven largely by higher income levels across the globe, heightened interest in ethno-tourism, and a growing appreciation for the role of trophy hunting in African conservancy initiatives. Trophy hunting is a significant industry that encourages animal conservation over enormous swathes of land that might otherwise be exploited for other, less conservation-friendly land uses.
Burchell-Wolf Safaris, which is focused on conservation efforts, controls the variety of game species on the site to maintain a steady carrying capacity of the land. A plentiful number of high-quality animals are seen on every hunt thanks to population management of these species through selective hunting.
The company does not charge for packages. Instead, they charge a day fee and allow you to choose animals from their price list. This way, you don't have to feel the pressure of trying to hunt a number of specific animals during your safari, but rather, can decide as the opportunities present themselves.
Burchell-Wolf Safaris also offers both day and overnight trips throughout the country to Namibia's most iconic places. You can visit Etosha National Park to witness the reserve's celebrated white elephants in person or travel down to the Skeleton Coast for surf fishing and to walk among old shipwrecks – the foggy and unpredictable weather along Skeleton Bay has led to thousands of ships running aground along its shoreline.
One client commented: "Hunting with them is the best experience I've ever had. Excellent accommodations, the food is great, and the friendliest staff you will ever meet. We saw numerous remarkable animals and their trophy care is second to none. You will arrive as a client and leave as lifetime friends."
Karen Blixen, the noted Danish author of 'Out of Africa', said "If there were one more thing I could do, it would be to go on safari once again."
And now you have the chance – for the adventure of a lifetime!
Go to https://burchellwolfsafaris.com/bow-hunting-namibia-safaris and see the amazing experience you have in store for yourself, your friends, and your family.