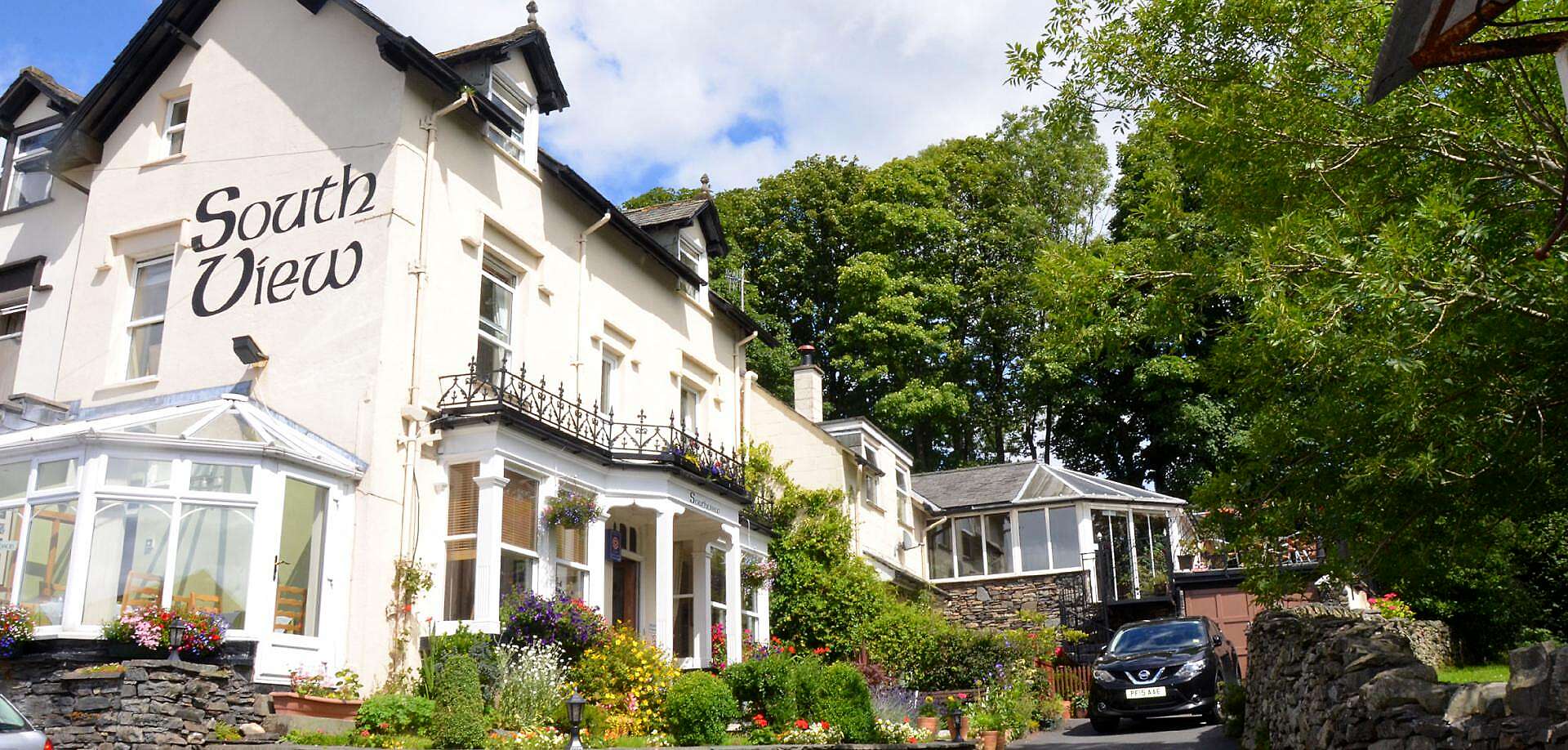 Are you visiting Windermere and want a place to stay that's near beautiful views? Southview Guest House is the hotel for you! And when you're in the mood to just relax indoors, you can enjoy truly luxurious amenities!
The hotel offers an en-suite bed and breakfast with a fully private indoor, heated swimming pool. Situated near Bowness-on-Windermere, the hotel is ideal for tourists, hillwalkers, and cyclists looking to enjoy breathtaking views and partake in nature-focused activities without needing to travel far.
Go to https://www.southviewwindermere.co.uk/booking for more information.
Southview Guest House's private pool is accessible between 7:30 am and 6 pm and is heated to 29 degrees Celsius year-round, giving you a simple way to relax when the weather is harsh. Alternatively, on days when the weather is favourable, the pool will open to the hotel's south-facing patio, where you can sit and enjoy a beverage in the sun.
After a refreshing splash in the pool, you can explore various food establishments and shopping centres in the surrounding area. If you wish to walk or use public transportation, you can leave your vehicle in the hotel's dedicated parking space.
In the morning, you can choose from an extensive breakfast selection that features meals for vegans, vegetarians, and guests without any dietary restrictions. Options include assorted fruit juices, granola, vegan croissants, muffins, Spanish omelette, and assorted nuts. You can find additional details at https://www.southviewwindermere.co.uk/breakfast
The guest house offers rooms with one or multiple beds, equipped with body-jet showers, and spa baths. If interested, you can book your stay through the company's website.
Southview Guest House was built as a family home in 1844 and became a guest house over a century ago. Recently, it's been expanded to offer 9 luxurious en-suite bedrooms. The building also has free Wi-Fi for all guests.
A satisfied guest said: "A superb choice, the owners were incredibly welcoming and friendly. The room was excellent, warm, clean, and with a TV and a whirlpool bath that guests can relax in. The pool was amazing, the water was warm, and guests can enjoy it exclusively with booked time slots to use it due to pandemic measures." That guest couldn't be happier with their stay, also noting that it was great value for money."
Southview Guest House is your perfect place to stay after a long day on the hills of the Lake District! Call them today at 01539-442951 to find the best room for you!
Ready for the vacation you've always wanted? Click on https://www.southviewwindermere.co.uk/pool for the information you need!