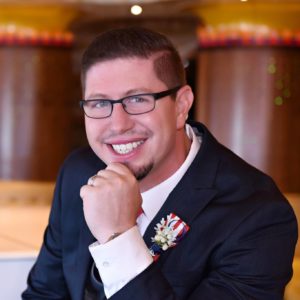 We understand. It's frustrating. You dreamt of spending the rest of your life with only one person, only to find that you can't spend the next minute with them. What was once cute and surreal is now annoying and overwhelming.
You need a lawyer who understands the intricacies of Florida family law, and also treats you with respect, compassion, and dignity.
At Bernstein Law, you receive just that. We believe that the law is a service profession rather than simply a transactional one. That is why we take the extra effort to involve you in every step of the process and explain the entire case procedure to you. With our services, you are assured that you can reach our lawyers any time of the day, even during holidays.
Learn more at https://lawbernstein.com/st-petersburg-divorce-lawyer
Our family law services focus on contested divorce cases. We recommend seeking the advice of an attorney as soon as possible, or when you receive the Petition for the Dissolution of Marriage, to avoid any complications. This is the simplest yet most effective way for both parties to agree to the terms of the divorce.
Attorney Bernstein personally understands the effects of divorce, having seen his father married and divorced thrice and his mother twice. That is why he works on all divorce cases with sympathy and compassion and explains the nuances of the law to each of his clients. This includes the ins and outs of family laws in Florida, the evidence that needs to be supplied, and the possible challenges that may be faced in court. Further details can be found at https://lawbernstein.com/about-derek-bernstein
At Bernstein Law, you are treated like family. We understand that divorce cases often bring financial, physical, and emotional trauma and work hard to ensure that you are fairly and justly represented.
We see you as the person you are, and not just another invoice. Talk to us openly and feel comfortable around us, because we will fight for your rights every step of the way.
Bernstein Law also specializes in personal injury cases. Those who are seeking advice for motorcycle accidents are requested to call the office directly at 727-209-4684. We work on all personal injury cases on a contingency-fee basis. You can find out more at https://lawbernstein.com/st-petersburg-motorcycle-accident-lawyer
A satisfied client wrote, "Derek is a very dedicated and hardworking attorney. Easy to get in touch with as he is technologically very savvy and makes himself available through many different avenues. It helps tremendously that he is also very understanding of client's needs. All around a great guy and a great attorney."
Work with someone who has your best interests in mind. Go to https://lawbernstein.com so you can learn more.