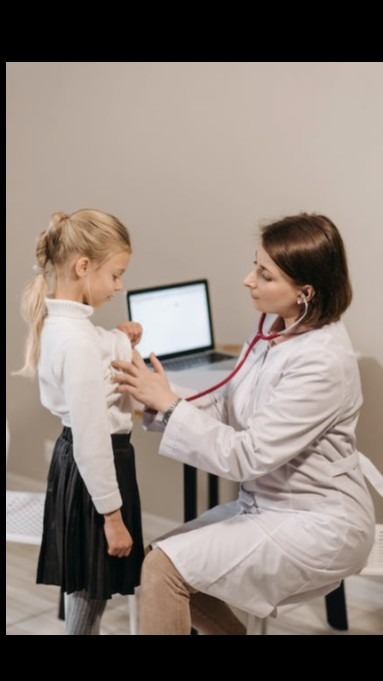 Quick, convenient, and now even closer - these are just some of the benefits you will gain when you visit this urgent care center instead of going to the ER.
You see, Classen Urgent Care Clinic, though based in Moore, OK, now accepts patients from South Oklahoma City and the surrounding areas.
With this neighborhood medical facility, you no longer have to rush to the emergency room for those minor medical issues that require immediate attention.
And the best part? You will save a ton of money doing so.
The clinic is centrally located, making it easy for you to access, whether you live in South Oklahoma City, Newcastle, Mustang, or Norman - and it is open every day of the week from 7 a.m. to 8 p.m.
Visit https://www.classenmedicalcomplex.com/classen-urgent-care-moore/ to learn more.
Classen Urgent Care Clinic offers a wide range of services, from family medicine to occupational medicine to accident care.
And, if you cannot see a doctor or don't have one, you can now walk into any of the center's locations in Moore or Norman, even without an appointment, and get attended to by board-certified medical professionals.
Walk-in clinics, as urgent care centers are also called, have, in recent times, become an integral part of the American healthcare system, with over 7,000 facilities across the country. Many people choose these clinics over visiting the emergency room due to the cost savings and convenience they offer, a new report from NPR shows.
Though these centers are not equipped to handle life-threatening conditions, such as heart attack, stroke, or major trauma, they can treat a variety of minor medical issues that are considered urgent enough.
The medical providers at Classen Urgent Care Clinic provide services that cover men's and women's health, children's wellness exams and vaccinations, lab work, and wound care, among others. The team strives to bridge the gap between your urgent primary healthcare needs and a trip to the ER.
Classen Urgent Care Clinic accepts Medicare and most major insurance services, such as Aetna, Cigna, Multiplan, and Tricare Prime.
About Classen Urgent Care Clinic
Established in 2011, Classen Urgent Care Clinic now has multiple locations in Moore and Norman. The center has won the prestigious Best Urgent Care Clinic award in Moore and SW OKC for two years running for its exceptional services and dedication to the community.
A spokesperson said, "Our family medicine clinic in Moore, Oklahoma, is centrally located just off of I-35 and SW 4th Street in Moore. We offer primary health care services to people of all ages, from newborns to geriatric patients."
Choosing urgent care over the emergency room can save you time and unnecessary stress - plus you don't have to pay an exorbitant fee just to stitch a cut.
Need more about Classen Urgent Care Clinic and its services? Click on https://www.classenmedicalcomplex.com/classen-urgent-care-moore/