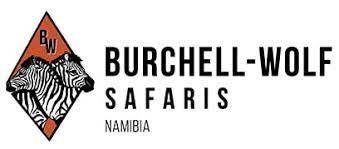 Picture yourself in the middle of the dusty savannah under the large, golden African sun, in the midst of a thrilling stalk that has tested your skills as a hunter and has placed you amongst the world's most incredible animals. With Burchell-Wolf Safaris in Northern Namibia, you can have all this and more this summer.
The safari ranch is owned by husband and wife duo Scot Burchell and Katie Wolf, who are both passionate hunters and wildlife conservationists. Spanning 30,000 acres, their privately owned property is host to some of Namibia's most exotic and beautiful animals. This year, thanks to the ranch's location in the Etosha Conservancy, and their ongoing conservation work in the region, avid trophy hunters like yourself can now have a chance at world-class trophies like the 55-inch kudu.
Go to Namibia Hunting Safari to find out more.
As hunters across North America and Europe begin to plan their summer vacations, Burchell-Wolf Safaris stress that July and August are two of the best months of the year to visit Namibia for both game hunting, conventional safaris and other adventure experiences.
July is the driest month of the year, meaning that if you visit Etosha game parks, you will be dazzled by the sights of hundreds of animals congregated around waterholes, including the iconic Big 5. For hunters like yourself, the dry season also means temperate mild days, heightened visibility and perfect tracking conditions.
As such, Burchell-Wolf Safaris is proud to be welcoming you to their property, regardless of your level of expertise. In their expansive concession, you will traverse an entire mountain range, scrubby bushlands and the iconic open savannahs that define Africa, enjoying one-to-one accompaniment from a professional hunter the whole time.
Home to not only trophy game but four native tiny ten antelope species—klipspringers, duikers, dik-diks, and steenboks, as well as mountain zebras, Burchell's zebras, oryxes, hyenas, jackals and more—you will be a part of the diverse, riveting and challenging hunts that the ranch is renowned for.
Burchell-Wolf Safaris is registered with the Namibia Professional Hunting Association. It is proud to both practice ethical hunting and be a part of Etosha's ongoing wildlife conservation and management efforts.
During your stay, you will enjoy the lodge's authentic yet luxurious classic tented camp accommodation and fine hospitality, and owners Scot and Katie are also happy to help you organize game safari visits to Etosha National Park, tours of the Skeleton Coast and visits to Namibia's adventure and skydiving capital Swakopmund.
A spokesperson for the hunting safari ranch said, "Let us take you on a real African adventure. Hunting in Namibia is unlike hunting anywhere else in Africa. With the truly rugged terrain and the vast number of species, come and experience the real, wild Africa."
If you want to enjoy the best game hunting destinations in Africa, you need to book your trip to Burchell-Wolf Safaris.
Visit https://www.youtube.com/watch?v=59sqURLGClo to learn more about incredible Namibia and how you can experience the best trophy hunt of your life.