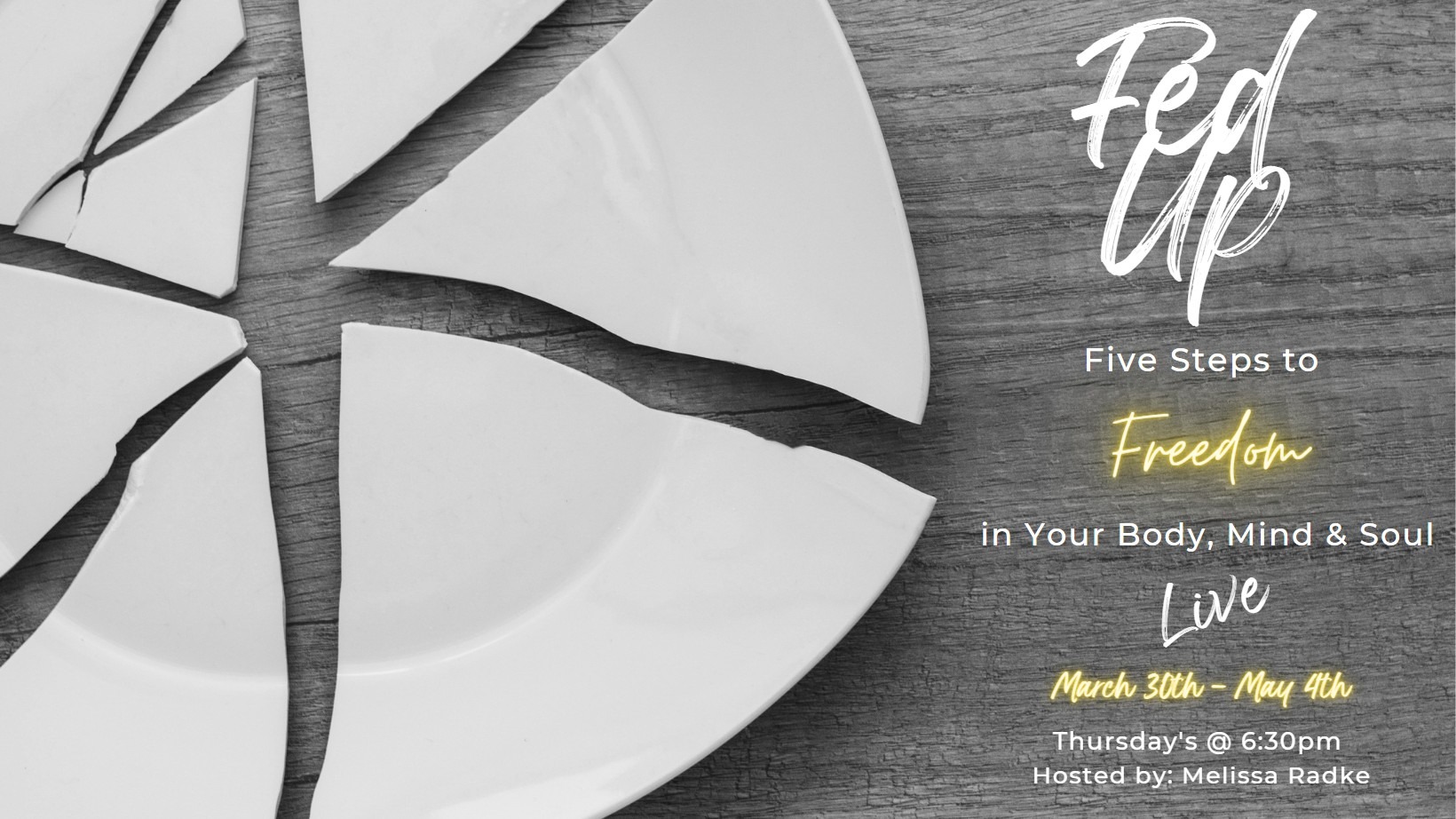 Women who are discouraged, exhausted, overweight and sick of "faking" happy will learn the latest information on Healthy Living and Weight Loss. Ladies can register to attend Fed Up: Five Steps to Freedom in their Body, Mind and Spirit, scheduled for March 30th through May 4th on Thursdays at 6:30pm CST both in person at Timber Creek Church, Lufkin as well as they can join the Virtual Live event from anywhere.
Melissa Radke is hosting this event, which will cover key issues such as:
How is freedom found? Is healthy living just about weight? Does the body, mind and spirit all play a part?
During the Live Fed Up event women will see the carefully designed steps that will walk them along their Journey To FREEDOM.
Over 6 weeks attendees will learn the outline for The Freedom Path. 1) Identify the Pit 2) ​Release the Pain 3) Start the Process 4) ​Learn the Power and 5) ​Live Their Purpose.
When asked about the reasons behind creating this event Melissa Radke said: "Every day individuals are faced with decisions that will either change them or chain them. People are tired of being chained to their past. Their weight. Their depression. Their shame. Their bad decisions. They are just plain FED UP!"
Melissa is of the belief that the most worthy thing that people can do is to show their daughters and sons where true health begins. And it begins not on their thighs, but in their hearts and minds. It's not about losing weight - but about transformation.
Join Melissa as she walks through the five steps every woman needs to know to move forward in her life: unshackled, unburdened and completely free. Full details on the LIVE Virtual Event can be found on the event website at https://bit.ly/feduplive
In the Lufkin, TX area? Go https://bit.ly/tccfedup for the full details about the live in person event.