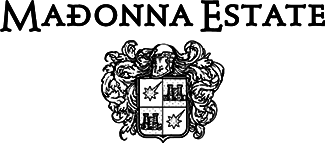 Visit one of Napa Valley's oldest wineries that blends tradition and innovation to craft organically grown wines - Madonna Estate!
The family-owned winery offers tourists relaxing tours of its picturesque property, including its vineyard, where Madonna Estate growers use natural farming and dry farming grape techniques to produce naturally rounder wines.
Find out more at https://madonnaestate.com
With its tours, the winery wants to share its rich history and fine winemaking traditions with both locals and tourists alike. You will also get familiar with the company's wine-making process, including its planting, harvesting, fermenting, and bottling techniques.
Located in the heart of the world-renowned Napa Valley, Madonna Estate is a fifth-generation winery with over 100 years of industry experience. Owned and operated by the Bartolucci family - the second oldest family in Napa Valley - the winery offers 10 different wines and produces around 10,000 cases per year.
After touring the winery, you will be taken to the tasting room, where you will be taught how to taste wine, including the vineyard's dry yet floral Dolcetto and its renowned Chardonnay, Pinot Noir, and Merlot blends.
Madonna Estate offers both indoor and outdoor settings for the tasting portion, and they can accommodate both individuals and groups. A private Reserve Tasting Room is also available upon request if you are looking for a more intimate setting. At the end of the tasting, you have the option to purchase bottles or cases of the wines you liked at the Madonna Estate store. The property also features a picnic area where you can enjoy lunch.
In addition to the winery tours, Madonna Estate also offers tastings (separate from the tours), club memberships, and direct sales through its online store. You can find more information on these services by signing up for the Madonna Estate mailing list. First time buyers will receive 15% off when using code "15OFF' at checkout.
A satisfied customer said: "We took a Madonna Estate tour and it was a fantastic experience. The lady host was really knowledgeable and able to convey so much information on tasting and how to appreciate wines. I learned so much more than I did at other tastings I've done in the area over the years. The expertise and quality from the vineyard through to the tasting was top-drawer. We got to see first-hand the generations of love in every bottle. We had no choice but to take a few bottles with us."
Book your next winery tour by visiting https://madonnaestate.com