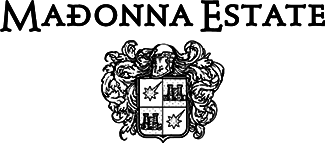 If you're a true wine buff visiting Napa Valley, the first stop on your tour should be this beautiful, family-owned and operated organic winery. Particularly famous for its pinot noir and chardonnay, Madonna Estate boasts a selection of handcrafted wines made from its vineyard's premium quality varietal grapes.
Go to https://store.madonnaestate.com/index.cfm?method=storeproducts.showlist for more information.
You can schedule your tasting indoors or outdoors, with the option to reserve the winery's private grove for special events. Alternatively, if you're serious about your wine tasting, you might want to book the Reserve Tasting Room for a more intimate setting.
You can count on the expertise that goes into Madonna Estate's winemaking, as the company was established in Napa Valley over 100 years ago and is owned and operated by 5 generations of the Bartolucci family. The winery currently produces estate-bottled wines, pinot grigio, chardonnay, pinot noir, merlot, cabernet sauvignon, dolcetto, barbera, riesling, gewürztraminer, and muscat canelli.
The head of the company, Andrea Bartolucci, is a third-generation grape grower and believes in natural farming methods. A proud member of the California Certified Organic Farmers, Mr. Bartolucci refrains from the use of synthetic chemicals.
The Bartolucci family is committed to bringing you the finest wines possible using natural farming methods and preserving the winemaking traditions of the past.
The tasting fee for visitors to the Madonna Estate Winery is $30 per person, giving you the opportunity to taste 5 of the winery's 10 varietals. However, if you decide to purchase a bottle following your tasting, your fee is waived.
Madonna Estate was founded by the Bartolucci family in 1922 and has spent the past century providing Napa Valley and surrounding areas with its organically grown grapes and estate-bottled wines. The company has established a strong reputation for its organic wine varietals and professional customer service, as indicated by its numerous positive testimonials.
A satisfied customer said, "We had a phenomenal time at the Madonna Estate Winery. Caitlin provided our tasting, and she was extremely knowledgeable, helpful, and fun to chat with, and the wines were delicious!"
Book your tour of the winery today and look forward to tasting the best in natural fine wines, made with love. Visit https://store.madonnaestate.com/index.cfm?method=storeproducts.showlist for further details. Also, you can have Madonna Estate amazing wines delivered to your doorstep by placing your order directly from their website. First time buyers will receive 15% off their entire order by entering code "15OFF' at checkout.