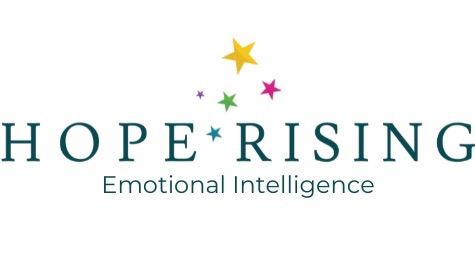 Having attended public school for my entire education, I have a deep appreciation for the unique and diverse life experiences it gave me. However, disruptions and fighting were common, and the stress this caused, combined with the stress of unstable home life, made learning difficult at times.
Hope Rising has found a solution to tackle these issues - for Arizona public schools, they have developed a hope-certified emotional intelligence curriculum designed to teach students how to healthfully manage stress.
Want to learn more? Go to https://hoperisingedu.com/
✦ The Effects of Stress ✦
Recent studies show that at least 45% of United States public school students report feeling a consistently high level of stress. Stress can cause students to act out in a variety of ways, including creating class disruptions and conflicts with other students.
Stress and anxiety also inhibit your students' ability to focus, which affects test scores, reading comprehension, and overall academic performance.
✦ The Effects of EI ✦
One of the five core concepts in the "My Best Me" program focuses on teaching your students how to maintain their own physical, mental, and emotional health. In this part of the curriculum, your students will learn how to form healthy habits to mitigate their stress and focus on positive thinking.
Another of the curriculum's five core concepts helps your students understand their own identity and their role in relationships and the world around them. These practices have proven to lessen children's stress by encouraging ordered thinking and emotion management.
"My Best Me" is highly interactive in design, featuring multimedia-filled lessons that bolster students' collaboration, engagement, open communication, and participation in the classroom and beyond. It is also tailored to age and grade, so you can be sure to give your students developmentally appropriate learning material.
✦ About Hope Rising ✦
As an emotional intelligence curriculum developer, Hope Rising relies on scientific research that explores the power hope has in improving students' lives. The company received a 2020 Guidestar Gold Seal of Transparency for its dedication to inclusivity, equity, and diversity, as well as open and honest communication. On its website, Hope Rising offers samples of its curriculum, "My Best Me", as well as a variety of original, educational blog posts.
Want to learn more and preview Hope Rising's sample curriculum? Just go to https://hoperisingedu.com/