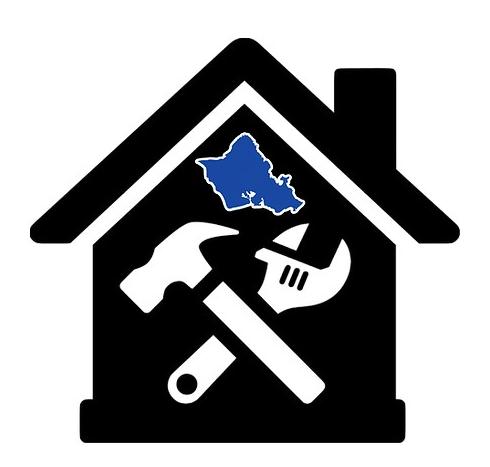 If you're not really very handy when it comes to all those odd-jobs around your house, call in the experts, Oahu Handyman, Hawaii Kai's new favorites in home repairs.
Following on from their success in the handyman market on Maui, the team, with a combined 65 years of experience, are proud to be working with clients like yourself across Oahu. Oahu Handyman offers you an expansive range of services, from daily maintenance tasks to much larger repair, remodeling and renovation projects.
Go to https://www.oahuhandyman.com to find out more.
With many homeowners and business owners like yourself more time-poor than ever, Oahu Handyman knows that your small maintenance tasks often fall by the wayside. However, from their vast experience on Maui, they also know that small maintenance issues can often become big problems, fast.
That's why the customer service-oriented handymen are proud to be working with both residential and commercial clients in Hawaii Kai, Kahala, and Waikiki, on the West Side—in Koolina, Makakilo, Kapolei and Ewa—and in Kaneohe.
If you are a property owner who is looking for simple assistance with daily upkeep, Oahu Handyman brings their trademark diligence and positivity to tasks like lawn maintenance, exterior cleaning, landscaping, furniture assembly, smart home installations and even putting up your Christmas lights.
However, as an experienced, qualified and licensed team, they are also capable of taking on your bigger projects, including simple electrical, plumbing and carpentry jobs, painting, dry-walling and welding. You'll love the fact that they also specialize in fences, vinyl floors and decks.
You can access more information on their services at https://www.facebook.com/oahuhandymanlandscaping
Oahu Handyman is a new branch of Maui's most established and renowned handyman service, Maui Handyman, who has worked with big names like The Four Seasons Hotel, Marriott Hotels, Gucci, Tesla, T-Mobile and Office Depot. The contractors pride themselves on their reliable, honest and professional work and are standing by to consult with you on any projects or inquiries.
One happy new client of the handymen, Lorraine Barrie, said, "Oahu Handyman is tops. They responded and scheduled with me immediately. I was so pleased with their skills, their experience and their can-do attitude I hired them for a second job on the spot. They repaired a heavy automatic sliding door for me and then some plumbing. Their pricing is fair and their honesty and integrity are exemplary. I've been in the property management business in Hawaii for 20 years and consider them a newfound gem."
If you want to be as happy as Lorraine Barrie, trust Oahu's best new name in handymen.
Visit https://www.instagram.com/oahuhandymanllc if you want to see how Oahu Handyman can help take on those tasks you've been putting off.