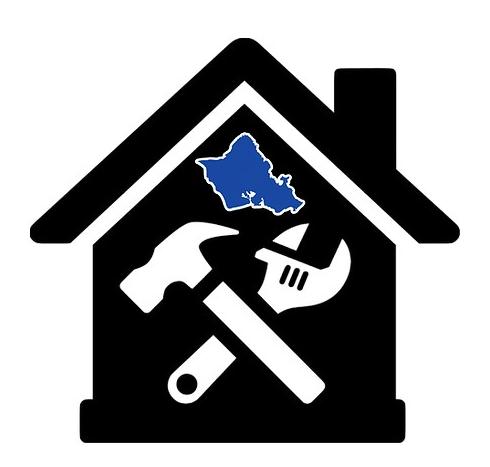 From building cabinets to fixing leaking faucets, a true, professional handyman is a solution to almost every problem around your property. But the term itself is out of style - and these days, you usually need to call on one person for lock installations, another one for door repairs, etc.
But this company is different. They specialize in just about everything - including indoor remodeling, exterior renovations, and property upkeep for all homes and agencies. They also now offer vinyl flooring installations and maintenance for commercial and residential customers.
You can learn more at https://www.oahuhandyman.com
Oahu Handyman provides vinyl flooring, fencing, and deck installations as part of the company's interior and exterior remodeling services. The firm recognizes the demand for cost-effective indoor remodeling and considers vinyl flooring the best all-around solution for its resilience and durability. Luxury Vinyl Plank (LVP) or Luxury Vinyl Tile (LVT) is ideal for Hawaii's climate, suitable for kitchens, living rooms, and bathrooms.
The vinyl flooring market is expected to witness a growth of over 7% annually over the next several years in the U.S. Vinyl flooring has proven to be the most popular flooring solution over the years, as it is water and stain-resistant, long-lasting, and easy-to-maintain flooring solution - outplacing options such as laminate, wood, and ceramic tile. It is recognized especially for its resilience: it can withstand a lot of wear and tear, making it an excellent choice for any heavily trafficked areas.
Oahu Handyman also offers a full range of plumbing, landscaping, and property management services. Jonathon Loren, who began this service years ago as the owner of Maui Handyman has recently expanded the firm's services to Oahu. The company has done extensive work for such marquee brands as Tesla, Walgreens, The Four Seasons Hotel, Marriott Hotels, T-Mobile, Gucci, and Office Depot.
The company's team, which boasts over 65 years of combined experience, can commit to jobs of any size, large or small. Their landscaping services include weeding, trimming, lawn care, and pond maintenance. The firm also builds sheds, decks, stairs, fences, and furniture.
Additionally, the firm's licensed technicians will repair doors, cabinets, and both electric and plumbing fixtures.
For further details, visit https://www.facebook.com/oahuhandymanlandscaping
One customer commented: "I cannot recommend Jonathon and his team enough. The work they did on my home was of the highest quality. They came in and made our house look new again. They always showed up on time and worked hard and quickly. Jonathon is incredibly professional and kind -- you can tell that he treats his employees well. Jonathon and his team are full of integrity."
One thing you should keep in mind is that timely home repairs, upgrades, and refurbishments tend to pay for themselves in the long run - if done right. A leaky roof, for example, can lead to thousands of dollars of water damage and mold. And a kitchen remodel can boost the home's resale value.
You can call 808-670-6526 or go to https://www.instagram.com/oahuhandymanllc and see for yourself the sheer range of services this team can offer you!