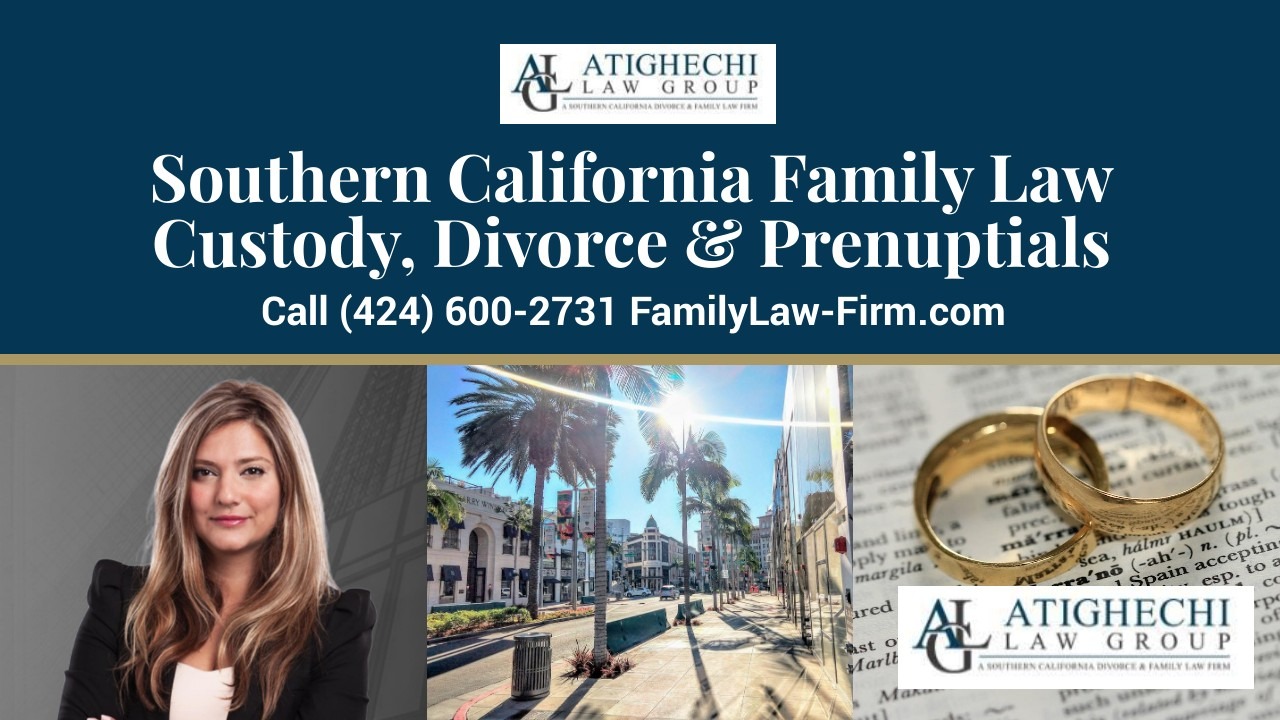 Beverly Hills Prenuptial Agreement Lawyer Maryam Atighechi, founder and principal family law attorney of Southern California's Atighechi Law, recently appeared on The Attorney Post to discuss her firm's expertise in prenuptial agreements for high net worth couples. Atighechi Law is a family law firm that specializes in handling complex cases for high net worth clients across California.
During the podcast interview, Atighechi discussed the importance of prenuptial agreements, also called premarital agreements, for high net worth couples, emphasizing the need for customized and transparent agreements that reflect the individual needs of each client. She noted that many of her clients have significant assets, such as businesses, real estate, and investments, that they wish to protect in the event of divorce. A prenuptial agreement definitely facilitates division of assets, and can provide a clear roadmap for how those assets will be divided, as well as help avoid costly and time-consuming litigation.
The Beverly Hills Prenup Lawyer's episode can be viewed at The Attorney Post's website, as well as listened to across most podcast channels and can also be viewed on YouTube: https://www.youtube.com/watch?v=ZgS9Q9HZz30
"When you sign a marriage license, that's a contract," stated Atighechi, in her interview. She said that premarital agreements ("prenups") were crucial for all parties entering a marriage, but especially high-net-worth individuals, as they are often "unaware of the terms of the contract... no one knows the terms of the contract before they get married because that terms are the California Family Code section." Atighechi pointed out that signing that marriage license without consulting a premarital agreement lawyer is signing off on the California Family Code, and its pre-established arrangements for things like property division, asset division, and more. "The Marital agreement is a binding financial agreement - a legal document - that governs not only marital property but even separate property potentially brought into the marriage, even from a previous divorce." One point that Atighechi made that the host, Justin West, was unaware of, was that there is no possibility of a premarital agreement providing for child custody in the eventuality of divorce. Prenuptial agreements are fundamentally for financial issues and asset protection, particularly in the event of a contested divorce. Prenup agreements often make the cost and necessity of hiring a divorce attorney significantly less.
Atighechi highlighted her firm's legal experience, commitment to personalized and responsive representation, as well as its holistic approach to family law matters. She emphasized the importance of full financial disclosure and clear communication in the prenuptial agreement process, and noted that her team takes a team-based approach to client representation to ensure comprehensive and high-quality representation.
As a well-respected attorney in the Beverly Hills legal community, Atighechi has earned a reputation for providing expert guidance to high net worth clients. Her experience working with celebrities and business executives gives her unique insights into the complex legal issues that arise in high net worth divorce and prenuptial agreement cases.
In addition to prenuptial agreements, Atighechi Law handles a range of other family law matters, including divorce, child custody, and support issues. Atighechi noted the emotional challenges that family law matters can bring, and highlighted her firm's commitment to taking a compassionate approach to these cases.
Atighechi's appearance on The Attorney Post underscores her expertise in family law matters for high net worth clients, and highlights her firm's personalized and responsive approach to client representation. Anyone seeking guidance on a prenuptial agreement or other family law matter would do well to consider Atighechi Law for comprehensive and high-quality representation.
The Atighechi Law Group is a Beverly Hills Prenuptial Agreement and Family Practice Law Firm serving all of California. For more information on Atighechi Law Group and their family law services, visit their website.