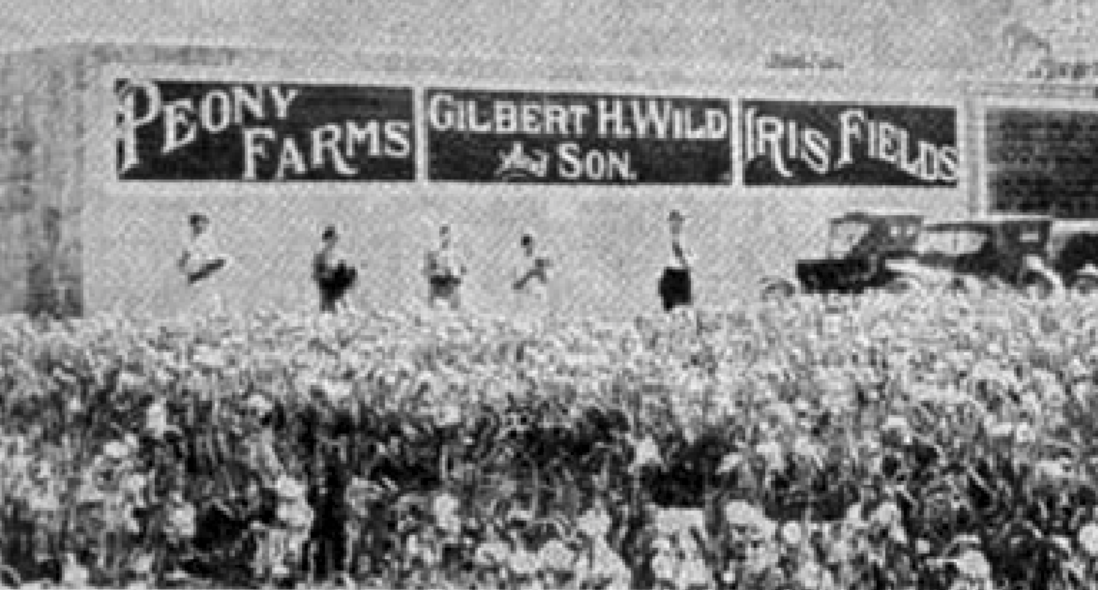 If you want to really stink up the joint – in a good way! – plump for the double, white and pink peonies. That's what you call fragrant!
Gilbert H. Wild & Son, founded in the late 19th century to sell peonies, irises, and daylilies, has announced its 135th anniversary, and the springtime availability of its signature flower, the peony. The brief – but dramatic – flowering season for peonies runs from late April to early June, peaking at the May midpoint.
Check it out at https://gilberthwild.com/peonies
The company, one of the largest growers of peonies in the United States, also now features greenhouses full of perennials for both sun and shade, and delivers some of the highest-quality, freshest plants on the market directly to your doorstep.
The plant and flower-growing market size in the U.S. stands at approximately $16 billion, and what is known as the 'floriculture' segment is growing annually at approximately 6%. The rise in demand for cut flowers – chrysanthemum, lilies, and peonies, for example – is especially pronounced. However, other shifts in the market are also at play: the rising popularity of gardening, sustainable living, and even home DIY home improvement triggered in part by the pandemic, have also impacted market demand.
Visit https://gilberthwild.com/growing-peonies to find out more.
Gilbert H. Wild & Son features both an online shop and a regularly updated blog with gardening tips. Products are also categorized by habitation/hardiness growing zones, the standard by which gardeners can determine which plants are most likely to flourish at their location. Peonies, for instance, bloom best in well-drained soils in full sun but can tolerate certain amounts of shade. Suggested planting depths will vary according to your growing zone, between zones three and seven.
You can learn more at https://gilberthwild.com/our-peony-garden-7-tips-for-success
The firm's blog also explains that for gardeners looking to plant in areas of low light, hostas are an appealing option. Gilbert H. Wild & Son sells a wide range of hostas, and a Spring Giant Hosta Collection for shady, woodland settings and moist, well-drained soils. The Easy Start Daylily Collection is ideal for gardening novices because daylilies are tough, adaptable, very low-maintenance and some of the easiest perennials to grow.
Gilbert H. Wild & Son raises plants on over 100 acres of rich Missouri land and is now one of the largest growers of daylilies, irises, and peonies in the world. Every plant offered in their catalog is shipped in the spring, at the proper planting time appropriate to the zone where you live. Find out more at https://gilberthwild.com/about-us
One customer commented: "I have ordered from many different catalogs and online shops over the years but I got to tell you guys I am impressed. Packaging was excellent. All the live plants are green and healthy and the bulbs very nice healthy size. I can't wait to see them all bloom. I will be looking forward to fall ordering."
It's a remarkable company with a storied history. Alas, it doesn't even come close to cracking the top 20 oldest companies in the country, but give it another few hundred years!
Go to https://gilberthwild.com/vlogs/garden-design-tips and get your gardening gear ready!