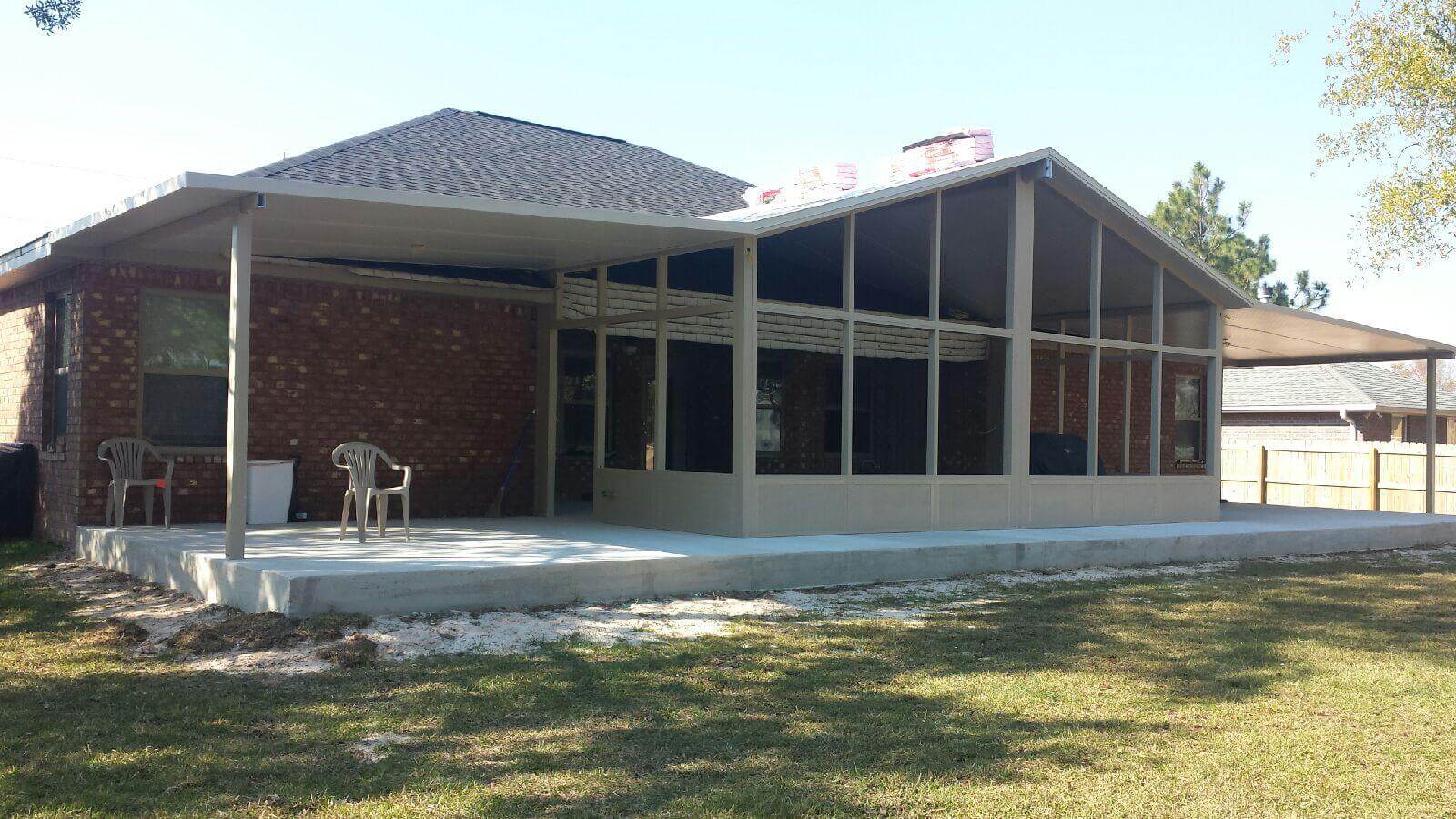 Titan created their own building material called Colorbeam that builds safer structures. Colorbeam is much stronger than conventional building materials and will make your sunroom strong enough to withstand heavy storms while matching the style of your home.
Go to https://www.youtube.com/watch?v=Zi7YxdX9bkw

for more information.
Statistics show that Florida is the most hurricane-prone state in the US, with more than 41% of all hurricanes making landfall in the state in the last two centuries. Therefore, the state's residents must be prepared for extreme weather and have buildings that can withstand it.
Titan Sunrooms' Colorbeam material allows structures to stand comfortably through severe weather. Its high-quality galvalume steel composition significantly outperforms traditional building materials. 
The Colorbeam system is twice as strong as commonly used aluminum. Many aluminum sunrooms break because the small connectors fail under stress, and Colorbeam connectors are intentionally larger, thicker, and more robust.
Although wood can be a strong building material, its long-term integrity is threatened by wet weather's tendency to bring termites and mold. The galvalume steel Colorbeam is not susceptible to moisture-related issues and allows for maximum sunroom window space. Titan's fasteners are also corrosion resistant and have excellent durability.
Titan Sunrooms offers a plethora of color options to fit your homes. Standard colors include earth tones like desert sand and burnished slate, and premium colors can be custom matched to your home's existing color.
Titan Sunrooms' products are factory direct, which allows the company to eliminate the supply chain markup and provide high-quality materials at competitive prices. They also employ their own craftsmen to perform installations. Employees are specially trained to meet the company's strict quality standards for materials and installations.
The company's 40-year guarantee on all projects will ensure that your satisfaction lasts. If your sunroom experiences any issues or needs maintenance, a Titan craftsman will resolve the problem free of charge for 40 years after installation.
About Titan Sunrooms
Titan Sunrooms is a Florida-based company specializing in high-integrity structures designed for Florida weather. They build sunrooms, screen rooms, patio covers, pergolas, blockhouse sheds, and carports. 
A satisfied customer: "Titan Sunrooms is the best sunroom and screen room builder around. They have great prices with professional and dependable staff. Their materials are durable, easy to maintain, and I'm very happy with the result of my sunroom."
Go to https://www.youtube.com/watch?v=Zi7YxdX9bkw to find out more about how Titan Sunrooms will make your home look great while keeping you safe from extreme weather.