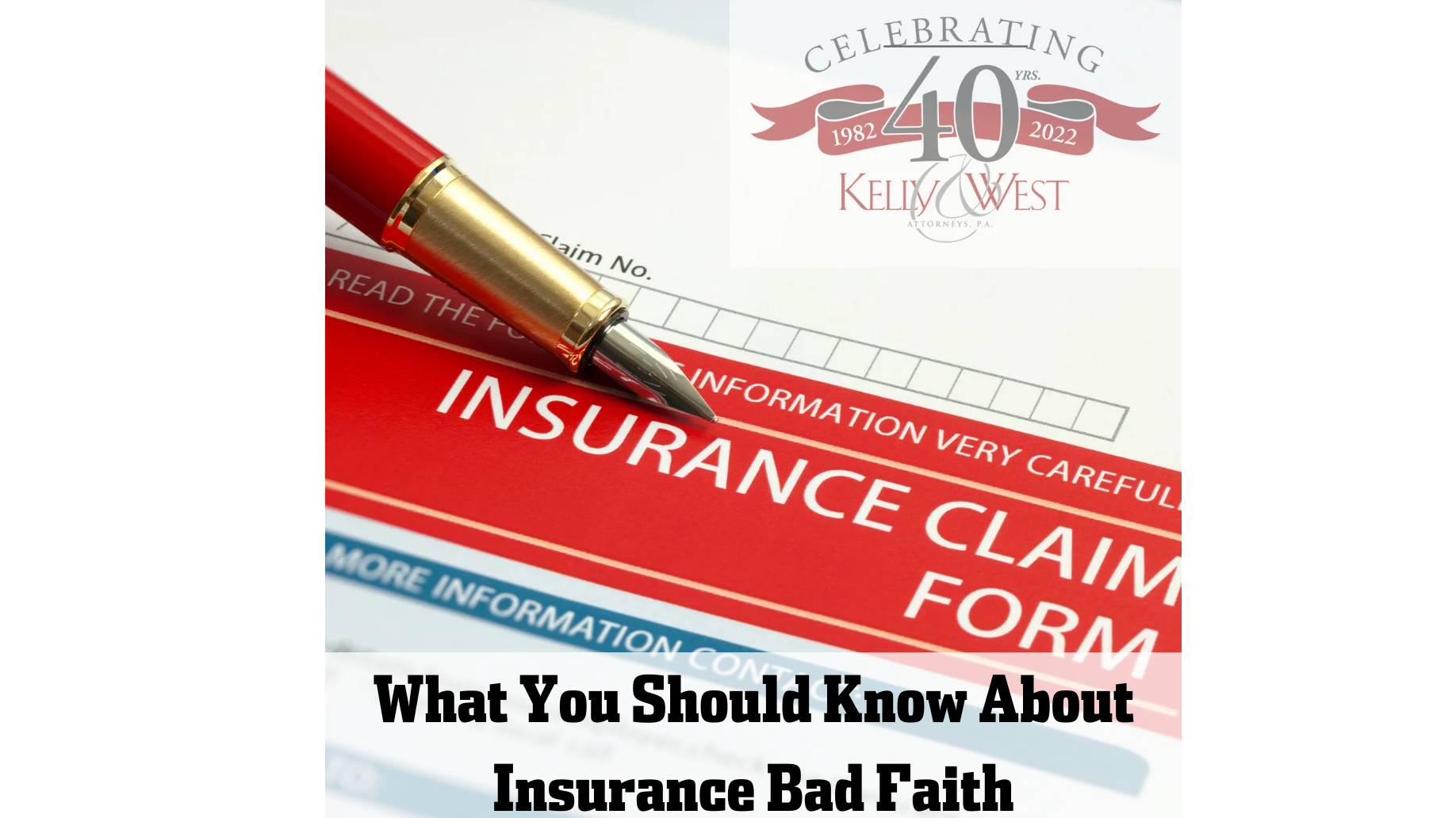 Kelly and West Attorney's P.A. has published a new article entitled, "What You Should Know About Insurance Bad Faith," which sheds light on the most critical aspects of how to deal with insurance companies who do not act reasonably and in good faith for the general public. Those interested in determining legal matters against insurance companies and other interested individuals can view the full article at https://www.kelly-west.com/what-you-should-know-about-bad-faith-insurance/
The article includes several interesting pieces of information; one, in particular, is policyholders can file an insurance bad-faith lawsuit through state statute, common law (court decisions), or both. Having legal rights to file a lawsuit against a "bad faith" insurance company allows policyholders to have a legal right to pursue the compensation deserved.
Statutory Insurance Bad Faith. With the help of the North Carolina Unfair and Deceptive Trade Practices Act, policyholders can receive 3xs the amount of compensation due to "terrible damages" caused by "unfair" or "deceptive" behavior from insurance companies.
The post also states unfair claim settlement practices. These include:
– Misrepresenting pertinent facts or policy provisions relating to the coverages at issue.
– Failing to acknowledge and act reasonably promptly upon communications concerning claims.
– Refusing to pay a claim without reasonably investigating all available information.
The post also provides information on how insurance companies are responsible for bad faith wrongdoing when refusing to pay policy benefits after receiving a valid claim.
The following is an exert from the article:
"North Carolina does not recognize a claim for bad faith against someone else's insurance company. Also, your insurance company may treat you "fairly and in good faith" yet still deny your claim in whole or part. When it accepts liability, it may disagree honestly and reasonably with calculating your covered losses."
Kelly and West Attorney's P.A. welcomes comments and questions from readers about the article, as they are intent on providing outstanding legal services to their community. Kelly & West Attorneys provide clients with the best legal representation, plus the abilities of experienced lawyers to help.
Anyone with a specific question about a past, present, or future article can contact Kelly and West Attorney's P.A. via their website at https://www.kelly-west.com.
The complete article is available to view in full at https://www.kelly-west.com/what-you-should-know-about-bad-faith-insurance/.