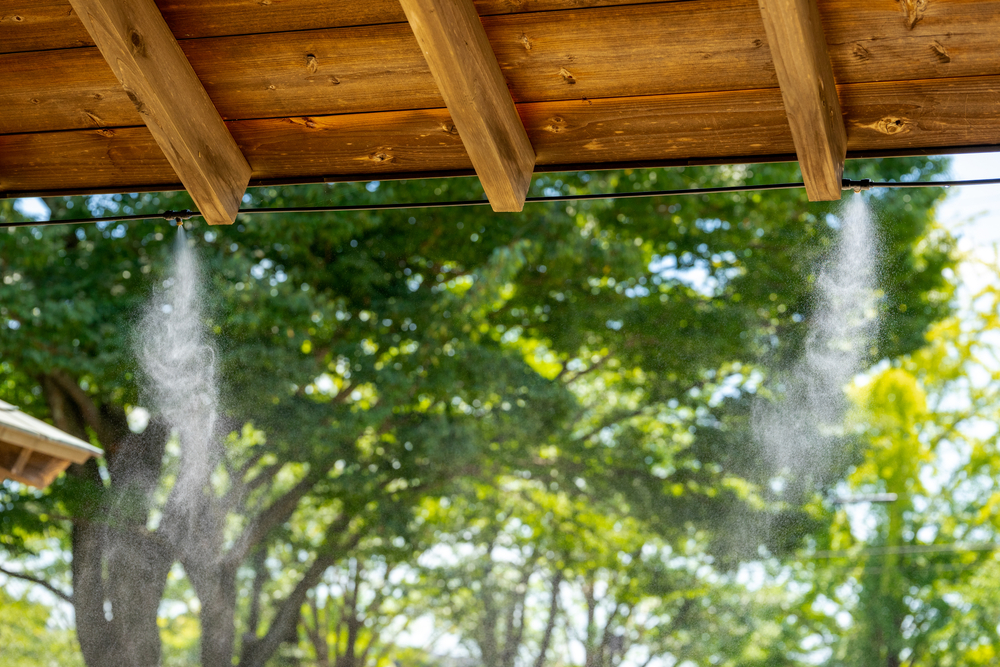 Want to keep a comfortable environment at all times? This company provides multiple options and accessories on misting systems that will humidify your outdoor environment naturally.
You will be able to choose from a variety of customizable high-pressure misting systems for outdoor use, with sizes that range between 40 to 350-inches.
The company's high-pressure misting modules work best in arid areas due to the high temperatures and dry air, which make water evaporate faster. They can effectively cool down an environment by up to 30 degrees.
Go to https://www.cool-off.com/misting-systems to find out more!
Their 150-inch high-pressure misting module comes with 65 nozzles and a remote control pump that has a capacity of up to 1000 PSI. It comprises 200 inches of Nylon 11 tubing, a compact filtration system, and more.
Depending on your area's humidity, you can choose between two nozzle options of 0.006 or 0.008 inches for your misting module. The company uses nickel-plated nozzles that have undergone a minimum of 100 hours in salt misting analysis to ensure they serve as an adequate alternative to stainless steel.
Cool-Off is a Las Vegas-based company that manufactures and distributes its own range of trademarked misting fans, modules, and accessories for indoor and outdoor use. The company has completed projects in areas like Orlando, Phoenix, Los Angeles, Tampa, Scottsdale, Dallas, Austin, and more.
The company recently launched a breakthrough product, the Mister Brella, which fuses a high-pressure misting system into a cantilever umbrella for outdoor patios. You can find further details on the Mister Brella system here https://www.cool-off.com/misterbrella
A spokesperson said, "High pressure misting systems are the perfect answer to reducing heat naturally. Imagine taking refuge in the backyard to escape the summer heat. Cool-Off offers everything cool under the sun. With our outdoor high-pressure misting system, people can entertain their guests on the hottest of days. Enjoy the outdoors and watch the smart investment of a high-pressure misting system pay itself off."
You don't need to be afraid of feeling baked while outdoors anymore! Call Cool-Off today at 800-504-6478 and let them set you up with the misting system you need.
Want to know more? Go to https://www.cool-off.com/150-high-pressure-misting-system-kit-65-misting-nozzles