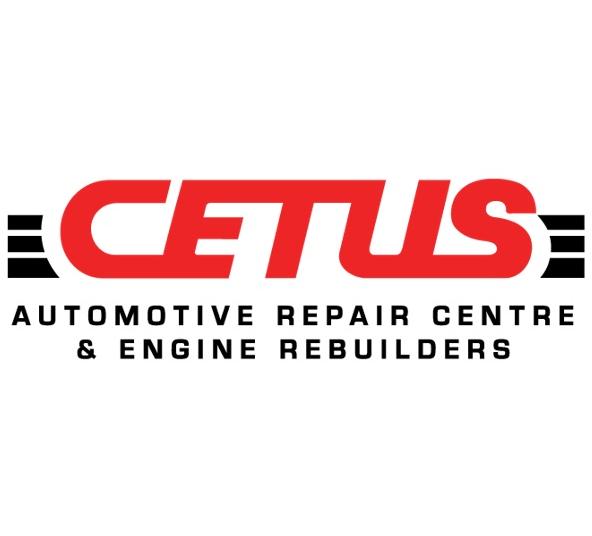 The one thing nobody talks about when you buy a car or truck is that the purchase price is just the beginning. As time goes on you'll need maintenance and repair work done to keep your wheels in perfect running order. So, the challenge is less about finding the right car or truck and more about finding the right automotive repair shop.
You want a team you can trust. You want Cetus Automotive Repair Shop, Acadia's top-rated shop with a crew that puts you first.
The team at Cetus Auto warn that if you have an older Ford, Dodge, or Chrysler truck or SUV, your vehicle is especially prone to that tick, tick, ticking noise which is a sign the manifold bolts in your truck's cylinder are broken. You'll hear it most in the Prairie cold, but it'll settle as you drive. Just because it's gone though, don't be tempted to forget about it. Broken manifold bolts can lead to all kinds of problems. It's better to face the tick, tick, ticking music than to be met with the impending boom (which is a reference to your gasket blowing out).
As a multi-award-winning auto repair shop, Cetus Auto specializes in removing and replacing broken bolts without removing your vehicle's cylinder head, saving you time and money.
Book your appointment right now, at https://cetusautomotive.com/exhaust-repair-calgary
You might think that responsible winter and spring car and truck maintenance involves tire and oil changes only. And if you're doing those things bonus points! Already you're extending the life of your car and keeping all occupants safe. As mentioned off the top older trucks and SUVs need a little more attention. Cetus Auto cautions Acadia truck and SUV owners that it takes special know-how and the right equipment to properly repair your exhaust leak so your costs and timelines don't balloon.
Follow Cetus Auto on Instagram and get some behind the scenes info at https://www.instagram.com/cetusautomotive
Exhaust leaks occur after continued heavy-duty vehicle use, causing exhaust manifolds to go from normal operating temperature to extremely hot, instantly. These temperature fluctuations lead to a contraction in materials putting extra strain on your truck's bolts until they finally fail. When this happens, the next to go is your gasket and that's when the trouble really begins because a blown gasket allows exhaust gas to escape and air to enter the exhaust stream which interferes with your vehicle's 02 sensors and then you won't know what to believe.
If you're hearing that noise, proceed past Go and head straight to Cetus Auto. They'll do more than just remove the bolts in your vehicle's cylinder head and will repair the entire exhaust system from motor to muffler. All their parts meet OEM standards and they won't even begin repairs until they've spoken to you about what needs to be done, how long it will take, and the estimated cost. The work begins when you authorize your customized plan.
With 35 years of experience, Cetus Automotive Repair Centre uses only the most modern equipment and is the only vehicle repair shop in the region with an on-site machine shop. This too saves you time and money. Their mechanics are fully certified and up to date on industry advances as a result of the shop's education incentive program.
Winners of numerous Best in Calgary and Consumer Choice awards, Cetus Auto enjoys a 100% 5-star rating over more than 450 reviews. You're in good hands at Cetus.
The experts at Cetus Automotive Repair Centre want vehicle owners in Acadia and throughout Calgary to know that the ticking sound you're hearing in your truck or SUV is, in fact, a red flag. They also want you to know you can rely on their team for the fast, best-in-class, cost-effective repairs you need.
Are you ready to silence those rebel bolts? Visit https://www.cetusautomotive.com/ to find out more.