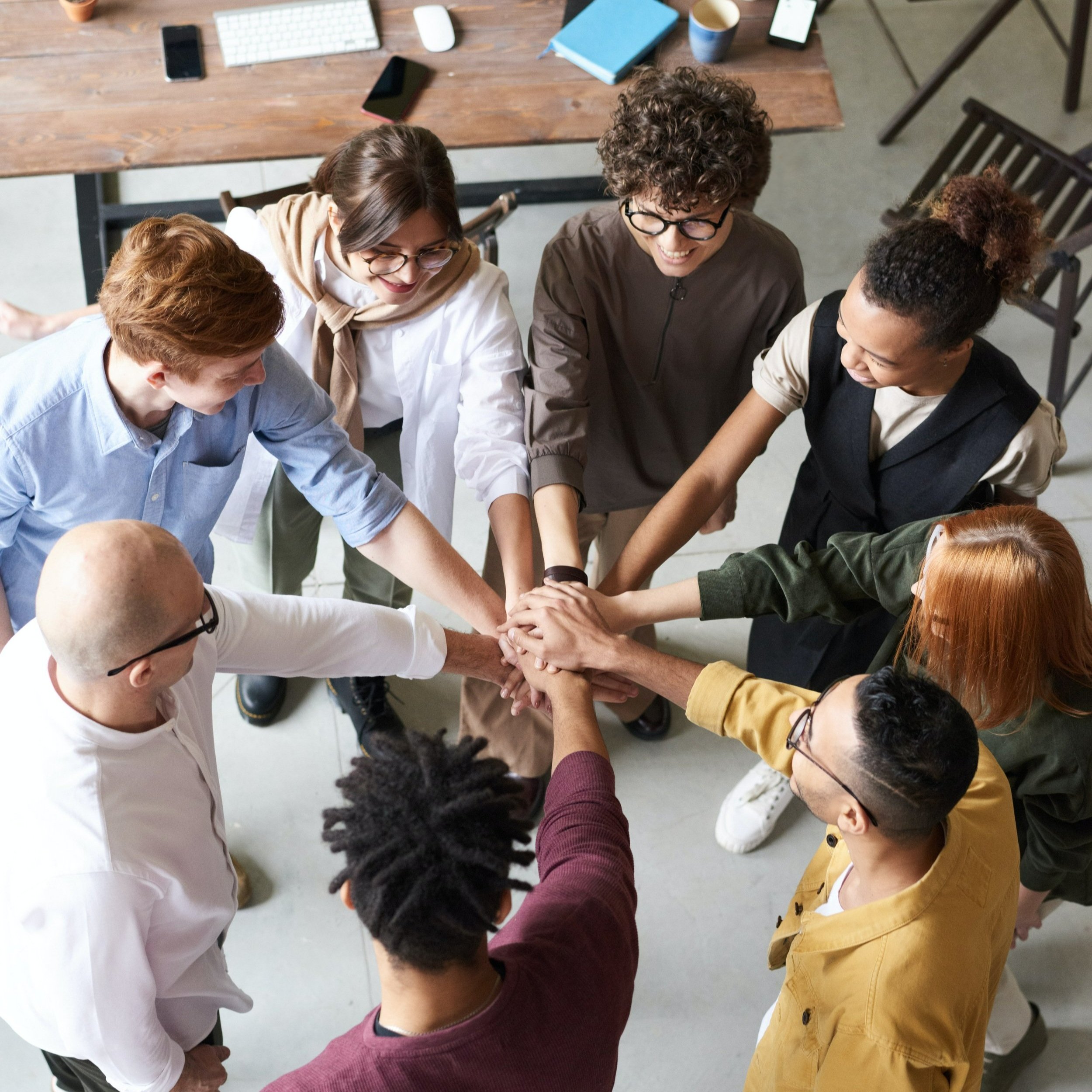 Next up on the 10th (and counting) season of 'America's Next Top Recruit' – hiring season is upon us again.
The overwhelmed employer deliberates on the top contenders after multiple rounds of interviews and thousands of applications. Meanwhile, the anxious candidates are constantly refreshing their email inbox…waiting for that coveted offer.
But the employer just can't seem to find the perfect fit.
Ever wish you could skip ahead, so we can get to the good part? Well, you now have the next best thing with Emerging Blue's EB 360 service.
This in-house, brand-focused recruiting solution speeds up the hiring process by bringing in talented professionals that are not only qualified but gel with your company culture. So you can find the ideal match, sooner rather than later.
The customizable service offers a fresh take on recruiting – the company partners with fashion, home, and beauty-focused companies to provide full-scope recruiting and HR solutions at a competitive cost to contingent recruitment agreements.
Go to https://www.emergingblue.com/eb-360 to find out more.
The service proves to be an advantage for companies with 3 or more current vacancies, as EB 360's full-cycle recruiting plan comes with an equipped team of Recruiters, an Account Director, and HR support that manages the entire process until the top candidate is secured.
EB 360 gives you a leg up over third-party contractors as the service leverages tools and resources to provide features such as background screening, compensation analysis, comprehensive candidate reports, and applicant tracking system (ATS) management.
These valuable insights enable the recruiting team to narrow down and finalize prospective candidates in line with your brand values, team dynamics, and work culture.
If your company lacks an internal recruiting system or the necessary HR services, you don't need to spend additional resources. With EB 360 as your recruiting solution, you'll have access to some of the latest and most effective talent tracking and screening platforms.
You can find further details on services offered by Emerging Blue, for freelance, part-time and full-time positions, at https://www.emergingblue.com/blog-page-1/2022/8/1/from-start-to-start-date
Emerging Blue employs efficient networking tools, marketing techniques, and social media engagement to fulfill the staffing needs in a variety of disciplines spanning e-commerce, product development, merchandising, and executive leadership. In addition to New York City, the company caters to clients in San Francisco, Los Angeles, San Diego, Portland, Seattle, and Denver.
A satisfied client said: "EB 360 is a great option for small to mid-sized companies because it provides that "in-house recruiter" without having to hire or commit to a full-time position. Therefore, there's major cost-efficiency to this model."
Let Emerging Blue ease the burden for your next hiring cycle, with its EB 360 service that will have you wondering where they've been all this while?!
Want to recruit some fresh talent? Visit https://www.emergingblue.com to discover how Emerging Blue's recruiters can help you.