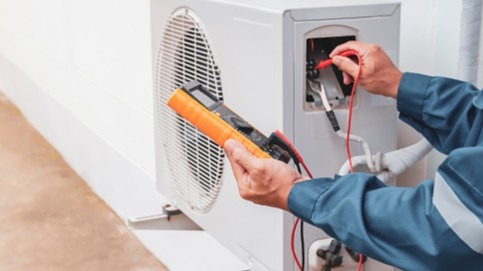 Improve the air quality in your home with regularly scheduled HVAC maintenance and repairs. Clark Heating and Cooling's technicians will optimize the performance of your AC unit!
The HVAC service and repair company recommends you schedule a routine maintenance check ahead of the upcoming warmer months when faults and breakdowns will be most inconvenient and disruptive to your home life.
Contact the team by visiting https://www.clarkheatandcool.com
Routine maintenance is a key component of keeping your air conditioning unit operating optimally. This includes identifying potential faults that would otherwise lead to more costly damage or system failure. Clark Heating and Cooling will perform a 22-point preventative maintenance inspection of your AC unit in order to extend its lifespan and prepare it for the anticipated hot Arizona summer.
A spokesperson for the company explains, "It's our job to educate the customer about how the AC and heating system works and communicate clearly and properly so the customer understands what needs to be done for optimal comfort and peak performance."
As well as monitoring the filter, return box, and return grill, the Clark Heating and Cooling team will service your system's ductwork, which is a crucial aspect of maintaining air flow and controlling your home's humidity levels. The company suggests that improper duct sizing is one of the leading causes of poor AC unit performance.
The United States EPA (Environmental Protection Agency) estimates that, due to increased reliance on synthetic materials and inadequate ventilation, concentrations of certain pollutants can be up to 5 times higher indoors than outdoors. Clark Heating and Cooling's technicians will optimize your home's air filtration system to minimize the impact of these pollutants on the health of your family.
According to the company, regular maintenance can maximize a unit's capacity and efficiency, reducing utility costs while purifying the air in the home. These services can be augmented with air purifiers and quality controls that ensure that air flow is quiet and consistent. In addition, Clark Heating and Cooling's team is licensed to install industry-leading York AC units, as well as systems from other brands.
Clark Heating and Cooling offers commercial and residential AC repairs, maintenance, and installation services in Phoenix and the surrounding areas - call 602-793-2477 to enlist the help of its HVAC technicians!
Browse the company's services and 5-star reviews by visiting https://www.clarkheatandcool.com