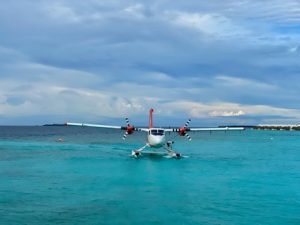 Did you know the world's most expensive seaplane is Japan's ShinMaywa US-2 – which today goes for about $115 million?! That's probably not what you're looking into insurance for, though!
BWI Aviation Insurance, founded in 1977, has issued a new report detailing the issues surrounding seaplane insurance, a separate category of aviation insurance given the unique characteristics of this type of aircraft.
More information can be found at https://bwifly.com/blog/5-things-you-should-know-about-seaplane-insurance
The aviation insurance company, which created the country's first Cessna 180/185 insurance program in the 1980s, has released the new guide due to the recent uptick in commercial interest for seaplanes – as tour operators, in particular, vie for the same customer base. The report explains the factors that go into determining insurance rates – including pilot profiles and the type/age of the plane being insured.
There are approximately 35,000 seaplane-rated pilots in the United States. A seaplane is any class of aircraft that can land, float and take off on water, but they can be divided into floatplanes, flying boats, or amphibious planes. Amphibious planes are typically floatplanes – which use pontoons – with retractable landing gear. Seaplanes are used for various niche commercial purposes and are especially popular among travelers looking to experience the Caribbean or access the Canadian and Alaskan wilderness regions dotted with lakes.
BWI Aviation Insurance's guide notes that amphibious seaplanes are usually more expensive to cover because the associated risks are marginally higher for aircraft with two modes of landing. The plane's age, passenger capacity, and horsepower are all factors that will be considered. Additionally, the accident history of the model being insured and whether factory parts/support are available will help to determine the scope of coverage.
Your pilot's record – in the event that it is not you, personally, who will do the flying – is another factor in determining coverage rates. Relevant issues include not only total flight time in seaplanes but in all aircraft, as well as education/certificates and ongoing training. A seaplane rating is an add-on to a standard pilot certificate.
The report emphasizes that it's not possible to foresee everything that can happen when taking ownership of a seaplane, so making sure to have an appropriate insurance policy can help to ensure everyone's security. BWI Aviation recommends that relevant parties obtain basic liability insurance at a minimum, as well as physical damage coverage for both the aircraft and floats.
One client recently commented: "I came across BWI online and glad I did. Jackie Sallee was amazing to work with, got me a quote the same day, and at a great rate. Would highly recommend to any pilots searching for insurance."
Whether you are a tour operator, a commercial goods hauler to remote places, or even a solo recreational pilot on something like the ICON A5, you want the best insurance and the lowest rates – obviously.
Go to https://bwifly.com/blog/5-things-you-should-know-about-seaplane-insurance and make an informed decision for yourself and your company.