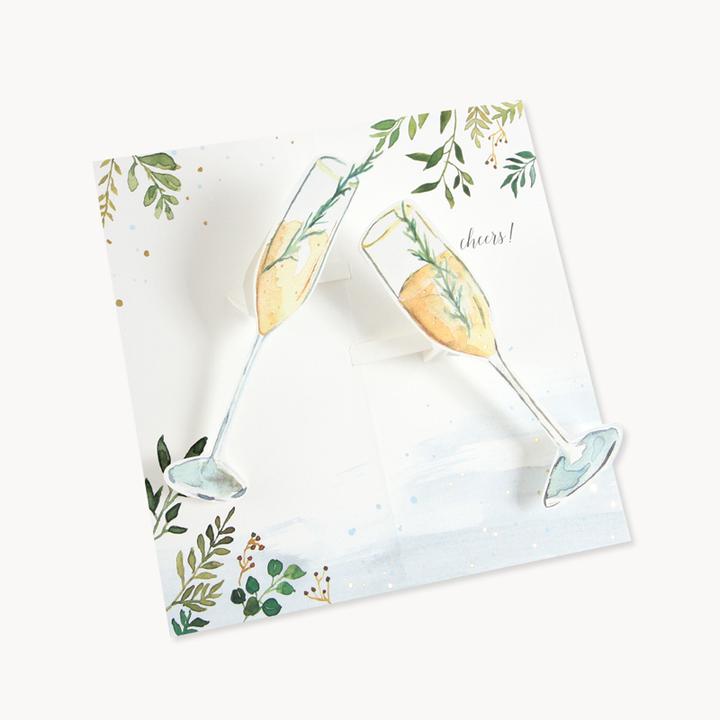 How do you tell someone you really care when your words just don't seem enough? After all, not all of us were born with the gift of gab, so what do you do when your skin is just screaming to say, "I love you" in a million different ways?
Go to us, of course.
Hi, we're Properly Wrapped and we offer different greeting cards for various occasions. We also specialize in gift-wrapping services, gift wrap supplies, gifting tote bags, and special gifts! We have everything you need and so much more, from gifts for your grandparents to awesome wedding favors!
Check us out at https://properlywrapped.com
Every few months, we add to our collection of greeting cards to celebrate different special events. We believe that all milestones deserve a simple card of recognition and strive to offer different cards with sweet messages for you! Our greeting card collection features bilingual options, with English and Spanish designs.
Alongside classic birthday cards with elegant illustrations, you can find cards decorated with pop-up elements, such as the "It's Your Big Day Pop-Up Card" with a pink 3D bubble gum sphere and the "Hummingbird Pop-Up Greeting Card" with delicate laser-cut and pop-up flowers and hummingbirds.
These cards can be bought on their own or added as a package to our gift-wrapping services. As a small gift boutique, we aim to make our services an experience rather than just a transaction - helping and working with you to ensure the best gift possible.
This means that you are assisted by a specialist who helps you pick out the right card for the right gift with the right gift wrapper. That said, you can also bring your own gifts and have them wrapped in the store. Pricing usually is based on the size of the package and any other additional features, such as the intricacy of the ribbon or how heavy the box is.
Unsure of what you want your gift to look like? No problem! That's why we're here. Just let us know your basic concept and we'll handle the rest.
Walk-in guests are accommodated, but we encourage you to schedule an appointment, especially during the holidays, when there may be a lot of bookings. Call us at 817-377-3558 to verify if same-day service is possible.
We're also so excited to announce that we will be having pick-up and delivery options soon. This is to serve more clients around the state, especially those who want a more convenient option for their gifts.
Can't wait to wrap your gifts now? Our store was built on the belief that feelings of love and kindness are expressed better with a well-thought-out gift.
Show your love with the right gifts. Go to https://properlywrapped.com so you can learn more.
Prim & Proper | Properly Wrapped
3550 W 7th St, Fort Worth, TX 76107
817-377-3558