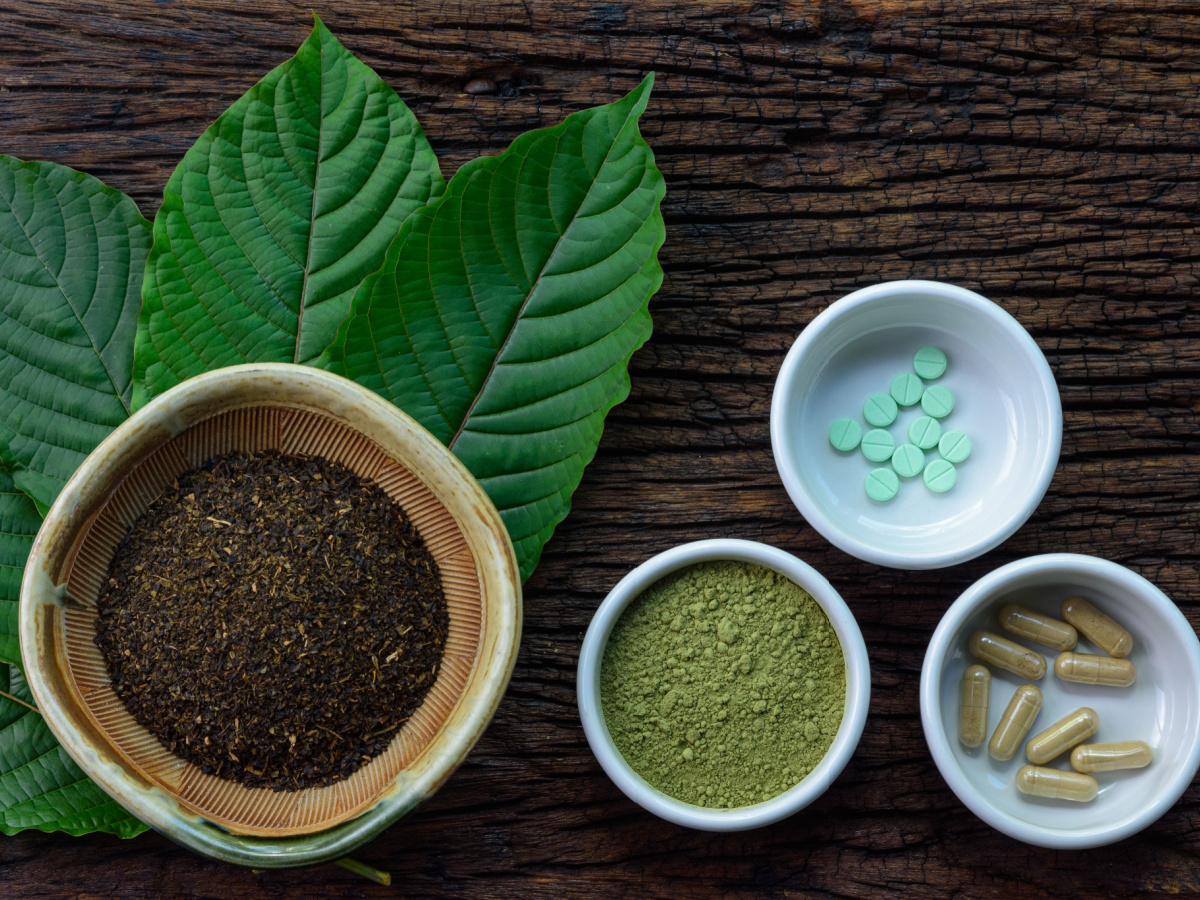 As kratom use in the US rises, so too does abuse and dependency on the drug.
Derived from a tropical tree and often considered herbal supplements, kratom products are commonly used as pain relievers, energy boosters, and to treat opioid withdrawal symptoms. However, not all plants are harmless!
Kratom produces opioid-like effects making its addiction potential high when used frequently. There are also serious health risks when kratom is taken in high doses.
If you're concerned that you or someone close is dependent on kratom, check out this addiction recovery site's guide now!
It contains all you need to know about kratom, its effect on the body, side effects, addiction signs, withdrawal, and kratom addiction treatment options.
The guide will help you understand the dependency cycle and will explain the types of intervention methods available to you. A 24-hour hotline is provided to offer you support and connect you to the best rehab program for your needs. You can also get free insurance verification!
According to a Frontiers study, it is estimated that there are 1-3 million kratom users in America. Derived from a tropical evergreen tree in Southeast Asia, kratom (Mitragyna Speciosa) produces both sedative and stimulant effects. In the US, it is typically used to self-treat pain and digestive complaints and ease the symptoms of opioid withdrawal. It is also taken recreationally.
Find Addiction Rehabs (FAR) notes that kratom is widely misunderstood. The guide states: "Because it is typically marketed as an herbal product, most people are not aware of the possibility that they can develop a kratom dependency by using it. Furthermore, kratom is not popularly recognized as posing a risk of substance abuse."
FAR's guide describes how regular kratom use can lead to addiction, and those forms of kratom withdrawal symptoms are often experienced when usage is ceased. These include nausea, digestive upsets, fever, insomnia, agitation, and more severe physical and psychological symptoms in some cases. For more, visit
The rehab directory site explains that addiction recovery is difficult for individuals to undertake alone. It advises substance users to seek professional, structured treatment to overcome their addiction safely and successfully.
FAR delineates 3 rehab types, including medically supervised detox to manage intense withdrawal periods. Additional inpatient treatment options involve residential care with access to supportive therapies. Outpatient recovery programs include medical support and access to skills training and support groups.
Comprising recovering individuals, and medical and support staff, Find Addiction Rehabs offers a wide range of information resources on substance misuse and addiction recovery treatment including state-by-state guides. The team provides a 24/7 support hotline for those living with addiction and connects them to detox and rehab facilities throughout the US.
A spokesperson for the company said: "Beyond a simple directory of treatment centers themselves, we seek to provide a single source for all the vital issues related to addictive disorders and behaviors, as well as the current (and evolving) best practices for recovery from these conditions."
FAR (877-790-6751) is the resource hub you need for all things related to kratom addiction and kratom rehab.
To get help from people who really know their stuff, visit https://findaddictionrehabs.com/kratom-addiction/rehab