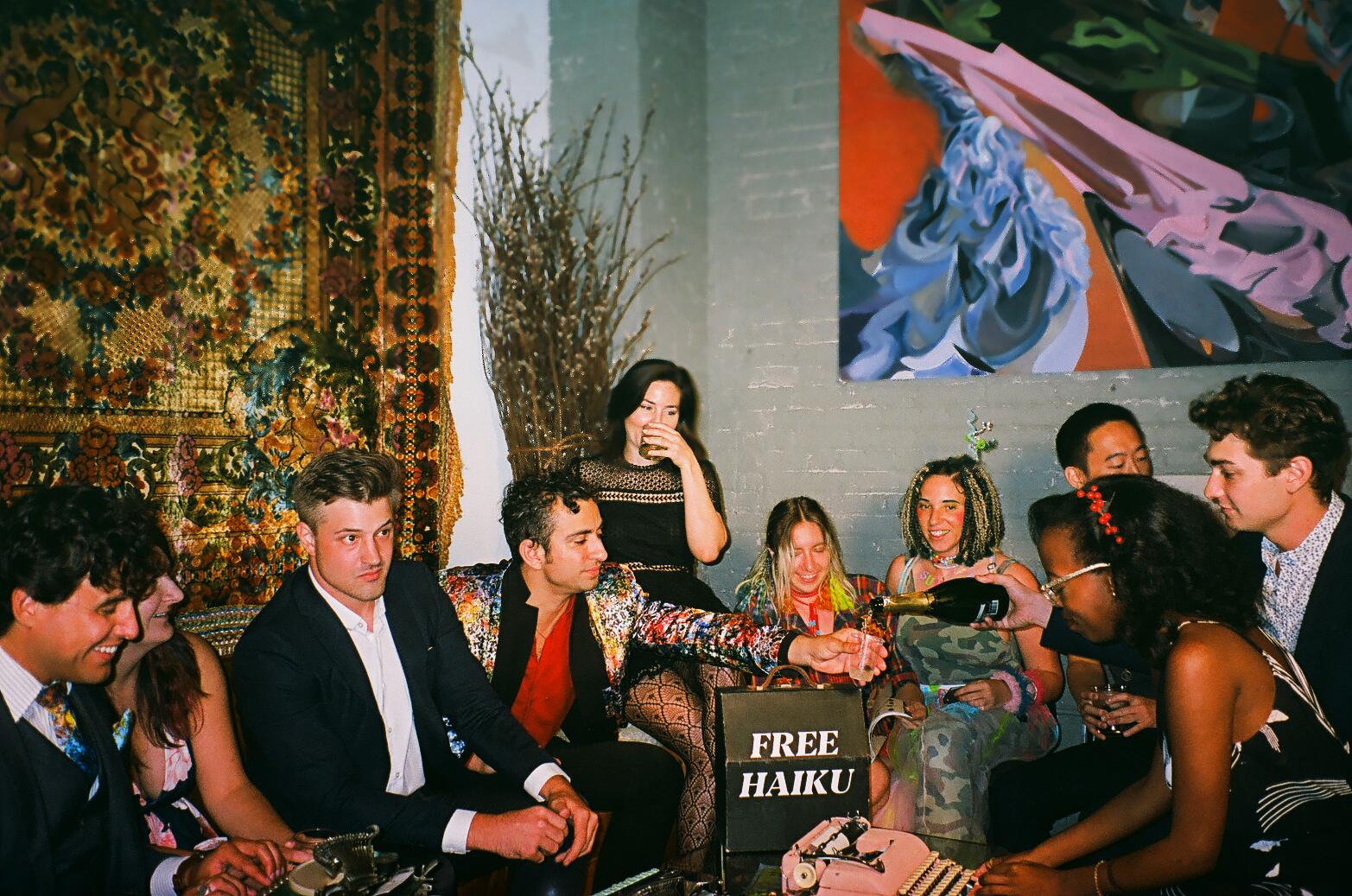 Move over photo booths! These performance poets provide the most original and refreshing haiku entertainment and gifts for your event guests that will last a lifetime!
The wordsmiths will arrive at your event in their smartest attire with a vintage typewriter and a sign that reads Free Haiku. Your guests can visit the verse-makers to receive a free, personalized poem on their chosen topic!
Eventgoers will be dazzled by the poets' conjuring and go home with the most memorable wedding favors or event souvenirs to cherish forever!
Check it out at https://haikuists.com
Haikuists can be booked for weddings, luxury events, holiday parties, fashion shows, conferences, private dinners, launch parties, and much more!
If you're wondering what haiku is – it's a beautiful form of short poetry that originated in Japan. Its traditional structure contains a kireji or cutting word and consists of 3 lines of 5,7 and 5 syllables. The purpose of haiku is to transfer deep meaning or essence in short compression.
The performance poets will craft unique haiku for your guests in under 2 minutes or assist them in writing their own typed guestbook messages. The haiku cards can be pinned to a tree or crafted into string artwork that organically evolves throughout the event. They can also be branded with a stamped company logo or monogram displayed on the back of the card.
Haikuists provide a fun and entertaining activity to help your guests integrate. They make instant souvenirs or wedding favors that evoke lasting memories of your special occasion. The company notes that the gifts are often kept for a lifetime by many and that some guests love them so much that they get them tattooed!
The company's event setup requires 2 chairs and a table for 2 typewriters and signage. The poets wear a formal three-piece suit or dress but they can dress for a theme upon request. Call the company today to discuss your requirements!
Haikuists began over a decade ago when the founders set up a haiku station on Brooklyn Bridge whilst interviewing entrepreneurs for another project. The poetry venture soon gained widespread popularity. Previously called the Haiku Guys & Gals, the company's name evolved to Haikuists.
Their clients have included Google, The Knot, SpaceX, Lululemon, Snapchat, Barnes & Noble, Avametric, Tiffany & Co., IBM, and Hudson Yards. Areas served include New York City, Los Angeles, San Francisco, Austin, and Chicago.
A satisfied customer said: "The Haikuists remind us of the power of words, our desire for love, and the importance of face-to-face communication in our screen-obsessed world."
Haikuists (213-633-7380) provide a photo booth for the soul for events that will never be forgotten!
To get the most meaningful gifts your guests will adore, visit https://haikuists.com