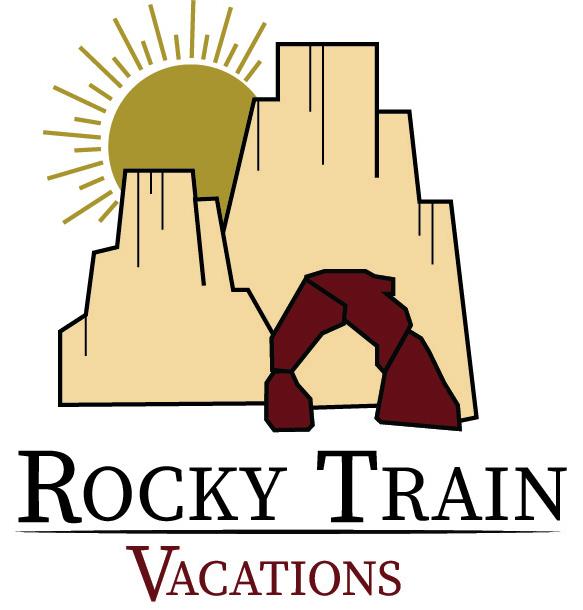 This Rocky Mountaineer sightseeing excursion is the trip you need to tick off your bucket list in 2022!
The 6-Day Red Rocks Explorer - Salt Lake City to Denver takes you on a wonderous, scenic journey in luxurious style!
Step aboard the SilverLeaf train to explore 5 major tourist destinations and countless natural attractions with overnight stays in first-class hotels! Did we mention that hand-crafted cocktails are also included?!
Check it out at https://rockytrain.com/portfolio/red-rocks-explorer-salt-lake-city-eastbound
Your journey begins with a day and night in Salt Lake City. This is followed by a motorcoach or flightseeing transfer to Moab where you're free to explore the incredible sights! Described as the adventure capital of the west, Moab boasts many areas of natural beauty. Highlights include Arches National Park, Island in the Sky, Canyonlands National Park, the Klondike Bluffs Trail, and Sand Flats Recreation Area.
After an overnight stay, your train journey continues through the Utah-Colorado border, passing the Ruby Canyon to Glenwood Springs. It's a photographer's dream! Situated in the Rocky Mountains, the resort city is well known for its mineral hot springs. After a good rest in your luxury hotel, the Rocky Mountaineer will take you past the canyons and Colorado River. It crosses the Continental Divide and arrives in Denver where you spend your final night of accommodation.
The SilverLeaf trains feature custom-designed, glass-domed coaches and oversized windows to enable panoramic views and clear photography. Additional outdoor viewing platforms provide a closer sightseeing experience. You will be served gourmet meals 3 times a day, and treated with craft cocktails prepared by an onboard mixologist.
Baggage and rail station transfers in Moab, Glenwood Springs, and Denver are provided and service hosts will cater to special requests. Upgrades to SilverLeaf Plus can be booked which include exclusive access to a lounge car, an additional meal course, and premium alcoholic beverages. A reverse westbound tour option is also available.
Rocky Train Vacations have provided luxury rail tour experiences throughout the Western United States for over 2 decades. Their excursions with customized itineraries range from 2 to 9-day packages. Other tour options include a stop in Las Vegas, Nevada, and a 9 Day Red Rocks Leisure Tour.
A spokesperson for the company said: "We have 26 years of experience guiding guests through the Rocky Mountains. Red Rocks and Moab hold a special place in our hearts. Come and see why!"
Rocky Train Vacations (+1 888-589-3777) are the rail tour experts you need for the journey of a lifetime!
To take the plunge and book the best getaway today, visit https://rockytrain.com