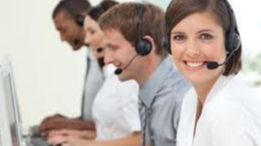 Do you run a podiatry or wound care clinic? Are you looking for a way to expand your business and improve the quality of your medical tech supplies for regenerative procedures? Thanks to NutraCyte, you can now order state-of-the-art Zenith membrane wrap without having to shoulder the upfront costs.
NutraCyte.xyz can provide you with human allograft processed from healthy placental tissue. The membrane wraps contain growth factors, collagen substrates, and extracellular matrix proteins that accelerate the wound-healing process.
Revive your clinic's fortunes with NutraCyte - tissue membrane for the masses without the financial risk. More details at https://www.nutracyte.xyz
NutraCyte's is committed to providing you with turnkey solutions, helping deliver improved patient outcomes by adopting state-of-the-art medical technologies into your business and care models. The company offers you a full suite of medical services from marketing and billing to third-party testing.
According to the ACS Biomaterials Science & Engineering journal, the human amniotic membrane (HAM) is a collagen-based extracellular matrix derived from the placenta. Owing to its biocompatibility, HAM is used in a wide range of medical fields and offers a versatile framework for tissue engineering and regenerative medicine protocols.
NutraCyte's Zenith Amniotic Membrane can be transplanted to provide protection and support native tissue within the body. The regenerative molecules contained within the product aid and speed up the body's natural healing process for a smoother, less painful recovery. Keep your clinic at the cutting edge of medical science.
Zenith can be used to treat foot ulcers, wound ulcers, and venous ulcers. In addition to its wound-healing properties, the amniotic membrane also has anti-inflammatory, anti-bacterial, and anti-fibrotic qualities while its 'immune privilege' status limits the risk of adverse immune reactions. As a NutraCyte customer, you can order the material for just $950 per square meter via a Q code.
NutraCyte.xyz helps you improve your flow of operations and increase revenue generation streams. You don't have to worry about any upfront costs, minimizing any financial risk to your business. All insurance verification is handled by partner CanyonMD as well as billing and any necessary pre-authorization.
About NutraCyte
The company is dedicated to helping physicians deliver better outcomes for their patients, allowing you to focus on your work rather than worry about the logistics of sourcing high-quality materials and losing valuable time on administration.
A spokesperson says, "NutraCyte is focused on providing innovative healthcare solutions to physicians to be able to deliver the best patient care in the most cost-effective and efficient way. We offer state-of-the-art medical solutions that will help to improve patient care."
Interested? Find out more here: https://www.nutracyte.xyz
Watch your practice go from strength to strength with Nutracyte.xyz!