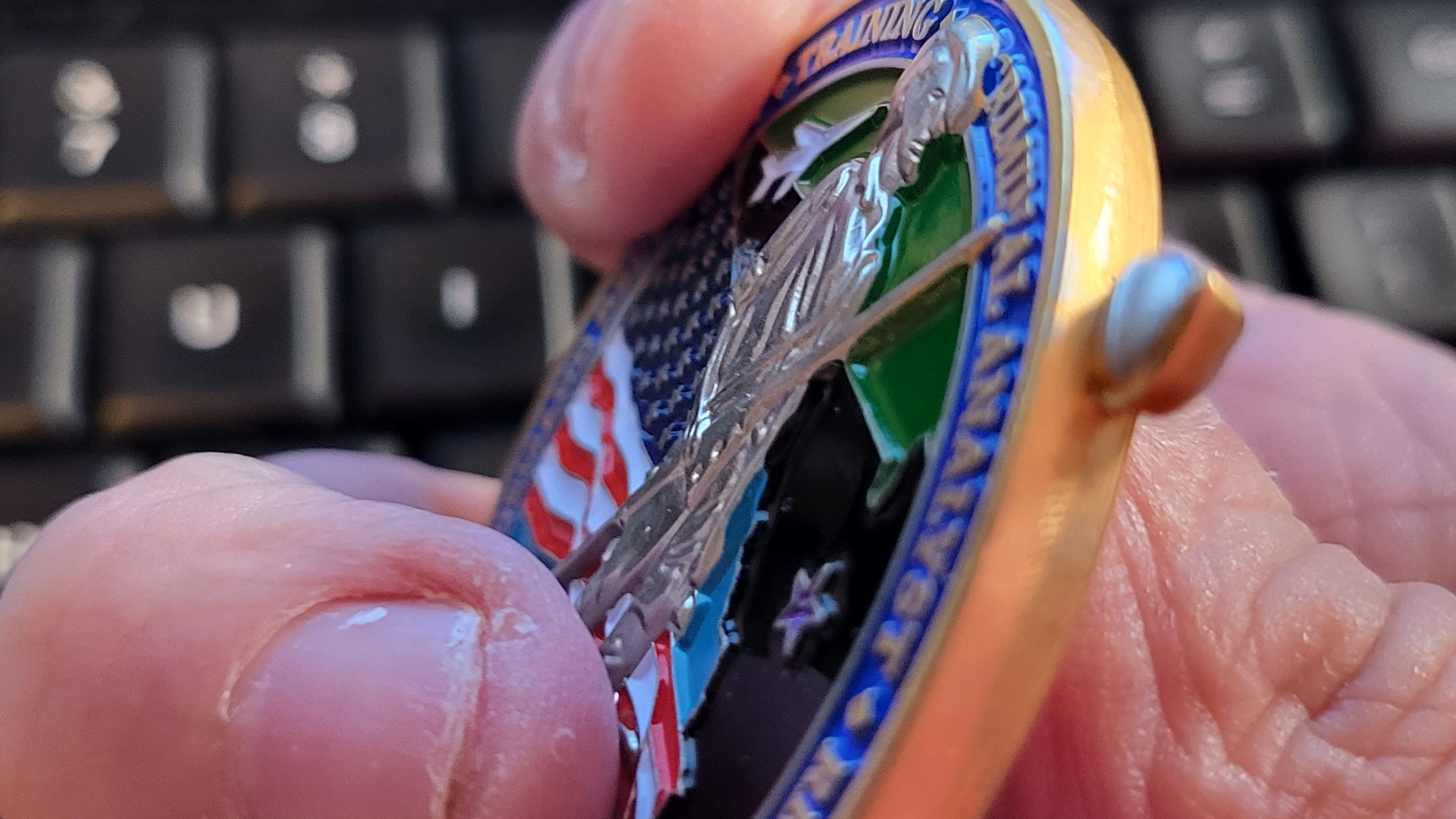 When it comes to business events, it is essential that you stand out in a crowd. Some might say that the best way to do this is to make eye contact and follow best practices in your industry. Others might suggest a more radical choice of font on your business card. However, any truly business-minded individual knows that the only way to make a lasting impact is to break the mold entirely.
That is where Gray Water Ops comes in. They can create for you a bulk run of fully unique, custom challenge coins to distribute at your next event. That isn't all, however, because each coin can also feature NFC-enabled microchips, which you can use for practically any purpose - the only limit is your imagination.
To see some of their past designs, visit https://www.graywaterops.com/nfcchallengecoins
This design service is ideal if you have ever wanted to create more personal merchandise for your customers, members, or shareholders. Gray Water Ops' new tools will allow them to create challenge coins of an even greater degree of quality than was already available through their service, making sure you have the best product possible to put out into the world.
Equipped with Gray Water Ops patented NFC chip integrations, the coins can be programmed to serve a wide range of functions. When passed over a requisite receiver, they can link to customer loyalty programs, exclusive deals, or to your personal sales page.
The microchip embedded in the coin can be used to instantly transmit contact information to nearby devices, making traditional business cards look obsolete by comparison. These challenge coins have the added benefit of novelty as well, making them a more memorable option than a paper card.
The Gray Water Ops design team is able to create custom artwork for these coins based on your requests and for no additional charge. In the past, they have created original designs for a range of different businesses and organizations, including some well-known names like NASCAR.
Their coins feature a central solid brass housing which contains the NFC chip, and which can be plated on both sides with a variety of materials such as enamel and various metals. The company also allows you to select from several edge options including reeded and beveled. Their new equipment means that you can even request that coins be crafted in custom shapes, if you so choose.
As a veteran-owned business, Gray Water Ops adheres to the highest standards of community and quality. They have proudly served the veterans' community for years, and donate a portion of select sales to organizations providing healthcare and other forms of aid to former service members.
For more on Gray Water Ops, visit https://www.bloomberg.com/press-releases/2022-11-22/first-smart-challenge-coin-with-embedded-nfc-chip-patented-by-gray-water-ops
They have received rave reviews across the board, and looking at their product catalog, it is clear why!
If you are interested, you can contact Gray Water Ops for a custom quote. Bulk orders start at 100 coins, with discounts available depending on the size and design of the order.
To see some examples of what they have been able to create in the past, visit https://www.graywaterops.com/nfcchallengecoins