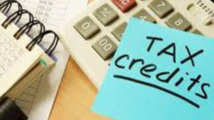 Going green doesn't have to break the bank.
If you're a homeowner considering solar panels, we have some good news for you. The Federal Government is offering a tax credit of up to 30% of the total cost of the system!
To find out if you qualify, try a free home evaluation by the experts at American Green Solar.
You can learn more at https://americagreensolar.com/federal-solar-tax-credit-qualify
American Green Solar can determine if your home qualifies for the credit and offers installation and maintenance services.
The Federal Solar Tax Credit, also known as the solar Investment Tax Credit (ITC), was enacted by the government back in 2006. Since then, the industry has grown by 10,000%. While the cost to install a solar energy system is trending downwards, homeowners can still expect to drop an average of $16,000 on a new system.
The ITC is meant to encourage solar investment on a residential level by offering a tax credit for up to 30% of the system's cost. There are additional state and local incentives available to homeowners as well.
American Green Solar offers services aimed at helping you take advantage of the Federal Solar Tax Credit.
The company provides free solar power cost evaluations and will determine each home's eligibility for solar panel installation. American Green Solar will work with you to maximize the Federal Solar Tax rebate.
Once solar panels are installed, the company provides maintenance and repair services. Many customers experience lower utility costs once the system is installed, and the company notes that solar panels increase property value.
American Green Solar takes pride in outfitting residential and commercial properties with solar panels that provide clean energy and lower utility bills.
A spokesperson for the company said: "We take great pride in providing our home and business clients with only the very best in terms of goods and services. In every installation job we undertake, we use high-quality materials and equipment to guarantee that every component satisfies the demanding standards. In addition, we provide a variety of financing options, making going solar more inexpensive than it has ever been."
You can find more information about the company and the Federal Solar Tax Credit at https://americagreensolar.com/federal-solar-tax-credit-qualify