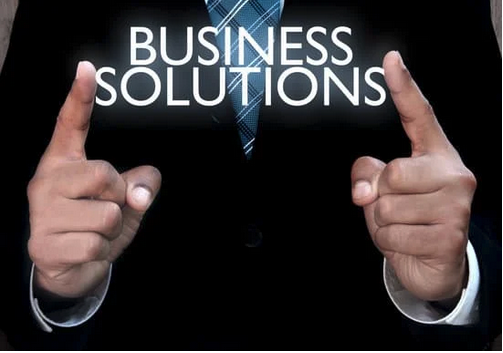 Payment processing represents a significant cost for your business, so a service that eliminates all the fees will be a welcome relief. That's exactly what this system does, and the firm can also help you with automatic invoicing, buy-now-pay-later, and getting access to working capital. It's everything you need to put your business on a solid footing.
Go to https://ourlokal.com for more information.
Our small business community has faced some pretty serious hurdles in the last 2 years, and Our Lokal Payments is fighting to make things easier for business owners just like you. Their credit card processing system automatically adds a small fee to the cardholder, meaning that you get 100% of the sale price.
Just when we thought the worst of the pandemic was over, a new set of economic challenges is being faced in 2022. A recent Goldman Sachs survey showed that 91% of small business owners are facing difficulty in the current economic climate, with 56% stating that the situation has worsened since the beginning of the year. Are you in that boat?
The enhanced solution from Our Lokal Payments aims to remove one significant cost to your business. Traditional payment processing systems impose a transaction fee of between 2.7% and 4%, along with a variety of other costs, such as authorization fees, statements, online access, monthly statements, and more. For small businesses like yours, that all adds up.
In addition to removing transaction fees, Our Lokal Payments has now removed all other fees associated with payment processing. Instead, a small charge is incorporated into your sale amount, and therefore paid by the cardholder. You will receive the funds from each payment the next day, and there are no contractual tie-ins or commitments.
About Our Lokal Payments
Along with payment processing, Our Lokal Payments offers buy-now-pay-later (BNPL) systems, payroll management, automatic invoicing, working capital funding, and a range of content marketing solutions. The firm's suite of business solutions has been designed around the needs of the small business community, with the goal of improving efficiency and increasing sales.
One business owner recently stated: "I wasn't sure in the beginning, but when Our Lokal Payments explained the benefits of their payment processing, I was sold. It's a very simple solution, but it certainly helped me a lot in daily operations, and has also saved money for our company. I highly recommend the services from OLP."
Our Lokal Payments is your one-stop shop for business efficiency improvements.
Speak to the team today. Check out https://ourlokal.com so you can learn more.