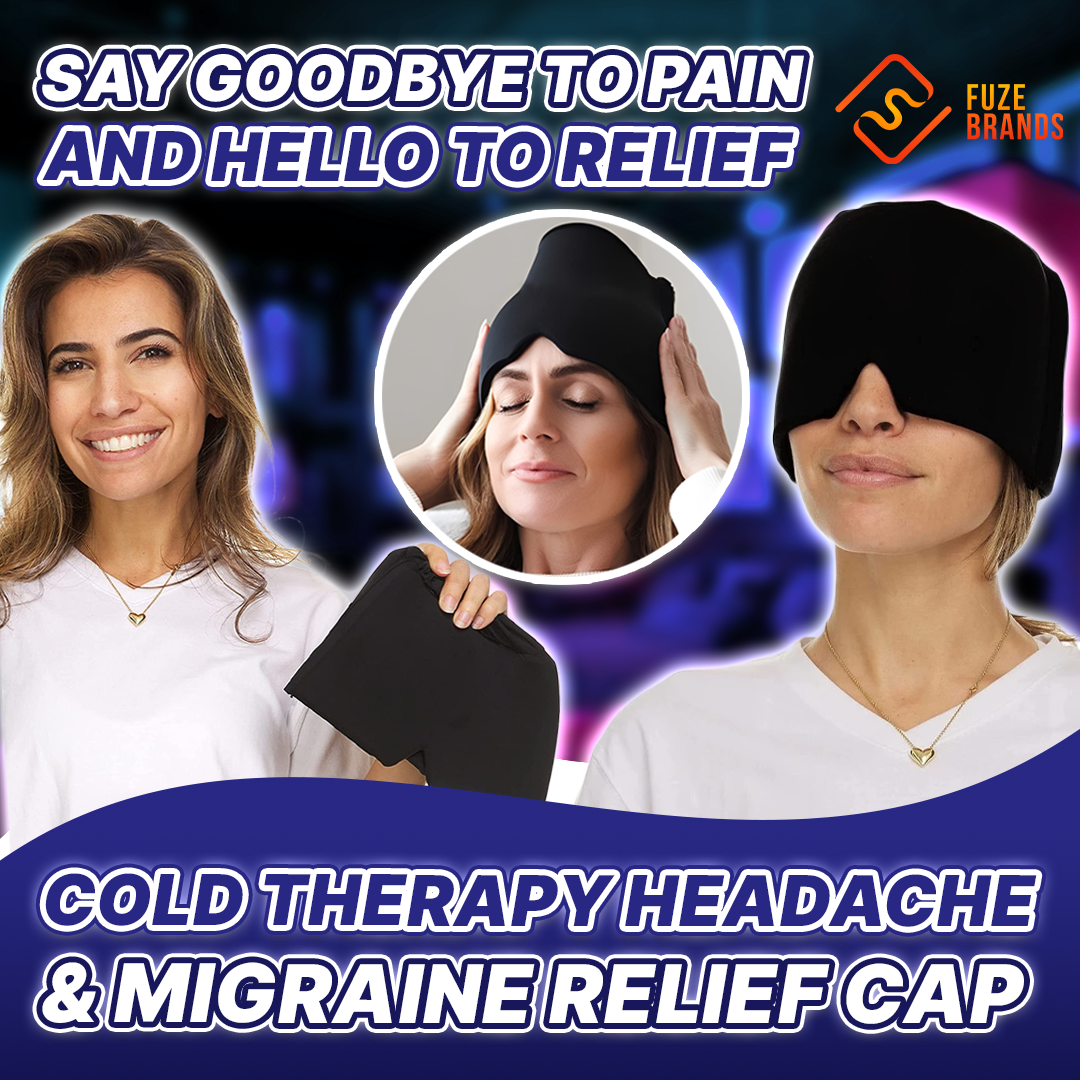 If you are one of the millions of people globally who suffer from uncomfortable and sometimes debilitating headaches or migraines, then the Cold Therapy Headache & Migraine Relief Cap by Fuze Brands can offer you the relief you need.
This Florida-based company, which specializes in offering unusual products to customers worldwide, has launched the cap to provide pain alleviation for headache and migraine sufferers within the US and beyond.
Find out more about this ground-breaking product at: https://bit.ly/3GhBhmC
It is estimated that 52% of the world's population suffers from cluster, sinus, and tension headaches annually. However, most headaches are commonly caused by factors such as alcohol consumption, eating foods containing nitrates, fatigue, weather changes, poor posture, seasonal changes, hunger, and stress.
Furthermore, one billion people are plagued by migraines, characterized by episodic attacks that can cause moderate to severe head pain, nausea, and light sensitivity. Migraine triggers include hormonal shifts, allergies, changes in weather, stress, food, smells, exhaustion, family history, and genetics.
The Cold Therapy Headache & Migraine Relief Cap is made from a soft, cushioning fabric that gently targets your head's pressure points. The one-size-fits-all cap is stretchable, and form-fitting, and shields your eyes to counter light sensitivity.
The cap also contains a medical grade, non-toxic, and odor-free gel which you can cool in the freezer for an hour or heat in warm water or the microwave. This provides dual hot and cold therapy which can soothe your head pain.
Heat therapy can reduce the pain of your headache or migraine by relaxing tense muscles, whilst cold therapy has an analgesic effect by numbing and dulling head pain.
The product works on migraines, neck pain and cluster, sinus, and tension headaches. It is comfortable to wear, available in a variety of colors, can be delivered worldwide, and has a 3-month, 100% satisfaction guaranteed. Orders can also be serviced by the following day, and you can enjoy courtesy shipping.
About Fuze Brands
Founded in 2016 by Jon Davis Smith, Fuze Brands is dedicated to providing unique products and dependable service. This Miami-based company began as a home-office start-up and has grown to employ 25 people and become a multi-million dollar generating business, with a global customer base.
A satisfied client said: "An excellent product. It did help speed up the healing and made the migraine go away much quicker than normal."
Go to https://bit.ly/3GhBhmC and discover a potent product that will tackle your headache and migraine pain head-on!