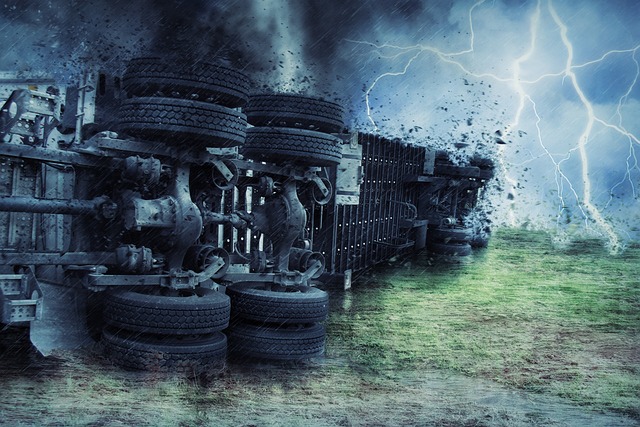 If you or a loved one is involved in a truck accident, you may be wondering what your legal options are and whether you are eligible for compensation.
Justice Guardians Germantown will help you understand your legal rights and the available channels to seek compensation. They offer free, no-obligation case reviews and 24/7 consultations.
The Germantown personal injury attorneys will negotiate with the at-fault party's insurer on your behalf to recover maximum compensation for your damages.
According to the Pennsylvania Department of Transportation, as many as 7,832 heavy truck-related crashes occurred in 2021, leading to 156 fatalities.
With these sobering statistics in mind, Justice Guardians Germantown is prepared to fight for commercial vehicle accident victims to secure a fair settlement that covers past and future medical expenses and lost wages, as well as damages for the physical and emotional pain they suffered.
Visit https://justiceguardians.com/truck-accidents for additional information.
Although trucking companies are well insured, in Justice Guardians Germantown's experience, the big insurance companies that underwrite these policies tend to undercut or minimize the amount they will pay out to you.
As such, it is of critical importance that you hire attorneys with extensive experience in these kinds of cases. Justice Guardians Germantown has helped many victims of traffic accidents secure financial compensation for their injuries and losses.
Once you hire them, the legal team will conduct their own investigations and gather evidence from eyewitnesses, police reports, and medical reports, to bolster the claim. They will seek the opinions of expert witnesses, where applicable, and will leverage aggressive legal strategies to assert your case in front of a judge or jury.
Besides representing clients in truck accident claims, the attorneys offer legal support for slip and fall, pedestrian accidents, auto crashes, medical malpractice, and workers' compensation claims.
Justice Guardians Germantown's services are based on a contingency fee arrangement, meaning the attorneys only earn a legal fee when the claim is successful and you are awarded compensation.
A satisfied client said, "After getting in a car accident along Route 1 – a work truck hit me, I knew I needed a lawyer experienced in similar matters. The team at Justice Guardians was helpful in the lawsuit. I highly recommend their services if you need a lawyer."
In a truck accident, what could have been a minor bender fender with other vehicles could cause serious injuries or even death. Get the legal support you deserve following a big rig accident.
Need more info? Visit https://justiceguardians.com/pa/germantown-philadelphia