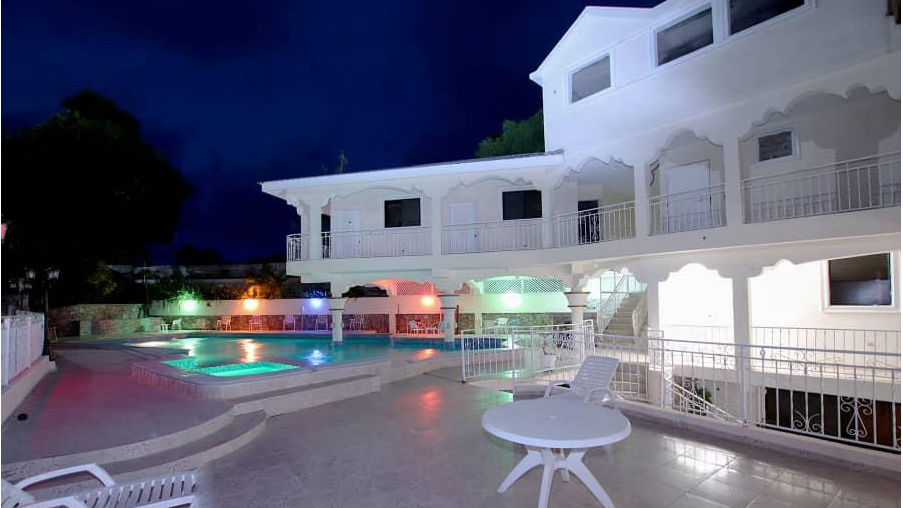 If you're dreaming of exploring Cap-Haitien's rich culture and history, natural beauty, tropical weather, idyllic beaches, and delicious food, you need to put your traveler's roots down at the best hotel the city has to offer!
Take your pick from immaculate two-bedroom suites, deluxe double or queen rooms with private baths, stunning balcony views, free Wi-Fi, air con, and all the comfort and amenities you could wish for!
Whether you're a solo traveler, couple, or family of any size, this top-rated, customer-driven hotel will make you feel right at home!
Check it all out at https://www.residenceroyalehotel.com/cap-haitien/hotel-near-airport
The hotel's prime location is both close to Cap-Haitian and Okap airports and within walking distance of Cathedral Square's central hub. It provides an oasis of tranquility away from the hustle and bustle, yet you'll still be able to access the city's hottest tourist attractions with ease. (And you won't have to deal with those 'are we nearly there yet?' on repeat airport transfers!)
Did I mention that the Residence Royale Hotel has an all-season outdoor pool, pool bar, sun terrace, garden, secure parking lot, and restaurant and dining services that will ignite your appetite like never before?
What's more, if you're a driver that wants to explore Cap-Haitian with your own set of wheels but doesn't fancy dragging your own car on a plane, the hotel has a proprietary rent-a-car service!
"You'll see Haiti in a new light once you spend a few nights with us; we can promise you that," a company spokesperson said. "Whether it's the local cuisine or the tourist attractions, you'll learn to love Haiti just like we do."
Nearby attractions include the Our Lady of the Assumption Cathedral which is considered central to the city's rich history. Cathedral square lies opposite, housing a statue of Haiti's first independent ruler Jean-Jacques Dessalines. The Heros de Vertieres monument and Danthor's Cauldron Apothecary - for those with an interest in spiritual supplies, are within easy reach.
Residence Royale Hotel's restaurant provides breakfast, brunch, lunch, and dinner services together with a cocktail hour. The diverse cuisine includes Cajan/Creole, Caribbean, international (French and American), grill, barbeque, and a la carte dishes. Several well-regarded restaurants are within walking distance for those who prefer to dine out.
Other services include a tour desk, 24-hour front desk, concierge, airport shuttle service, daily housekeeping, laundry, and much more. The warm and welcoming hotel staff speaks both Haitian and English.
Residence Royale Hotel is located on Route Mont-Joli, Carenage, and is contactable 24/7. The staff aims to keep guests entertained throughout their stay and provide advice on the best places to visit.
A satisfied guest said: "The staff and owners are so kind. The comfort of the rooms is perfect in every way. The environment is so peaceful. The catering is delicious - whether it is the breakfast service or meals in the restaurant. My friends and I loved it and hope to be back again."
For the best location and facilities and the most beautifully designed guest experiences, book your stay at the Residence Royale Hotel (509-2230-1316) today!
For more visit https://www.residenceroyalehotel.com/cap-haitien/hotel-near-airport