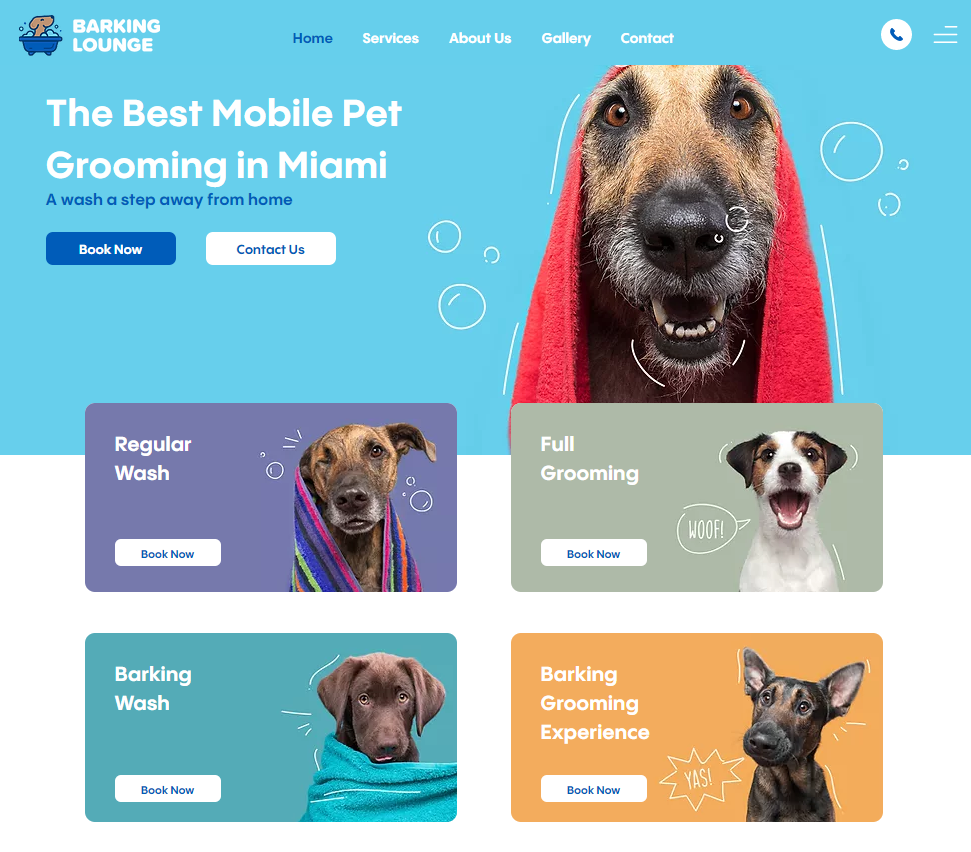 The Barking Lounge understands that every dog is unique and has specific grooming needs. That's why they offer four tiers of grooming services to cater to your pup's needs.
Go to https://www.thebarkingloungespa.com for more information.
Their Regular Wash is perfect for a quick clean-up, while their Full Grooming includes a thorough shampoo, nail trimming, ear cleaning, sanitary cleaning, and even paw rounding. For the ultimate pampering experience, try their Barking Wash or Barking Grooming Experience, which includes all of the above and more.
But that's not all! At The Barking Lounge, they also offer additional services to make your pup look and feel their best. From dematting (charged hourly) and nail grinding to teeth brushing and flea and tick treatment, they've got you covered. And for dogs with sensitive skin, they even offer hypoallergenic shampoo options.
The spa's experienced groomers are dedicated to providing the best care for your furry friend and will work with you to create a personalized grooming plan that fits your pup's needs. Plus, their mobile services make it easy for them to come to you, saving you the hassle of transportation.
This innovative company streamlines the mobile pet grooming experience so you can take care of other items on your to-do list (or enjoy some much-needed free time). Simply call or email The Barking Lounge to make your appointment and their mobile dog groomers will come to you, whether you're in Coral Gables, Wynwood, Pinecrest, or surrounding areas.
The Barking Lounge is a mobile pet grooming spa owned and run by pet owners who noted a lack of self-service grooming options in their local area. The organization is committed to washing and grooming pets in a safe and clean environment from the comfort and convenience of clients' own front doors.
A satisfied customer said, "My doggies were having a little anxiety and the groomers really helped calm them down right from the start. One of my dogs also has allergies and she got a medicated bath and everything. They were nothing but professional and took care of my pets so well. They definitely have a loyal customer now!"
So why wait? Book your pup's appointment at https://www.thebarkingloungespa.com and give them the royal treatment they deserve!