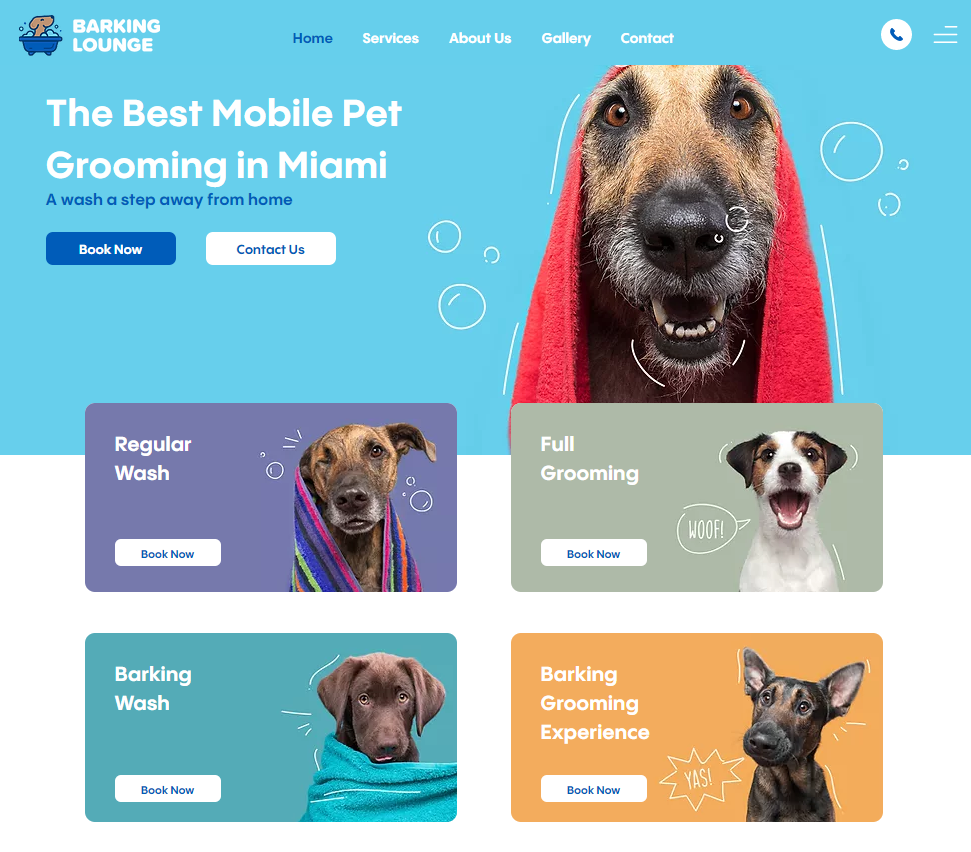 Show your pet how much you love them by booking a luxury grooming and spa appointment - The Barking Lounge will give your dog the professional treatment it deserves!
The pet grooming and spa company can offer you seasonal services, such as flea treatments and de-shedding that minimizes pet dander in the home.
Book an appointment by visiting https://www.thebarkingloungespa.com
You can now arrange to have Barking Lounge's mobile van come to your home in Doral, Brickell, Kendall, Hialeah, Miami, Miami Beach, Sweetwater, or Pembroke Pines.
Your animals will be washed and groomed in the company's fully-equipped van, which has been designed to create a safe and clean environment - ideal if you have anxious or senior pets.
During the process, The Barking Lounge's experts take careful measures to ensure your pets are comfortable and relaxed in order to cause minimal stress to them. The team has extensive grooming experience and recognizes the importance of regular care as part of maintaining your pets' coats throughout the year as they go through their natural shedding cycles. Moreover, the groomers believe that scheduling routine appointments makes it easier to identify changes in your pet's coat, ears, teeth, and nails, which can be indicators of their health status.
The Barking Lounge's service options range from the 'Regular Wash' to the luxury 'Barking Grooming Experience', which includes shampooing, washing, and drying, in addition to cleaning the ears and rounding the paws. The mobile groomers will also express your pets' glands, clean their sanitary areas, and trim their nails.
The company has a selection of care add-ons including more intensive grooming services such as de-matting, teeth brushing, nail grinding, flea and tick treatments, and deep dental cleaning. They will use hypoallergenic shampoos if your pet has allergies or skin sensitivities and can provide aesthetic care options such as pet-safe nail polish.
About The Barking Lounge
The locally owned and operated company was founded by dog lovers who wanted to ensure that you can access high-quality pet care services without having to ferry your pets around in Miami traffic. You can peruse 5-star reviews and a photo gallery of professionally groomed dogs on the mobile groomers' website.
A satisfied customer said, "We had a great experience. I called in the morning and the Barking Lounge Spa was at my house by noon! The cut and style were very cute and well done on our Golden-doodle."
The Barking Lounge offers at-home dog grooming appointments throughout Miami-Dade and Broward counties - schedule one today by calling +1-786-282-4212!
Discover the full range of services at https://www.thebarkingloungespa.com