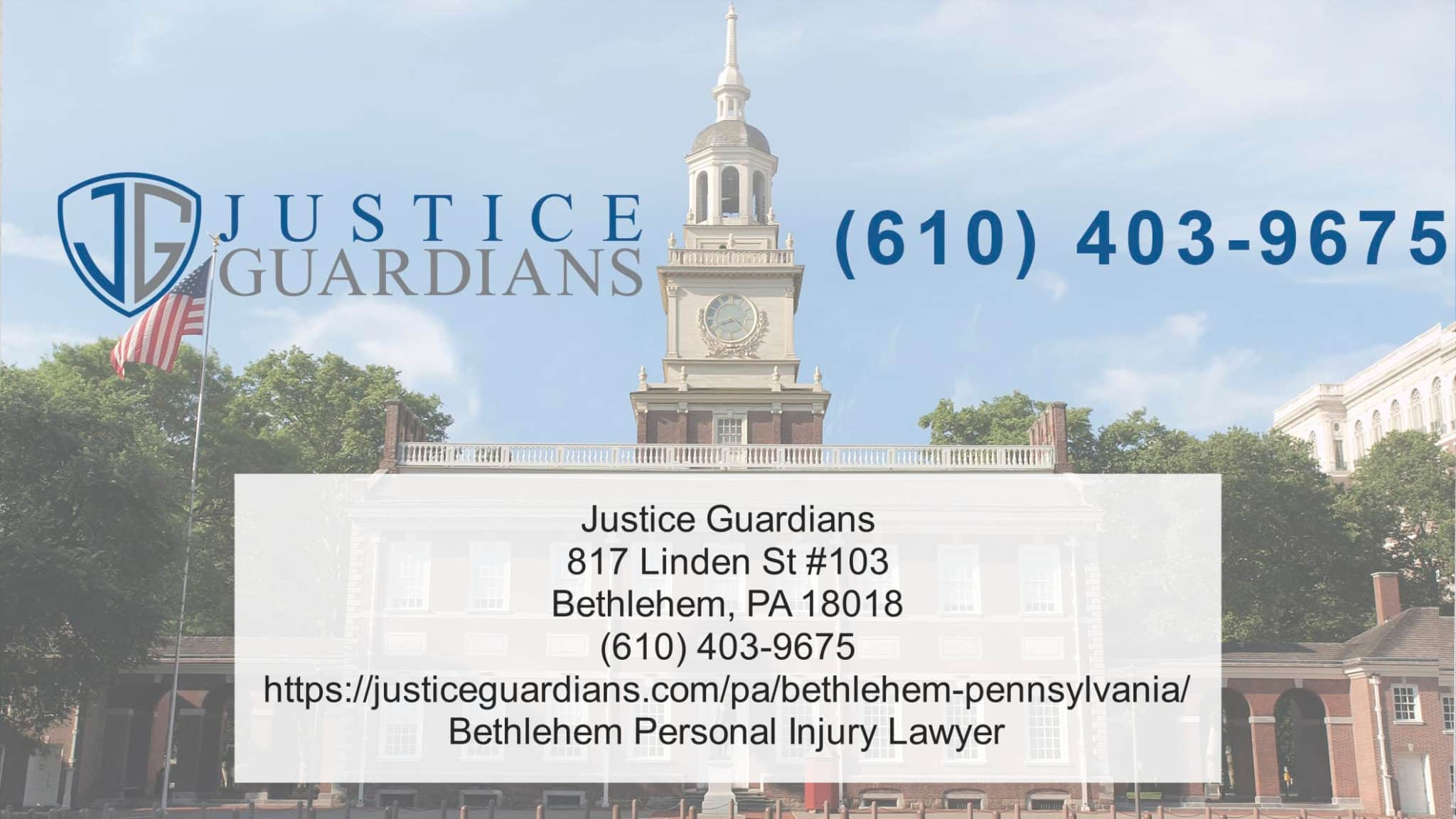 Are you involved in a workplace accident and wondering what your legal options are? The Bethlehem, PA workers' compensation attorneys at Justice Guardians are just a call away.
The lawyers are available 24/7 to provide legal advice on the best way forward to seek compensation for your injuries. The legal team will assist you in preparing your claim and filing it in a timely manner to avoid denial.
Visit https://justiceguardians.com/workers-compensation for additional details.
As part of their service, the attorneys at Justice Guardians Bethlehem offer free case reviews, along with a no-win, no-fee policy that allows you receive the legal support you need without worrying about attorney fees.
"Worker's compensation claims can be complicated. An attorney can avoid the mistakes that often result in rejected or reduced claims." David Petrone, Esq., the lead lawyer at Justice Guardians, stated on their website.
The legal team understands what insurance adjusters look for when reviewing claims and the common excuses for denials. They have extensive experience in these kinds of cases and will help you gather the paperwork needed to support your claim.
Justice Guardians will fight on your behalf to secure the compensation that covers the medical costs of your work-related injuries and, where applicable, a percentage of the lost wages.
In the event the claim is denied, the attorneys can pursue an appeal to overturn the denial. The legal team is prepared to defend you before the Workers' Compensation Board until justice is done.
Further, the work accident lawyers will inform you about other legal claims you can make to get compensation. For instance, if the injury is the result of a third party's negligence or defective equipment, the personal injury lawyers will guide you in suing the at-fault party or manufacturer. The lawsuit is independent of the workers' compensation claim, and as the lawyers explained, both can be filed simultaneously.
A satisfied client said, "Being in an accident is frightening since you don't know what to do or where to go next. Thankfully, I put my faith in Justice Guardians. The legal team worked hard night and day on my injury lawsuit, which ended with a great settlement to cover all the accident expenses. I highly recommend them."
It's bad enough that you're injured on the job, you don't have to bear the full cost of your treatment nor suffer financial hardship because of lost wages. Let these workers comp attorneys help you secure fair compensation.
Call 866-918-5292 to speak with a lawyer for free or visit https://justiceguardians.com/pa/bethlehem-pennsylvania for more details.