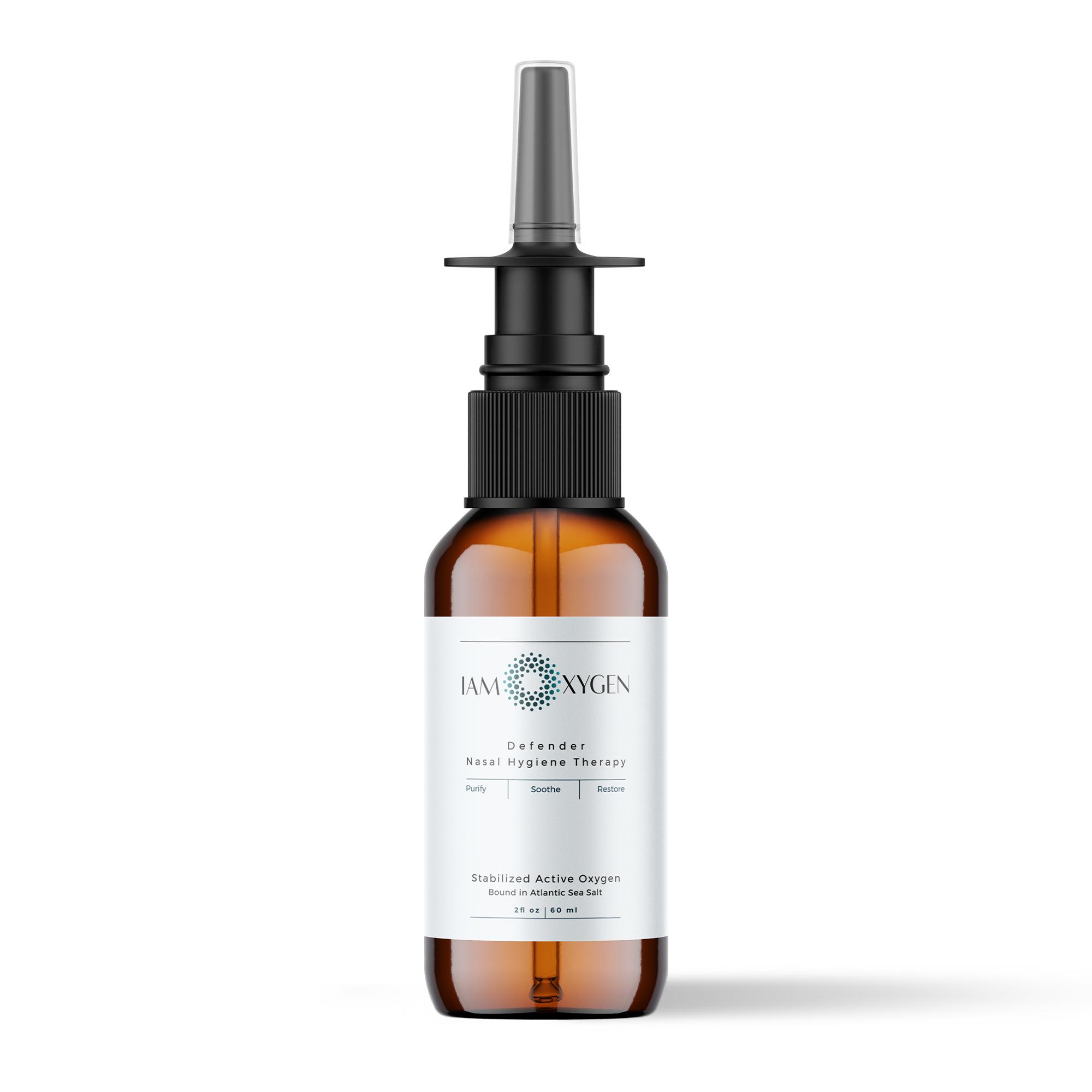 Discover the power of concentrated active oxygen with Defender Oxygen Spray! Tackle your kids' chronic sniffles and protect them from debris buildup and adhesion of foreign bodies that may have disease-causing germs with Iamoxygen's daily hygiene spray!
Containing bio-available stabilized active oxygen it's safe and gentle enough for children of any age, you can use the spray for cleansing your children's nasal tissues before and after attending school, or at times when they are most likely to come into contact with toxins, allergens, and pollutants.
Add the spray to your childcare routine by visiting https://iamoxygen.com/product/defender-nasal-hygiene-therapy
Alongside bioavailable liquid oxygen, the formula is infused with zinc and selenium, two trace minerals that are known to support immune function and help the body combat bacterial replication. Iamoxygen recommends delivering a couple sprays into each nostril, morning and night, for optimal effect.
Defender Nasal Hygiene spray is a 100% organic spray that can aid to reduce excess mucus, as well as soothe irritation or inflammation.
Iamoxygen champions the use of natural ingredients and ethical business practices. The company has formulated the Defender spray based on research into how delivering daily doses of purified oxygen into the nasal cavities can dispel dust and create a hyper-oxygenated environment that is known to destroy anaerobic, illness-causing toxins. In combination with minerals that improves the health of the nasal microbiome, the spray may reduce the spread of pathogens and rejuvenates the mucus membranes that form the first line of defense against disease.
Free from hydrogen peroxide and other synthetic chemicals, the spray is safe to administer to your children to support their nasal hygiene throughout the school day.
Iamoxygen believes that daily nasal hygiene should be equally as important for children as hand-washing and teeth-brushing, particularly if you live in a city where pollution levels are high. Equally, if your kid attends school in a rural area or spends time around pets, they can benefit from the spray's cleansing properties as well, as it can dispel allergen particles that collect inside the nostrils and cause irritation.
Producing its entire range of oxygen therapy products in a US-based GMP facility, Iamoxygen is committed to offering sprays and infusions utilizing organically sourced formulas to those that care about the health of their children and of the environment. By fully replacing packaging and containers with minimal plastics, the brand is making strides toward becoming a plastic-free brand, with a projected completion date of 2025.
Iamoxygen has made at-home oxygen therapies safe and convenient for people of all ages - start teaching your kids daily nasal hygiene routines with the Defender nose spray!
Browse the full range of products by visiting http://iamoxygen.com