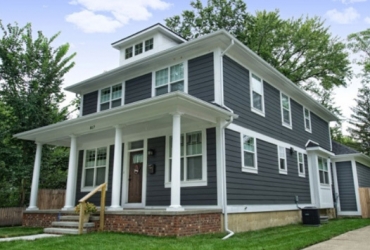 If you're having no luck finding your dream home on the property market, why not build your own? Bring your vision to life with Trademark Building Company!
The company provides expertise in design planning and building solutions to help turn your property ideas into an attainable reality. The company serves residents of Troy, Bloomfield, Birmingham, Ferndale, and the surrounding areas.
Hit the mark with Trademark Building Company's design planning for the modern family. More details at https://www.trademarkbuildingmichigan.com/custom-home-builder-in-troy.html
Are you seeking a unique and personalized home? Design planning from the Trademark Building Company allows customers to talk directly to the contractors and tradespeople before and during the construction process.
According to a report by The Oakland Press, more single-family homes are being built in Michigan now than at any point in the last 14 years. While supply chains and materials have been compromised by the pandemic, more families are seeing the financial sense in building their own properties rather than entering the buying and selling market at such an uncertain time.
Trademark Building Company engineers are all fully licensed experts in the field, offering you superior craftsmanship and attention to detail in all design and construction projects. Custom builds allow you to have input into every aspect of their project from the foundations to the roofing materials.
You can choose from a comprehensive range of styles and architectural approaches, giving shape and style to ideas no matter how simple or complex they might be. Trademark Building Company tradespeople return to completed projects after a year to inspect and repair any issues that may have emerged with drywall pops and paintwork.
About Trademark Building Company, Inc.
The company is owned by the McGuckin family. They set up the renowned G&M Gutter company in 1951, providing exterior services to builders and homeowners across Southeast Michigan. Trademark Building Company is the family's latest business venture.
A spokesperson says, "When you work with the McGuckins, you can expect to work with professionals who are established in the construction industry. They do the job right and ensure that each new home is unique."
Trademark Building Company is making custom home building accessible and affordable for the people of Troy and beyond.
Give your family the home they deserve. Find out more here: https://www.dailymoss.com/find-the-best-design-build-contractors-at-this-troy-mi-construction-company/
Your dream home is within your reach with Trademark Building Company!