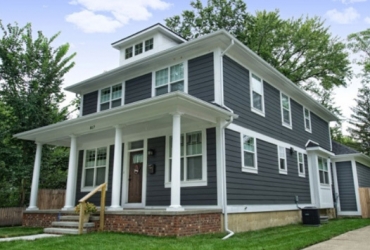 Your home should be your safe place - want to design and build custom properties in Troy with YOU in mind? Call on Trademark Building Company today!
That's right - Trademark Building Company is here to help you build disability-friendly homes with interior and exterior features that can accommodate your specific needs.
Click https://www.trademarkbuildingmichigan.com now!
The team is able to design and construct residential properties with wheelchair accessibility and other personalized plans. Trademark Building Company extends its assistance in building single-floor houses as well as those with ramps and other elements for easier mobility within your new home.
These options are part of the company's expansive custom home-building program, aimed at bringing detailed property blueprints to life either from scratch or through retrofitting. As such, its team is equipped to map out and install any structural aspects you desire - ranging from high ceilings to open floor plans, accessible bathtubs, and more.
"Trademark custom homes are always ahead when it comes to choosing the latest trends for home interiors and exteriors," says a company spokesperson. "Our team keeps raising the standard of new home buildings in the city of Troy - and our home design service opens up an entirely new world of customization."
Accordingly, Trademark Building Company points to the consistent quality of its chosen products for implementation in all facets of building construction. Extending to luxury interior and exterior models, its services offer you access to a versatile range of themes in keeping with modern and traditional aesthetic preferences.
The team's process involves extensive collaboration, enabling you to remain communicative about your design requirements. What's more, Trademark Building Company brings you a variety of trending home styles alongside regular repair and maintenance visits by qualified technicians.
In the words of one prior customer: "We worked with Trademark to build our new house, and the entire process was great. Tony and his team took the time to make sure they understood what we were looking for in all aspects of the project, and our new home turned out better than we could have imagined. I'd strongly recommend considering Trademark for any project."
Trademark Building Company offers you online contact options for service inquiries and appointment scheduling - you can also call them over the phone to get started with ease!
Build your home exactly the way you want it - the experts at Trademark Building Company are happy to help.
If you're in the Troy area, visit https://www.trademarkbuildingmichigan.com to learn more about Trademark Building Company and the best custom home services for you!