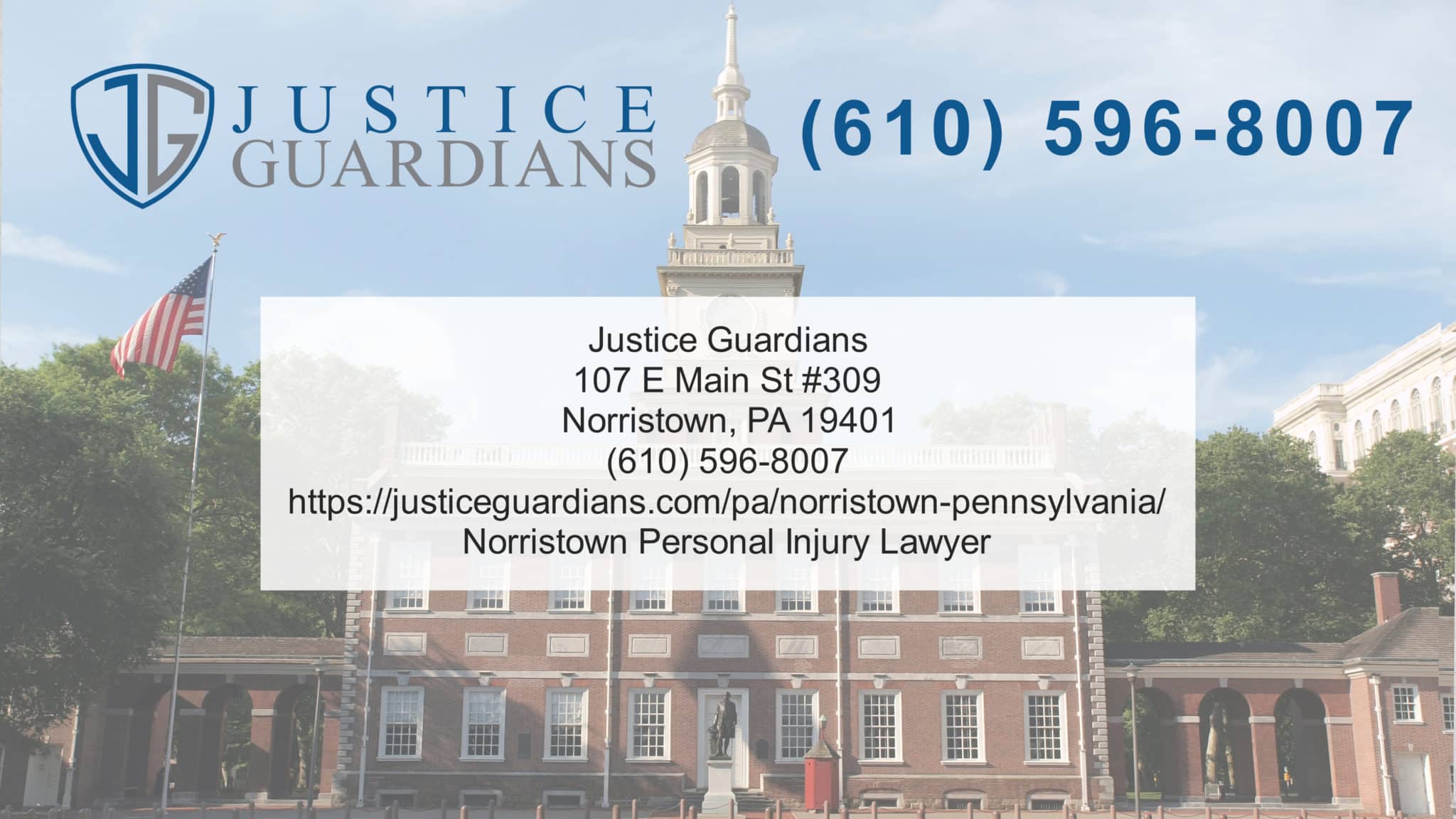 A denial may feel like a betrayal and the end of the road to getting compensated for your work-related injuries.
But, most times, with the help of skilled workers' compensation lawyers, you can get your claim approved and receive the compensation you're entailed to.
Justice Guardians offer legal support to individuals whose workplace accident claims are denied. They have a 24/7 hotline you can use to contact them regarding your case.
The Norristown, PA workers' compensation attorneys offer free consultations along with a no-win, no-fee policy, so you can focus on recovering instead of worrying about lawyers' fees.
Click on https://justiceguardians.com/workers-compensation to find more details.
As part of their service, the lawyers at Justice Guardians will collect all the relevant information needed to support your claim in addition to representing you in front of the Workers' Compensation Board.
Justice Guardians have decades of experience handling these types of claims. While each case may be different, the team understands how insurance adjusters think and will help you navigate the legal process to achieve a favorable outcome.
The attorneys strive for a quick out-of-court settlement. At the same time, they prepare each case as though it will go to trial.
They can handle different work-related injury claims, including damages from construction, forklift, and scaffolding accidents; asbestos exposure; and back, spinal, brain, and burn injuries.
The personal injury law firm considers the economic and non-economic losses and damages you may have sustained because of your work injury when preparing the compensation amount. They will file a compensation claim that covers the medical costs and a fraction of the lost income.
Further, the lawyers will point out other legal claims besides the workers' compensation claim you can make to secure more compensation. In the event the injuries were due to a third party's negligence or defective equipment, the attorneys will guide you in filing a lawsuit against the at-fault party.
"It can be scary not knowing if you will work again or how your work injury may affect the rest of your life. The denial of a claim or delay in paying claims is, unfortunately, a common practice by insurance companies," the law firm's representative stated. "Protect your rights and ensure you receive the workers' compensation benefits you are entitled to by talking to our team at Justice Guardians."
A workplace injury can be debilitating, let the team at Justice Guardians help you avoid denial and ensure you receive the compensation you deserve.
Visit https://justiceguardians.com/pa/norristown-pennsylvania for more information.