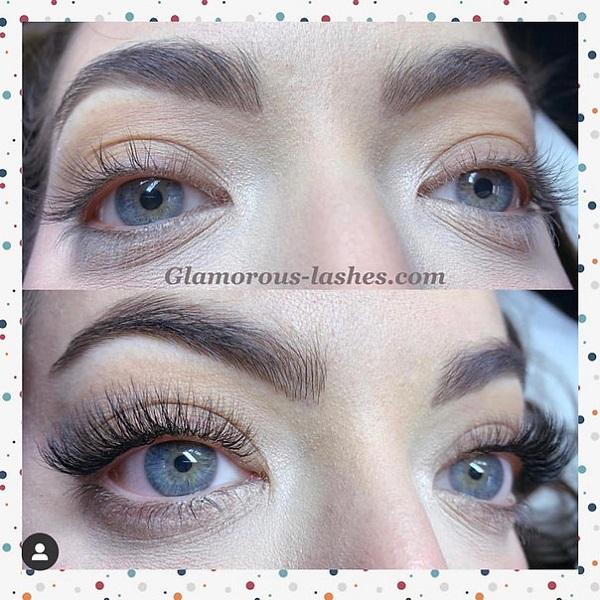 When it comes to your wedding, it's your right to demand perfection! From the flowers to the rings, the dress to the decor, you want everything to be just right – and that goes for your bridal look, too. Whether you want to look natural or glammed up, there's a lash style that will compliment your plan. And Glamorous Lashes has everything you need to help you look and feel fantastic on your big day and beyond – without the worry of lashes falling out or messy mascara!
The salon offers both lash lifts and lash extension services for brides-to-be or customers who want to go make-up free on holiday, as an alternative way to help you achieve long-lasting lashes without applying make-up each morning.
Go to https://www.glamorous-lashes.com for more information.
Glamorous Lashes' treatments include premium, handmade lash fans and various lash lengths to suit any eye shape and your preferred style.
A team of award-winning master lash technicians, the studio services clients across London and beyond with high-end lashes that are made in-house by artists to ensure every individual lash is exactly as it should be. Unlike many other beauty studios, Glamorous Lashes focuses its attention solely on lash extensions and lash lifts to offer you their specialist skills – which is why they've attracted so many notable clientele and beauty influencers like Irena Lara, Thuy Le, Chantelle Lee, Ellie O'Donnell, Kaci Jay and more.
Lash services from the company work to help you maintain the health of your existing lashes underneath the extensions, and include an expert application technique that has been developed over the course of 14 years in the industry. The master lash stylists at the salon can create the perfect look for you using Classic Lash Extensions, 2D and 3D Russian/Hybrid Volume Lash Extensions. Whether you want to look natural or dramatic, their master stylists can accommodate.
The company frequently works with brides and wedding parties to create a one-of-a-kind look for your special day that's long-lasting through the teary moments and the partying, and will even hold up well into your honeymoon and beyond. Since the salon is located close to Marylebone in London, the team work both with clients across London and those who travel in for premium custom services – which includes the use of various lash lengths and curl shapes to make sure you get the look you want.
Glamorous Lashes also offer a more understated lash lift treatment, which enhances the curl and colour of your existing natural lashes, adding volume and definition to your eyes without the need for careful maintenance afterwards.
Glamorous Lashes is the specialist lash studio you can trust to help you achieve the look of your dreams on your wedding day, and feel fantastic too!
Ready to learn more? Visit https://www.glamorous-lashes.com to book your appointment.