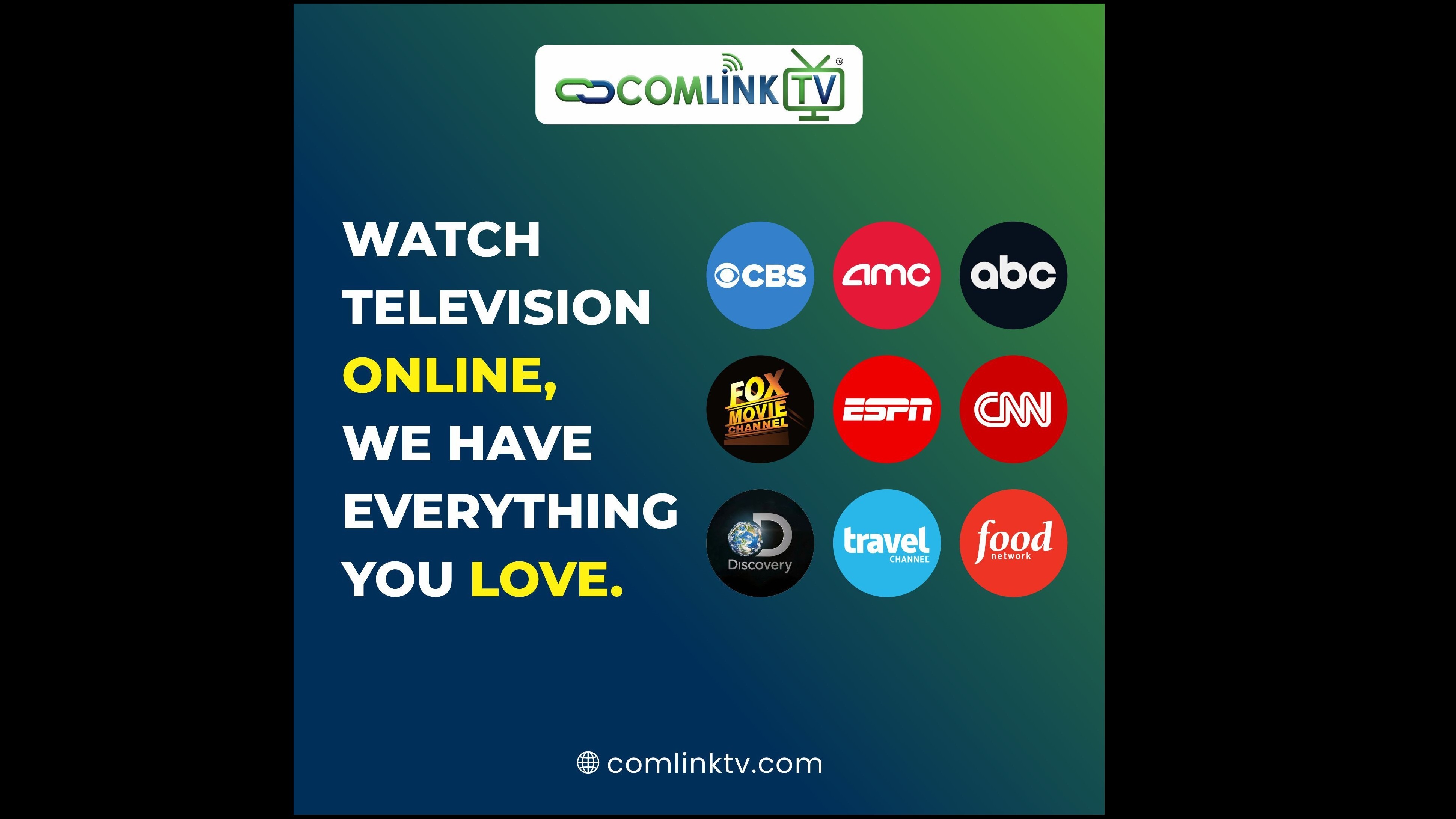 IPTV is the future of television. With more and more people cutting the cord and switching to streaming services, IPTV is poised to become the go-to option for TV programming. IPTV service providers are constantly improving their services, adding new features and channels to their offerings. And with the rise of 5G technology, IPTV is only going to get better and more accessible.
In recent years, the popularity of online streaming services has soared, and ComlinkTV has emerged as a top choice for those seeking an alternative to traditional cable TV.
For more information, visit https://comlinktv.com
Here are a few reasons why ComlinkTV is better than cable:-
1. Affordability: ComlinkTV is much more affordable than cable TV, with packages starting at just $29.99 a month. This makes it an attractive option for those who want to save money on their monthly entertainment bills.
2. Flexibility: ComlinkTV offers a high level of flexibility, allowing users to choose from a range of different packages and add-ons to create a custom viewing experience. This means customers can pick and choose the channels they want, without having to pay for a bunch of channels they don't need.
3. Portability: ComlinkTV can be accessed from anywhere, as long as they have an internet connection. This makes it perfect for people who travel frequently, as they can watch their favorite shows and movies on the go.
4. No long-term contracts: Unlike cable TV, ComlinkTV does not require a long-term contract. This means customers can cancel or pause their subscription at any time, without having to worry about any cancellation fees.
5. Easy to use: ComlinkTV is easy to use and does not require any complicated installation or setup. All one need is a compatible device and an internet connection, and can start watching their favorite shows and movies right away.
Overall, ComlinkTV is a more affordable, flexible, and convenient option compared to cable TV. With its range of customizable packages, portability, and easy-to-use interface, it's no wonder that more and more people are switching to ComlinkTV for their entertainment needs
To learn more, visit https://comlinktv.com