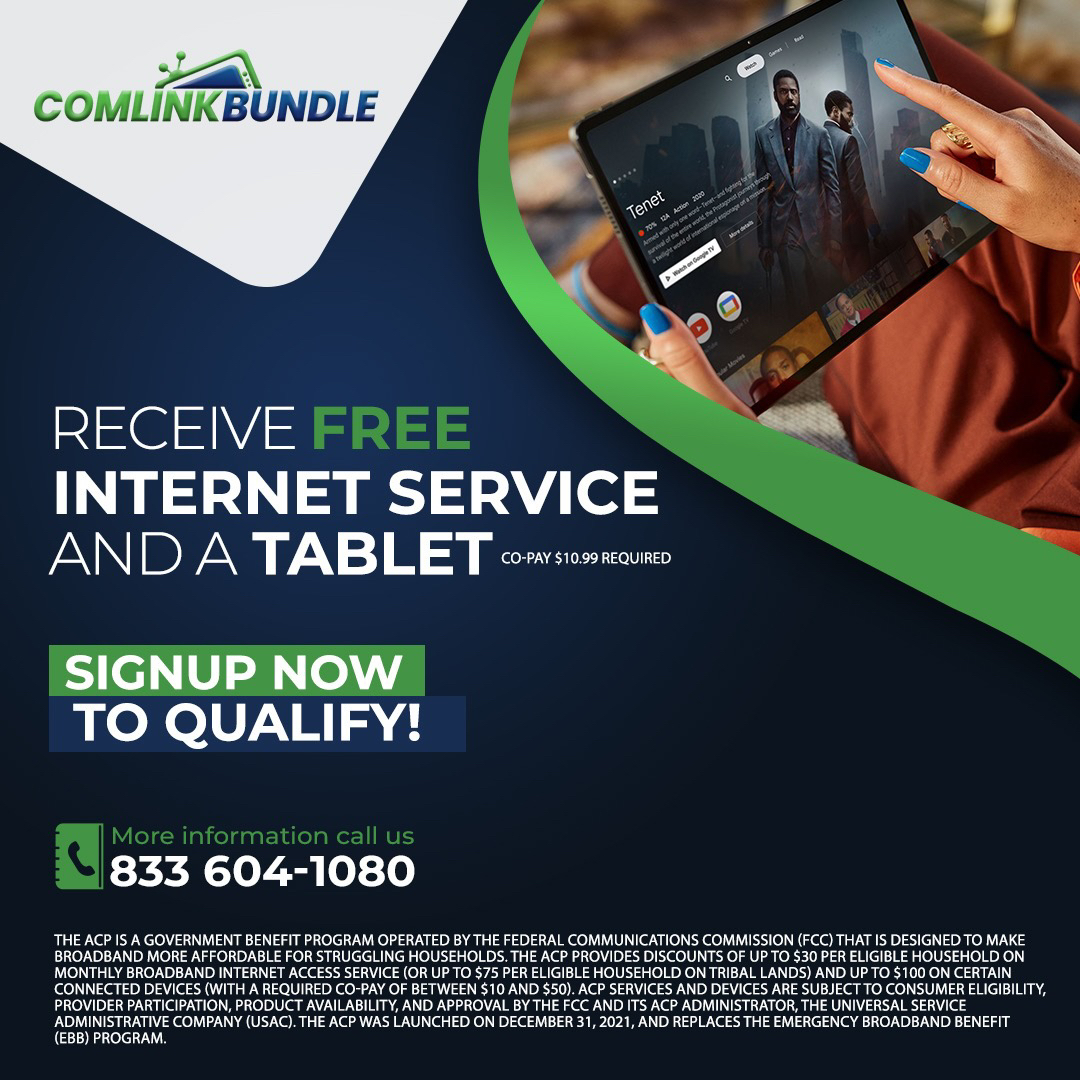 If you're eligible for the federal government's Affordable Connectivity Program, you can apply to Comlink for a free internet and tablet bundle.
Everything you need to apply for your ACP internet is on the company's website. You can opt for an internet-only package, or for a small co-payment of $10.99, you could also get one of the latest tablets. While you're there, sign up for a free 5-day trial of Comlink TV.
Go to https://saleslinkcrm.com/ampifire for more information.
Comlink's use of cellular technology has made it an obvious choice if you live in a rural community. Even more so if you're eligible for the ACP. You can use the company's unlimited internet for all your daily tasks, including work, study, and/or healthcare.
Established under the Infrastructure Investment and Jobs Act, the ACP recognizes the importance of the internet in everyday life, and aims to reduce the cost of connections and associated devices for underprivileged households. The program provides discounts of up to $30, with an additional one-time contribution of $100 or less on a tablet, laptop, or home computer.
Comlink allows you to access both benefits with its new internet and tablet bundle, which has a small co-payment requirement of $10.99. You can check eligibility requirements, as well as applying for a suitable service, at Comlink's dedicated ACP webpage.
"With no contract, no credit check, and unlimited data, Comlink's wireless Internet service is a perfect choice for many people," a company representative explained. "Our unlimited service is faster than other high-speed wireless internet providers, and it's affordable enough for anyone. Our new ACP bundles make it even more accessible."
About Comlink Total Solutions
Building on the widespread availability of 4G services, Comlink aims to deliver reliable, high-speed connectivity to all corners of the US. The company offers both contractual and non-contractual plans, allowing a greater degree of flexibility for rural communities.
"I'm living in one of the most remote areas of California," one client recently stated. "There are very limited options when it comes to internet providers. Thanks to Comlink, I got a super fast and reliable connection. The router was plug and play, there's no contract, and the prices are also much lower."
Unlock a world of possibilities with internet designed specifically for rural households.
Apply for your ACP package today. Check out https://saleslinkcrm.com/ampifire so you can learn more.