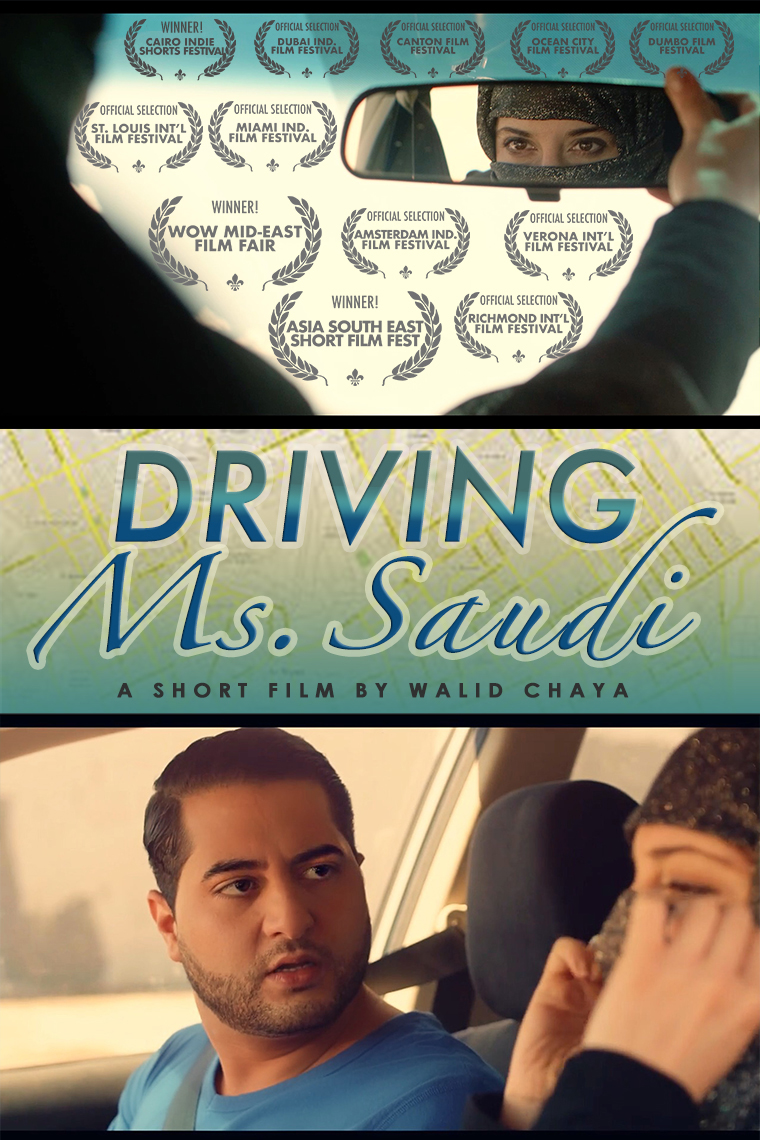 If you want to know who to watch out for in the movie business, independent film festivals offer a look at some of the rising talent currently making waves in the industry. That's why Marina del Rey Film Festival announced the official selection of Walid Chaya's short film, "Driving Ms. Saudi," for their 11th annual festival last month.
"Driving Ms. Saudi" screened in Los Angeles on June 21st, as part of the Marina del Rey Film Festival's 2022 line-up, where it joined several other independent films.
Visit moonlitwings.org/drivingmssaudi for more information.
Based on a stage sketch, and filmed in 2018, "Driving Ms. Saudi" is a humorous yet topical short film that shines a light on the changes introduced to Saudi Arabia's law that allowed women to drive. The film depicts a son trying to help his mother learn to drive for the first time behind the wheel, while also providing a subtle commentary on women's rights.
The film's accolades include several awards, such as winning Best Comedy Short at the WOW Film Fair Middle East and Best Comedy at the Asia South East Short Film Festival. Additionally, the short film has been an official selection at multiple film festivals, including Sydney's Indie Short Film Festival, Dubai's Independent Film Festival and Verona's International Film Fest.
Walid Chaya, the film's writer, director and leading actor, has worked on multiple projects across film and television, including roles on hit shows such as "The Blacklist: Redemption" and "Madam Secretary." When creating "Driving Ms. Saudi," Walid was inspired by the #women2drive movement that campaigned to ease the restrictions on women driving in Saudi Arabia.
Currently in its 11th year, the Marina del Rey Film Festival celebrates independent films from around the world and across multiple genres and themes. The 2022 festival ran from June 17th until the 23rd, with screenings at Cinemark 18 and XD Theater in Los Angeles, and also streamed on Roku's Shorts Daily Channel.
"Driving Ms. Saudi" screened on June 21st alongside short films, "Operation Payback" and "Heart Or Mind."
When speaking of his film, Walid said, "This project has a special place in my heart as it combines two strong passions of mine: filmmaking and advocacy for equality.
For more information, you can visit moonlitwings.org/drivingmssaudi where you can find details about the film's development and past accolades and walidchaya.com for more information about the filmmaker.