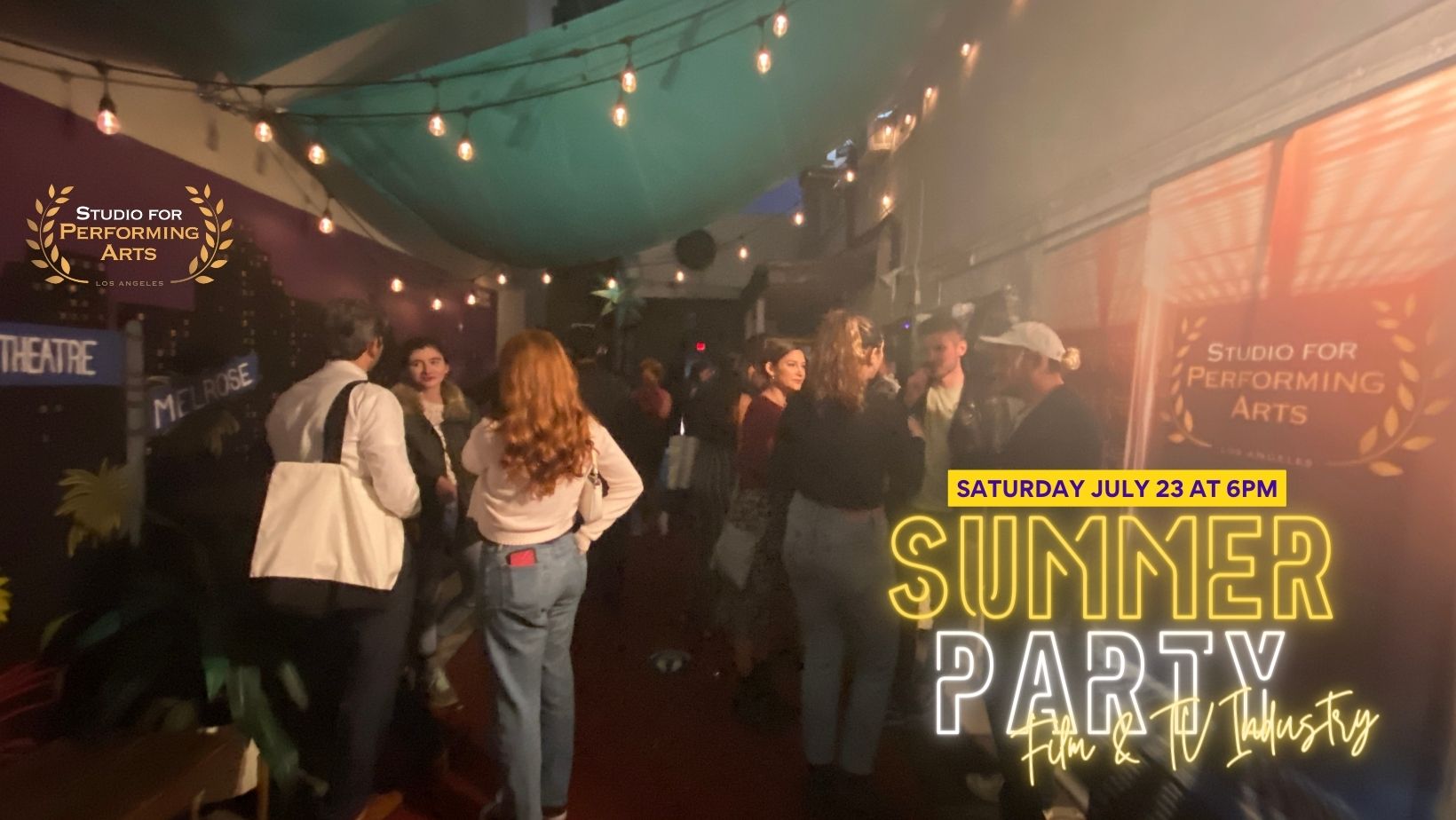 Are you looking for a great and fun event to network with fellow Hollywood creatives? Now's your chance!
Studio For Performing Arts LA and its Studio Director, Walid Chaya, announce their LA SUMMER PARTY on July 23, 2022 from 6:00pm to 8:30pm PT at The Zephyr Theater, 7456 Melrose Avenue, West Hollywood, CA.
The studio invites all creatives - from performers, to musicians, to writers, to directors - to participate in this mixer event. It is a rare opportunity for Film and TV creatives, like yourself, to meet other like-minded professionals face-to-face.
Register today for FREE at studioforperformingarts.com
The LA SUMMER PARTY will be presented by Walid Chaya and will introduce the studio's newest demo development partner, Rapid Reelz. It is a networking event where LA creatives can reunite with familiar faces, meet new friends, and create TV and Film connections. The event will be held both inside The Zephyr Theater, as well as outside in the courtyard.
The upcoming program will feature different music, interactive icebreakers, and raffles for prizes.
As part of the announcement, those who register now can attend the party for free. After RSVPing on the company website, you will be issued a ticket that simply needs to be presented at the front gate.
Can't wait to see you there!
Please take note that free admission is done per person. This means that each guest has to RSVP, individually. You cannot claim more than one ticket at a time.
About Studio For Performing Arts LA:
The studio is led by Walid Chaya, a nationally and internationally recognized and awarded actor, writer and director. Born in Lebanon and raised in the USA, Walid has made it his mission to break geographical boundaries and allow creatives from all over the world to express their passion confidently and without fear.
After fourteen years of running Moonlit Wings Productions, in 2018, Walid launched Studio For Performing Arts LA, the West Coast division of his production company, to help more actors take the first step into their creative expression. Since then, the studio has won several awards, including being the winner of the 2021 Broadway World Regional Award for "Best Special Event" recognizing the "MENASA Diversity Showcase" directed by Walid, himself.
Walid is also the founder and CEO of other performing arts studios around the world, including Broadway in Beirut, enhancing the entertainment scene and value in Lebanon and the Middle East.
The unique programs at Studio For Performing Arts LA help actors meet and learn from industry experts for 'real world' training and tangible business tools. Walid mentors actors and draws from his years of experience in the LA, NY and DC production markets. Programs are available online and in Los Angeles.
The LA SUMMER PARTY is part of a series of seasonal networking mixers for creatives produced by the studio.
Don't hesitate! This is your chance to express your creativity and jump-start your career!
Go to studioforperformingarts.com to get your FREE ticket.