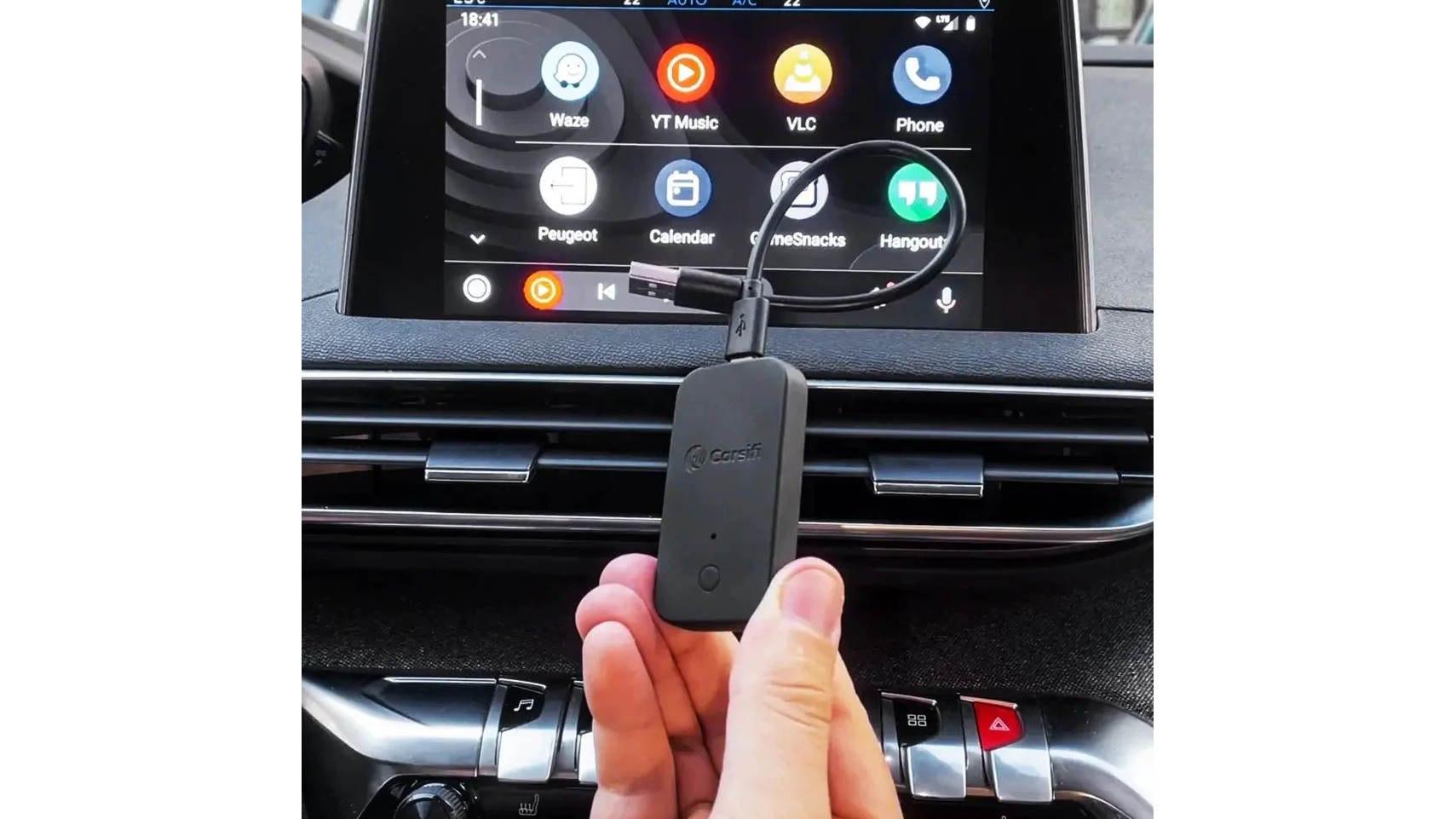 Does your phone look like a dog on a leash every time you connect it to your dashboard with a USB cable? Good news: Carsifi's wireless dongle can easily fix this issue!
Even if you don't have built-in WiFi in your vehicle, you can enjoy the convenience of wireless Android Auto connectivity through Carsifi's innovative adapter. The dongle allows you to connect your Android phone to your entertainment system without the need for complex setup procedures.
Learn more by visiting https://carsifi.com
Carsifi offers you a simple setup process, as you only need to pair your phone with the dongle once. After that, the device will automatically connect to your smartphone via Bluetooth when you drive the car.
According to data from Google, around 150 million cars come fitted with Android Auto. However, vehicles need built-in WiFi to connect the dashboard to a smartphone, which puts older cars at a disadvantage. Carsifi acknowledges that many automobiles on the road are not equipped with the latest connectivity systems and its dongle offers a cost-effective solution.
The adapter is compatible with a wide range of old or new vehicles, enabling you to easily connect your device regardless of the make and model. Moreover, it works with earlier versions of Android Auto (including Version 8 and below) with the assistance of a companion app.
One of the unique features of Carsifi is that you and multiple users can pair your phones with the dongle. This means that family members or friends can easily switch between their individual profiles without having to reconfigure the settings every time they get in the car. You simply need to press a single button to cycle through the different user profiles.
"Carsifi is a game-changer for people who want to enjoy the benefits of wireless Android Auto connectivity but don't want to go through the hassle and expense of upgrading their car's entertainment system," said Ihor Martsekha, CEO of Carsifi. "We designed this adapter to be easy to use, reliable, and affordable, and we believe it will be a great solution for many car owners."
Why put up with the downsides of wires and cables? Get Carsifi today and use Android Auto the way it's supposed to be - hands-free and hassle-free!
The Carsifi adapter is available directly from the company's website, and comes with a one-year warranty and free technical support. You can visit https://carsifi.com to purchase the dongle.