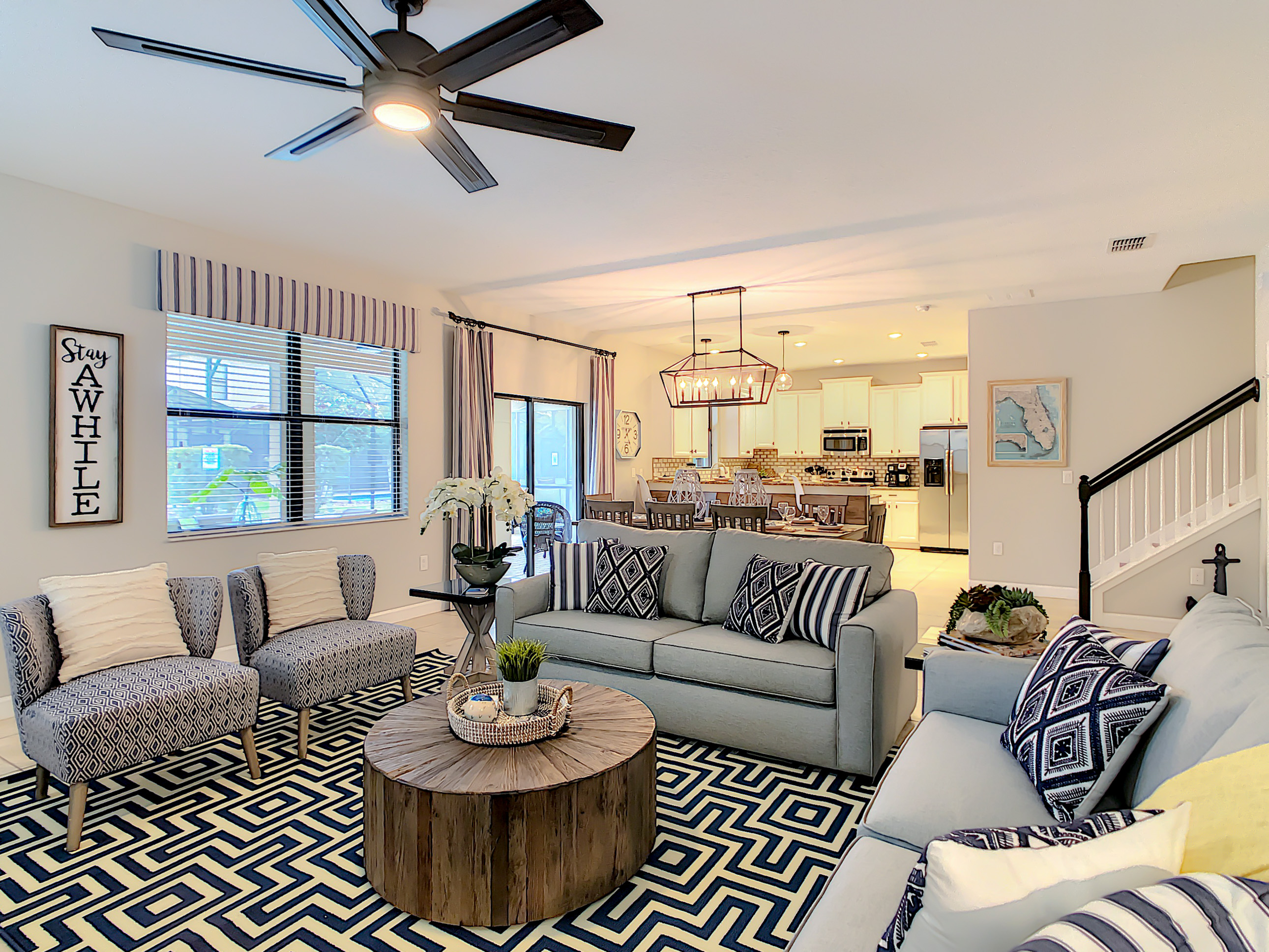 When booking a trip to Disney World, the one thing to keep in mind is just how tiring the parks can be. Whether you're a child or an adult, you want to come home to comfort and relaxation at the end of a long day - which means no compromising on the luxury amenities! For a private heated pool, decor the kids will love, and your own home cinema, you need Coastal Vibes At ChampionsGate!
Conveniently located between a number of Florida's most popular attractions, the property is a large and luxurious private house, which includes a heated pool, games room, and access to the local resort.
Go to https://coastalvibesvacation.com for more information.
The accommodation also boasts a number of well-designed, thought-out murals, including paintings of popular Disney, Marvel, and Star Wars characters that appeal to children and your inner child alike!
Coastal Vibes At ChampionsGate is located in the popular ChampionsGate Resort, and as such provides you with access to the resort's many amenities, which include the Oasis Water Park and Clubhouse, a Zero Entry Pool, Splash Pool, and Lazy River and Slide, as well as private tennis courts and a private golf course. If you're more the "stay in for the evening" sort, the property has been fully fitted out with air conditioning and a sizable home cinema for you to enjoy, which features a 120" screen with surround sound, and a drinks refrigerator for your favorite refreshments. You can also enjoy the games room, which includes a variety of video game consoles as well as foosball, air hockey, and arcade games.
Take a self-guided tour of the property here https://www.nodalview.com/en/s/0kTQJ6PrH1jQnmOdzZBV64
Many visitors to the self-catering rental choose to take advantage of its proximity to local attractions such as Star Wars: Galaxy's Edge, Disney World, and Universal - all of which are less than an hour's drive away. This convenient location has inspired decor inside the property, which has undergone over $100k worth of renovations in recent years, and now showcases a number of murals featuring characters such as Disney's Moana, Princess Leia, and Chewbacca from the Star Wars franchise, characters from Marvel's Avengers such as Thor, Captain Marvel and Black Panther, and the boy wizard himself, Harry Potter.
"Our stay was amazing, we couldn't ask for a better vacation home," said one satisfied guest. "The house was beautiful and the bonus was having a pool and movie theater for the kids. My family was very satisfied and we would recommend families traveling with children to reserve this property for a safe and clean environment."
Coastal Vibes At ChampionsGate is the luxury self-catering accommodation you can rely on for a Florida stay that's premier in every way!
Ready to learn more? Visit https://vimeo.com/373140051/7a543e7f24 to take a look around.