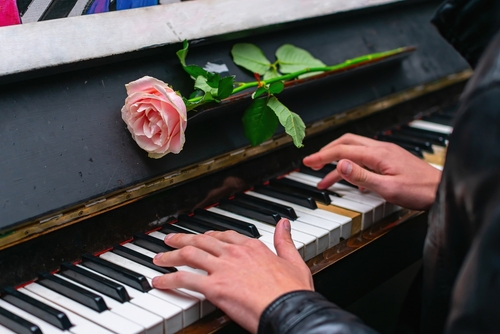 Ceremonies With Rachel's Rachel Branston loves love. She also loves making your love truly blossom and come to life with the perfect, personalised wedding ceremony.
The celebrant is now offering even more options to soon-to-be brides and grooms like yourself to ensure that your wedding ceremony is every bit as unique as you are. Ceremonies With Rachel is now serving Bristol city and surrounds, as well as Somerset, Devon and Dorset counties, making them the region's premier celebrant for non-religious couples and ceremonies.
Go to https://ceremonieswithrachel.com/wedding-celebrant-in-bristol to find out more.
After two years of Covid-related postponements, more UK brides and grooms are set to meet at the altar this year than ever. Knowing that you may have been waiting in anticipation of this moment for years, Rachel Branston wants to ensure that it is as special, memorable and personal as possible.
According to Elle UK, the number one trend for weddings this year is 'getting personal', meaning the addition of personal touches throughout the ceremony and the reception. As such, Ceremonies With Rachel wants to help you to develop a ceremony plan and vows that genuinely reflect your personalities, beliefs and values.
From the moment that you contract Ceremonies With Rachel, Rachel will be available to begin planning a ceremony that expresses your love and the commitment that you are making to each other. As she tells her clients, the legal part of the ceremony only takes about ten minutes. Everything else is up to you.
With her vast experience, she is able to help you flesh out your ideas and vision for the ceremony, planning every facet of it collaboratively. As a professional music composer, she can also help you build music into a ceremony and/or provide a complete package of background music for its duration.
Additionally, if you're looking for continuity, Rachel also makes herself available for vow renewals, naming days for your future children, and more.
Ceremonies With Rachel's Rachel Branston is proud to help create wedding ceremonies that truly reflect a couple, their friends and their family.
A spokesperson for the wedding celebrant said, "Rachel loves being a celebrant as it brings her together with people who share their stories and trust her to interpret their wishes into a beautiful and memorable event. When you engage her to deliver your ceremony, you can rest assured she will put her heart and soul into creating the event you desire."
For the wedding ceremony of your dreams, you need a dream celebrant. You need Ceremonies With Rachel's Rachel Branston.
Visit https://ceremonieswithrachel.com/wedding-celebrant-in-bristol to see how she can help you bring your vision and love to life.