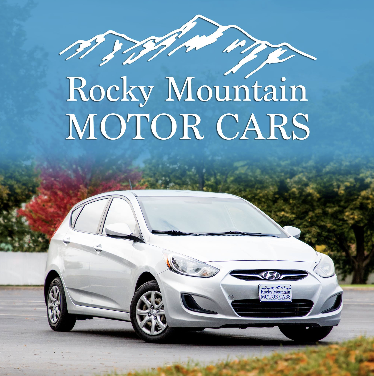 Do you have a low credit score but need a new vehicle? Don't worry! The professionals at Rocky Mountain Motor Cars understands that life happens, and they'll work with you to make sure you can leave their dealership with the car you want!
The dealership's selection comprises various models from brands including Buick, Chevrolet, Ford, Honda, Hyundai, Mercedes-Benz, Jeep, Nissan, Subaru, Toyota, and Volkswagen. You can find preowned cars, trucks, vans, SUVs, sedans, and family crossovers or even opt for new vehicles arriving on a weekly basis.
Go to https://www.rockymountainmotorcars.com for more information.
Rocky Mountain Motor Cars offers flexible payment options regardless of your credit score. You can also get pre-approved for your dream vehicle by filling out a brief form located on the company's website.
Recent statistics have found that approximately 17 million pre-owned vehicles are sold each year in the United States alone. Sales of used cars are currently two times higher than those of brand new vehicles. Getting good value for money is one of the main reasons why people resort to buying a pre-owned car over a new one.
Each vehicle at the dealership has undergone a thorough inspection to verify its level of safety and functionality. The company also has an on-site service center with experienced mechanics, so you can bring in your vehicle for repairs and preventative maintenance solutions that will extend the lifespan of your car.
The dealership is also open to buying used cars. If interested in selling, you can fill out an online form detailing the type of vehicle you want to sell, its condition, mileage, and how much you want for it.
Rocky Mountain Motor Cars runs a network of three dealerships, one each located in Ogden, Midvale, and Pleasant Grove. Their team is dedicated to helping you buy the car they want, irrespective of the financial situation you are currently facing.
A satisfied customer said: "I love the car I got at Rocky Mountain Motor Cars. Carl helped me get into a car the same day I walked in. I got lower payments than other dealerships I contacted could offer me. He always answers the phone when I call, and he even helped put my license plates on when they came. All around just a great experience. Highly recommend."
Ogden's Rocky Mountain Motor Cars has the top-of-the-line vehicles you've been searching for! Visit the dealership today to check out their inventory or call them at 801-399-1799
Ready for the vehicle you know you deserve? Click on https://www.rockymountainmotorcars.com/buy-here-pay-here-auto-sales-ogden for the information you need!