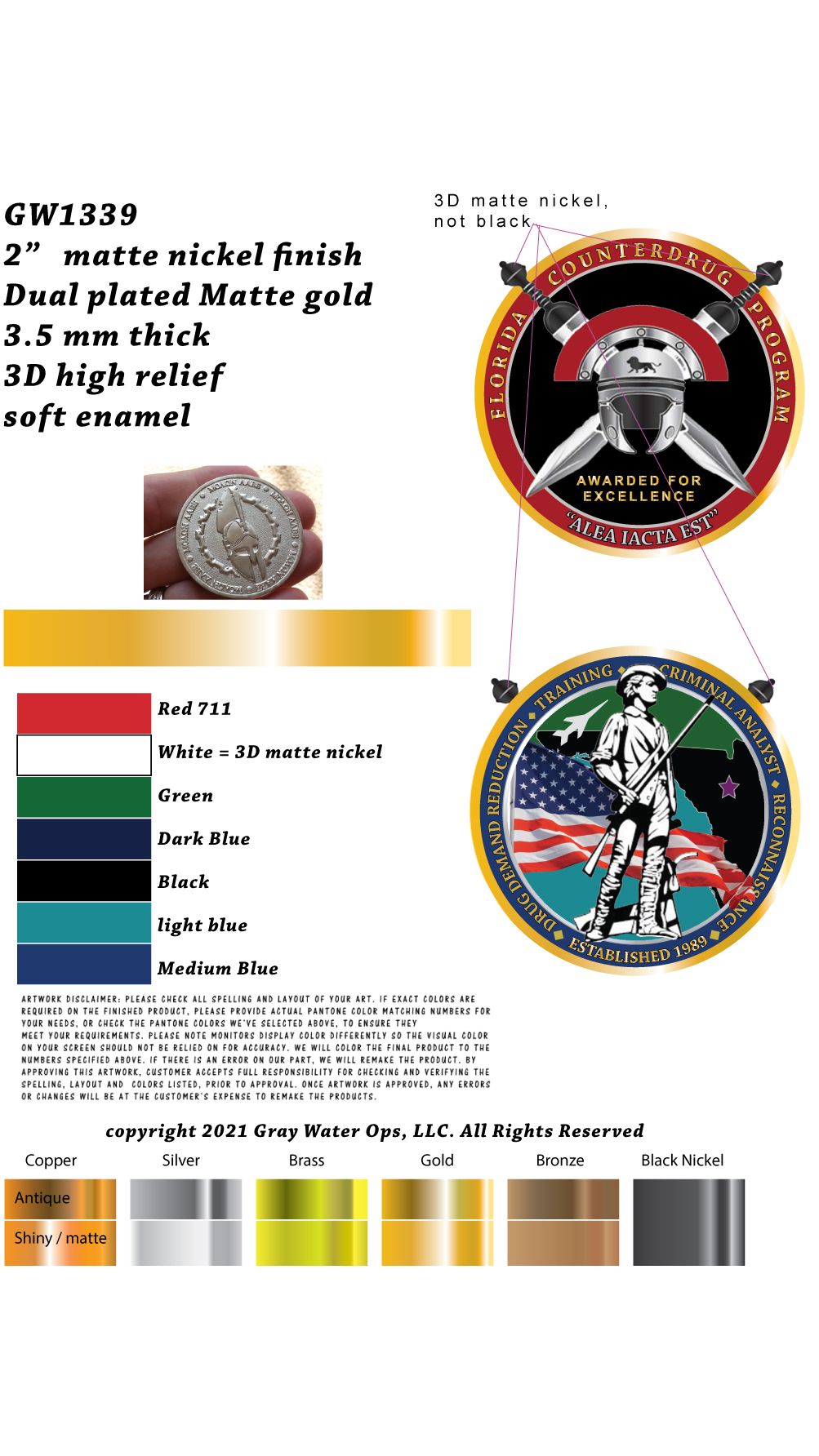 As a former fraternity member, I can attest to the fact that Greek Life is about far more than simply partying. Many fraternities are deeply rooted in tradition, brotherhood, camaraderie, and a mutual system of support. Many of those traditions also have to do with the preservation of the organization's physical history - relics of the past, entrusted to a new generation of members.
One tradition that predates even most Greek Life organizations is the practice of keeping or passing down challenge coins. These coins, typically small tokens, have long been used by veterans' organizations to denote membership. Now, thanks to Gray Water Ops, Greek Life Organizations nationwide can order their very own challenge coins and start a brand new tradition.
To read more about the company's custom design services, visit https://www.graywaterops.com/nfcchallengecoins
Gray Water Ops has provided similar products to various communities for many years now, including veterans' organizations and groups for other public servants, such as firemen. Now, they are offering the same level of quality that they have provided to these communities to the nationwide network of Greek Life organizations.
You can now commission customized artwork from the company's in-house design team, providing your fellow members with a personalized challenge coin keepsake. These coins can be passed down to new members within your organization or held as tokens to demonstrate membership.
Challenge coins have long been a symbol of membership for many organizations, and now, with Gray Water Ops' proprietary technology, these coins can hold utility on top of their aesthetic and sentimental value. Integrated NFC chips embedded in each coin can be programmed to interface with most modern smart devices.
Additional information can be found at https://www.digitaljournal.com/pr/nfc-enabled-smart-coins-with-chips-paper-business-card-alternative-launched
This patented NFC technology can, when passed over a compatible receiver, be used to execute commands, transmit contact information, or link to a particular website. This is ideal for networking purposes and may be particularly helpful for national-chapter fraternities or sororities in a cross-campus meetup setting.
Each coin can be customized with a variety of inlay materials and set into a solid brass housing; materials include enamel and various metallic options. You can provide your own artwork, or work with the Gray Water Ops design team to create an original design from scratch.
The level of quality that Gray Water Ops strives to provide is unmatched; each coin is given a personal touch that cannot be found anywhere else on the market.
If you or someone in your organization are looking to revamp your memorabilia, contact Gray Water Ops today for a quote.
To learn more, visit https://www.bloomberg.com/press-releases/2022-11-22/first-smart-challenge-coin-with-embedded-nfc-chip-patented-by-gray-water-ops