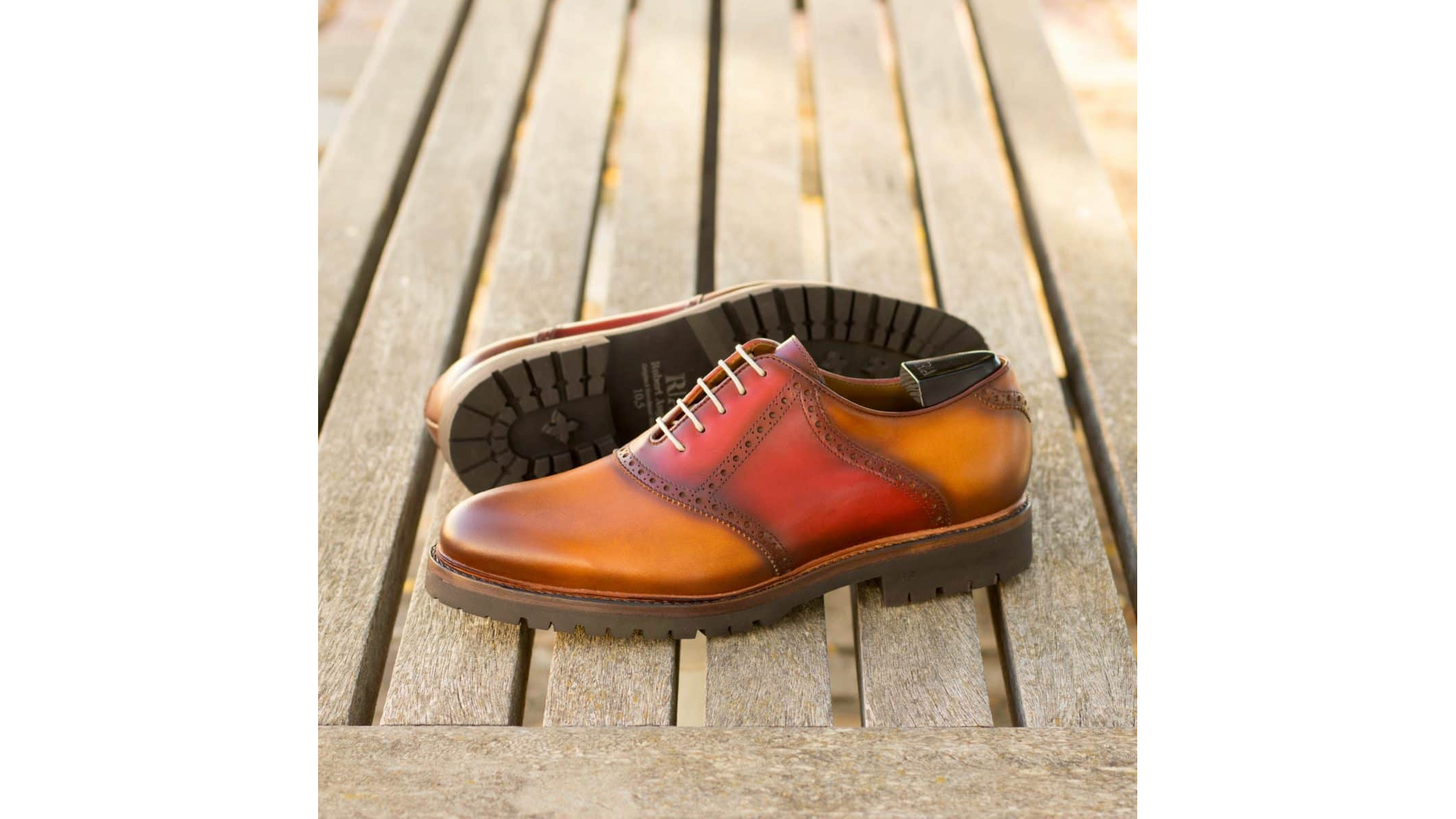 The only pair of shoes you need this year is a luxury leather men's saddle shoe from Robert August.
Named for the saddle-shaped additional piece of leather that is fastened over the top of the shoe, the men's saddle shoe has long been considered a smart casual favorite. This year, Robert August is proud to be reimagining this timeless and nostalgic shoe with a touch of luxury, and all of their new saddle shoes are handcrafted using a Goodyear welt, the global standard in artisan shoemaking.
Go to https://augustapparel.com/product-category/mens/mens-dress-shoes/saddle-shoes to find out more.
Robert August has released their new collection of saddle shoes after their design team and fashion editors voted it the number one men's shoe style for 2023. They believe the quintessential 1950s shoe works in the modern day at every function, taking you from the workplace to a date night, and from a weekend with the boys to a formal dinner.
As Robert August believes 2023 is the year for the saddle shoe resurgence, they have crafted a range of different styles for you, ranging from classic to elegant and understated to masculine and edgy to playful.
One of the luxury shoemakers' more playful pairs is their The Lincoln Ave. Saddle Shoe No. 8086. Channeling the collegiate cool vibe of the original incarnation of the saddle shoe, this pair teams color-popping white and navy blue leather together. You'll love that it also has a hand-painted wood-look sole and a classic rounded toe.
If you're after a more refined style, their The Lincoln Ave. Saddle Shoe No. 3178 is made from cognac and brown artisan hand-patina Italian calf leather. The shoe gives you a low profile and a distinguished, slightly squared toe.
Because all of Robert August's new saddle shoes are made to order, this means you can also enjoy the 'Design Your Own' option on their website. With this function, you can customize all aspects of the design of your new saddle shoe.
Robert August makes all of their shoes by hand in their boutique factory in Almansa, Spain. The town has been internationally renowned for its leather shoemaking tradition for hundreds of years.
A spokesperson for the saddle shoe style advocates said, "The Lincoln Ave. Saddle Shoes are the perfect way to add a touch of style to any outfit. Their distinct two-color look is a timeless classic that looks great with both casual and formal styles. When you wear Robert August shoes, you can be confident that your style will be on point, especially in a pair of versatile saddle shoes."
For a look that is both classic and modern, try a new pair of Robert August's handcrafted saddle shoes.
Visit https://augustapparel.com/product-category/mens/mens-dress-shoes/saddle-shoes to discover your saddle shoe style today.