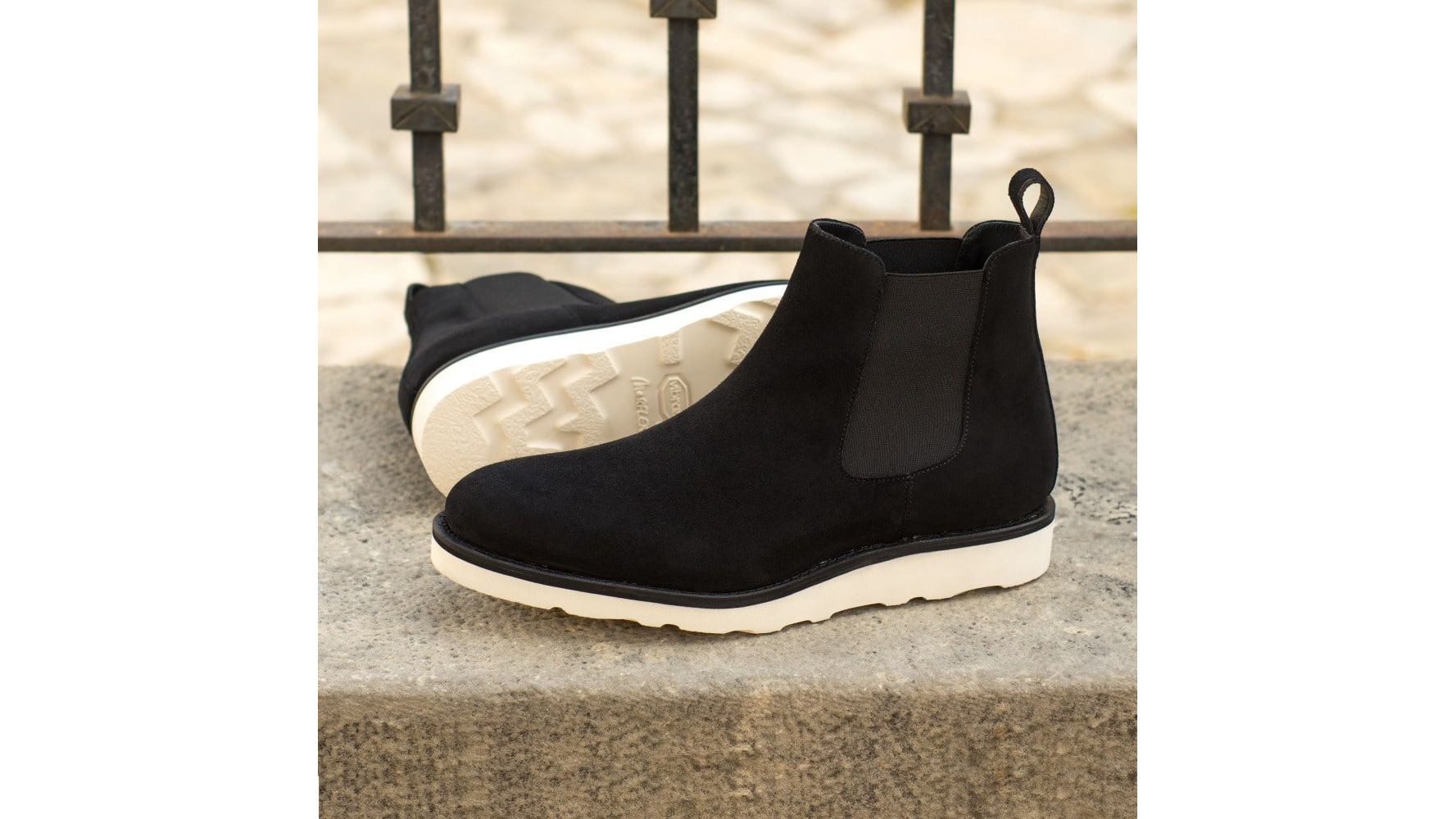 Robert August is back in black with their collection of black leather and suede men's Chelsea boots!
The retailer's selection of men's Chelsea boots features both traditional and more modern interpretations of this iconic boot, which has long been a mainstay of men's fashion. In particular, Robert August has a collection of classic black Chelseas that will give you a look that's both understated yet eye-catching.
Go to https://augustapparel.com/product-category/mto/mens/mens-boots/the-fulton-st-chelsea-boot to find out more.
The online store offers an extensive collection of men's Chelsea boots as the style's popularity continues to grow this year. A recent article on the New York Times labeled the iconic boot the "defining style of the early 2020s", and Robert August agrees that Chelsea boots particularly suit current men's fashion trends.
While the Chelsea boot is currently particularly in vogue, Robert August has an ethos of slow fashion over fast fashion, which is why their collection is hand-crafted using a Goodyear welt. This is a time-honored shoemaking tradition that will improve the durability of your boot and allows you to get it re-soled in the future.
That's why their collection also balances more modern flourishes with the timeless charm of the Chelsea's slim profile and relaxed elastic panel.
One highlight of Robert August's collection of classic black Chelseas is The Fulton St. Chelsea Boot No. 5516, which you're sure to love. This pair is handmade from black box calf leather with a black hand-painted leather sole, black outsole, and a black elastic insert. The boot is also made with a traditional English rounded toe.
The brand also has The Fulton St. Chelsea Boot No. 3520 for you. This pair has been handcrafted in black luxe suede and gives you a contrasting dark red leather sole for a subtly hidden pop of color. The boot has been made in Robert August's Saville style, which has a low profile and a sleek chisel toe.
As Robert August's boots are all made to order, you can also customize your new Chelsea and you can choose different materials and finishes like black hand patina or genuine python. Different leather, elastic, outer sole, and sole colors are also all available to you.
Robert August designs their boots in Chicago and makes them by hand in their artisan workshop in Spain. They will ship your new pair directly to your door for free.
A spokesperson for the luxury shoemakers said, "When you slip on a pair of Robert August boots, you can be confident that your look will always be on point. We source only the finest leathers from respected tanneries in Italy, Germany, and Spain, and only use fabrics from the most prestigious mills in Italy, France, and Belgium. Our craftsmen have generations of knowledge and skill to create an exceptional pair of boots that is uniquely yours."
If you're ready to get back to black, try a new pair of custom, made-to-order Chelseas from Robert August.
Visit https://augustapparel.com/product-category/mto/mens/mens-boots/the-fulton-st-chelsea-boot to start designing your own pair today.